MaThai had a Groupon deal available for a shared hotpot for 2. MaThai is located along Alexandra Road in Richmond so it will get quite busy if you are driving in. We opted to do some shopping at Lansdowne mall first, then we left our car there and walked to MaThai. It was a nice day so the walk was nice, it was only a 5 minute walk.
MaThai also has an all you an eat option which looked to be reasonably priced, but this Groupon deal will certainly be a good sample of the type of food and service.
The restaurant was rather empty when we got there Sunday morning at 11am so there were no issues getting a table. We were seated promptly and told the waitress we had a Groupon. It was a set menu so there was nothing we needed to choose. We got started with plum tea.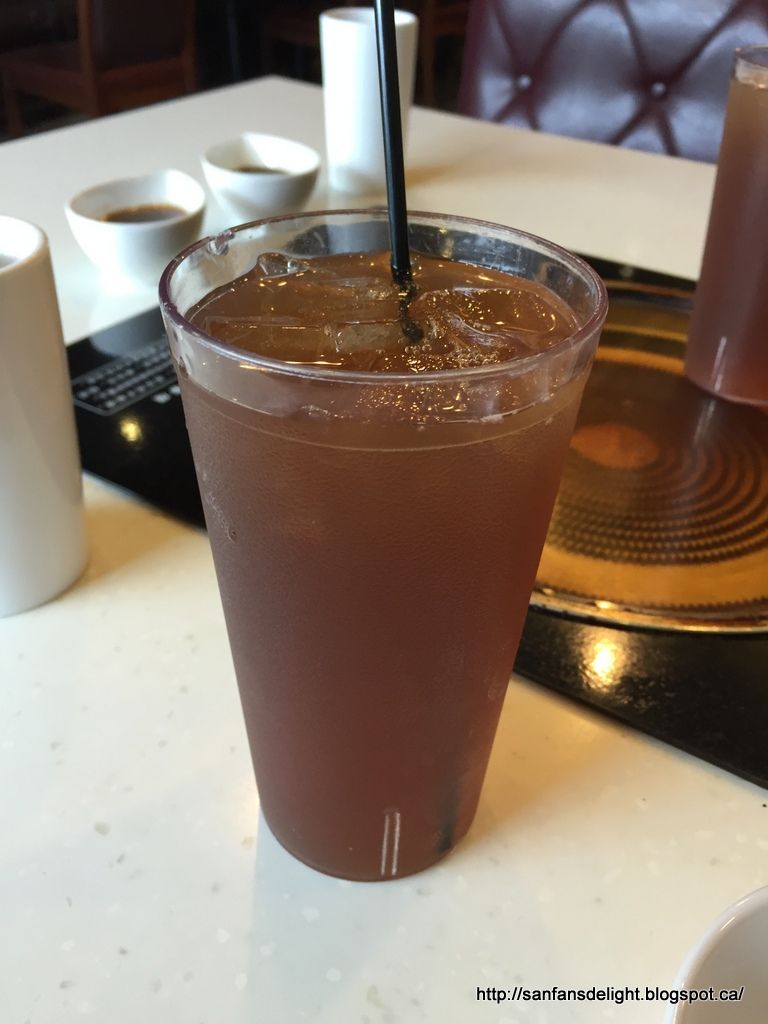 The plum tea was ice cold which is great but it was a bit too sweet for our liking. The pot of hot soup came to be kept warm and boiling on the table top stove. The soup came filled with lots and lots of seafood such as calamari, fish balls, clams, mussels and fish fillets. The food inside was really enough to fill 2 stomachs already. This was not all though, the separate plates of foods rolled in after one by one.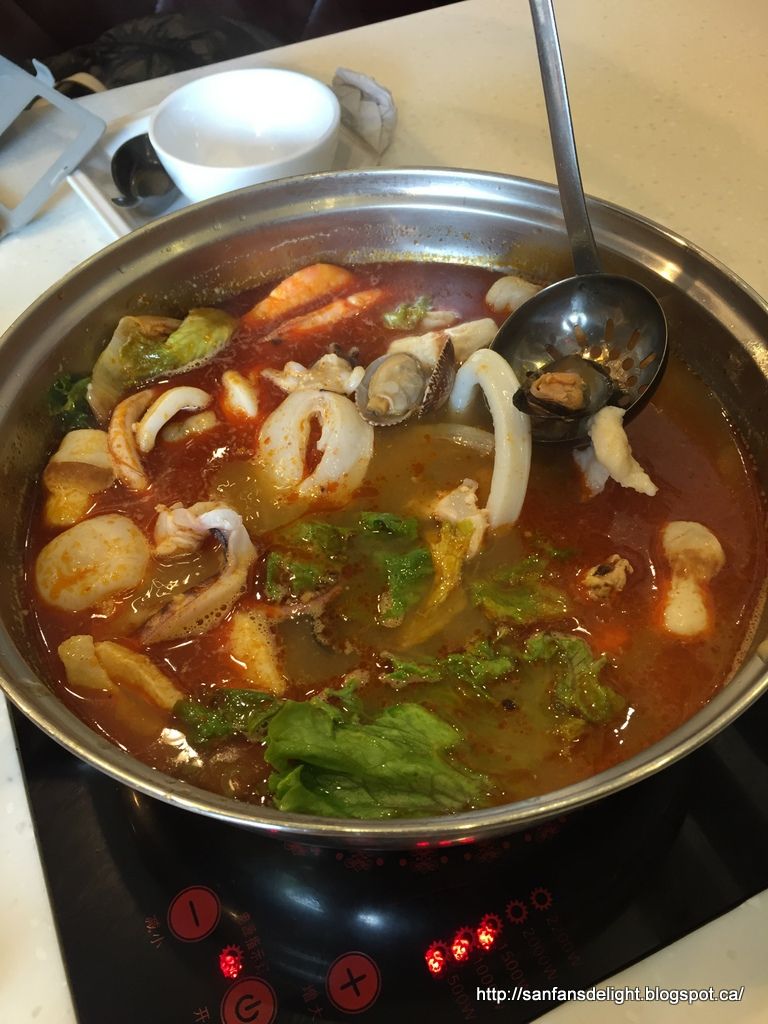 Side dish of Siu Choy veggies: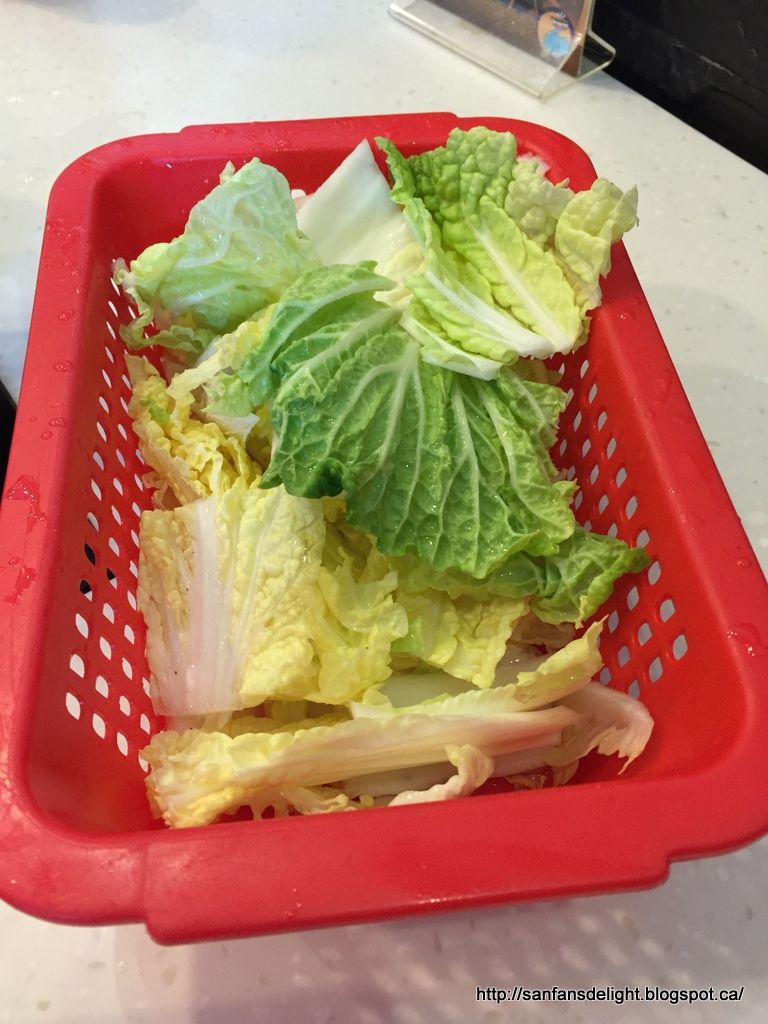 Some wontons, shrimp balls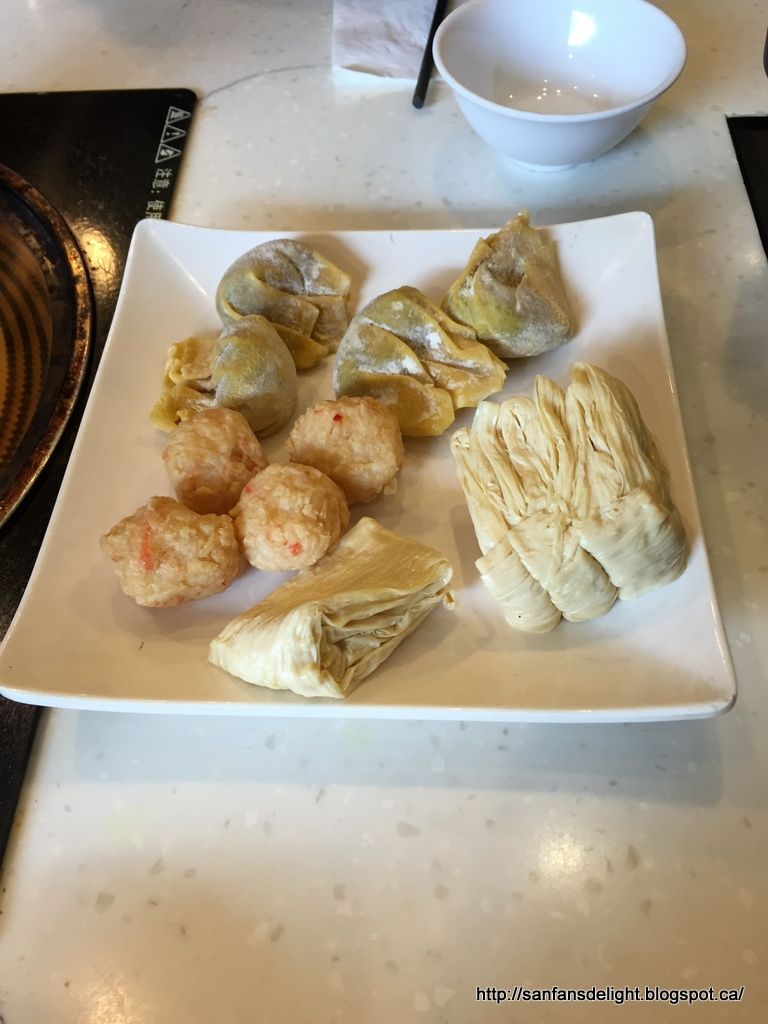 Beef: It was a bit lean so it came out firm after it was cooked. Luckily it was sliced thinly.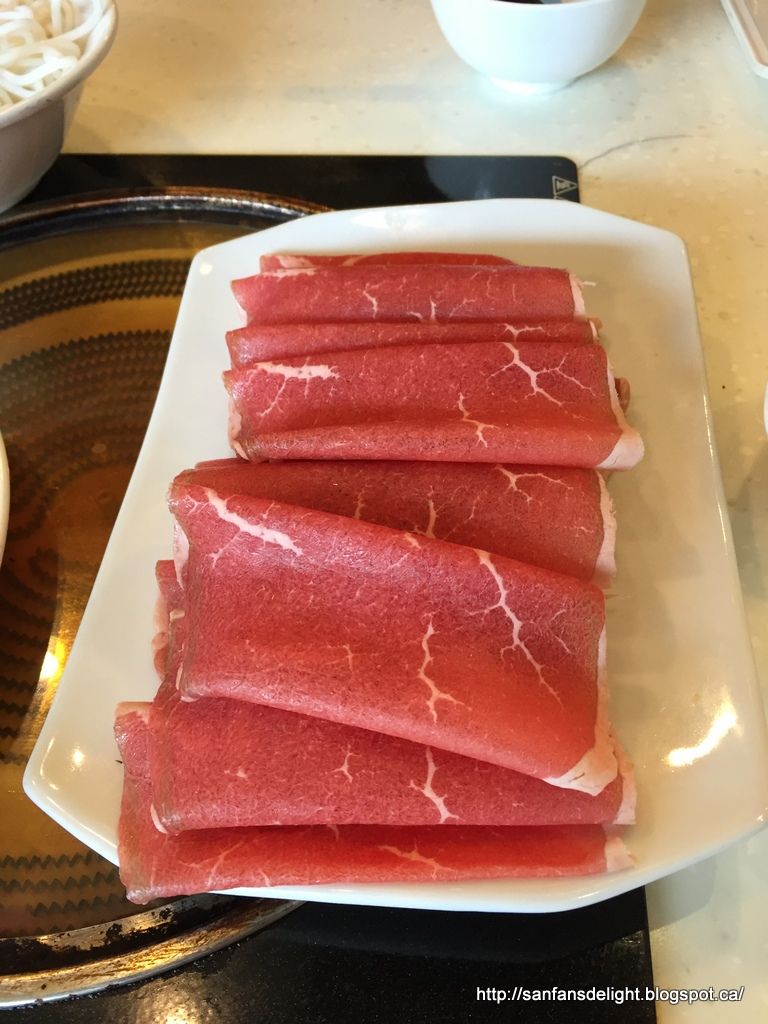 Side dish of noodles: This was just enough for the 2 of us.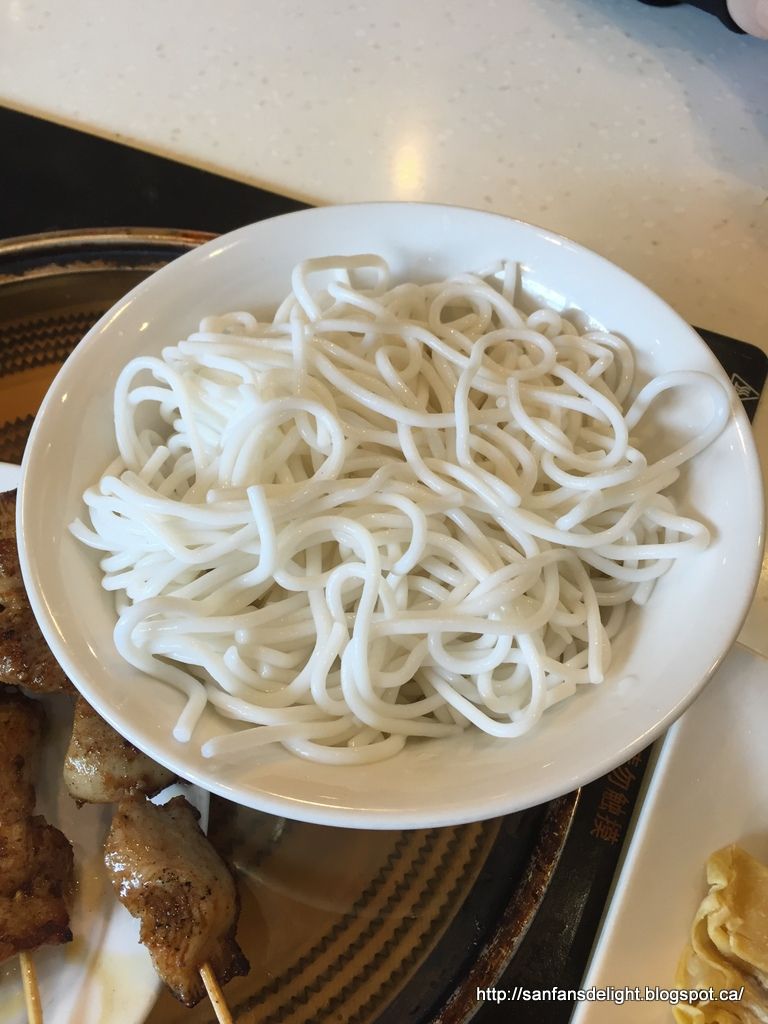 Cooked fish cakes: We got 4 pieces to share and came pan fried so it did not have to be cooked in the soup.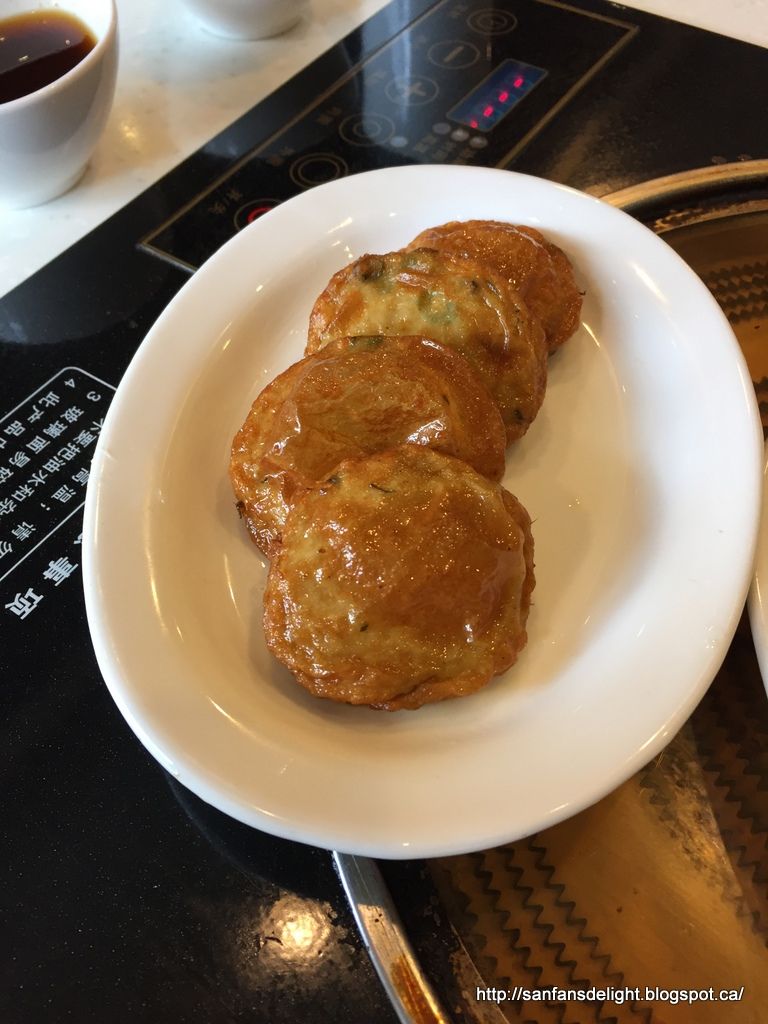 Chicken Skewers: We also got 4 skewers to share. They came hot off the grill well done. It had a enough flavor so we didn't' have to use the side dipping sauces.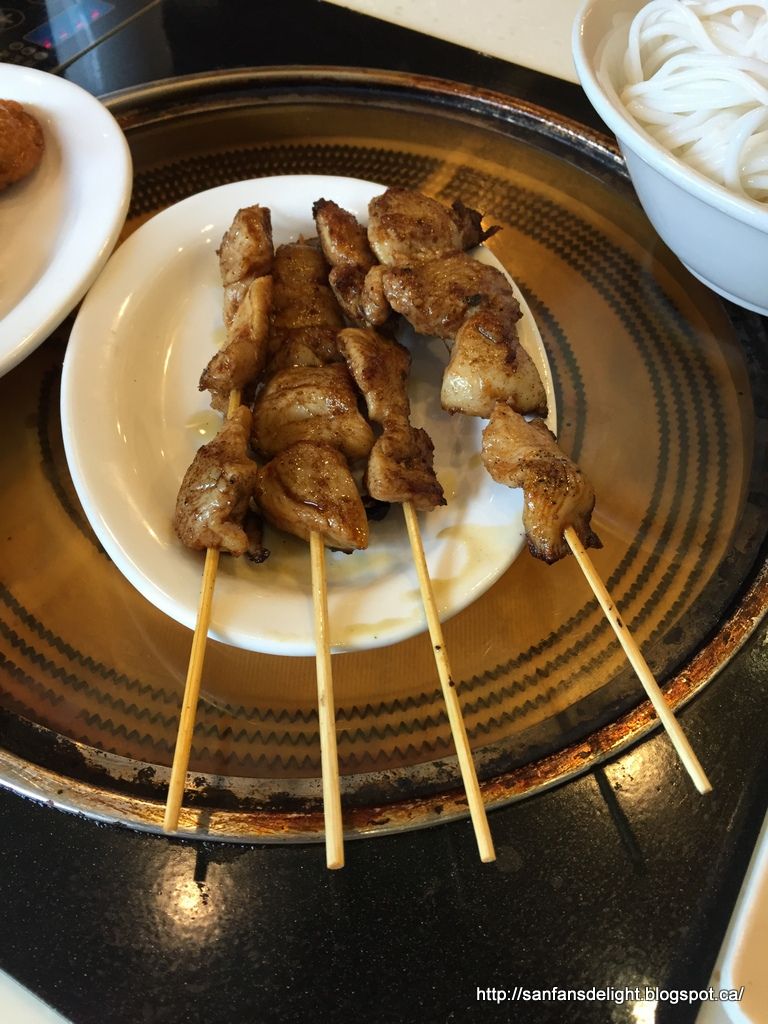 The soup was nice and spicy and seemed like the shellfish was endless because we kept finding more and more as we scooped the bottom of the pot. The food came fast and the waitress was attentive whenever we needed more tea or more hot water to add into our pot.
I think we went early enough in the day that we were able to beat the big crowds that start flooding into this area of Alexandra Road.
SFDD gives 3.5 out of 5 Delights.