After a nice dip in the beach during sunset in Maui (which is around 7pm), we trekked to a nearby Pizza Hut for a quick dinner as we didn't want to venture out too far while wearing our wet bathing suits. This location only had take out available and was bustling with a few customers when we arrived.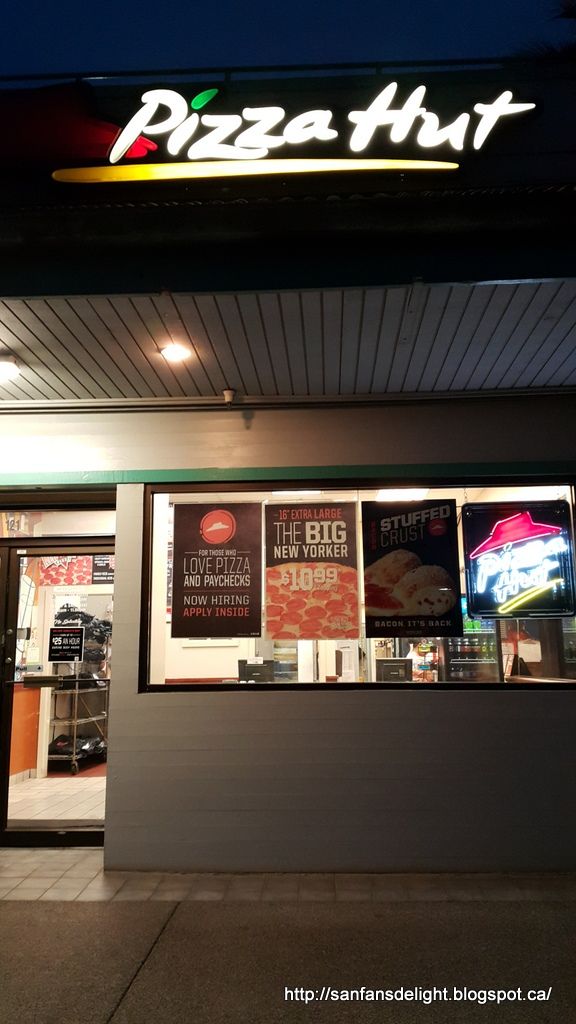 We were hoping for some grand deals, better than what we can find at Canadian Pizza Huts, but were quickly disappointed that they only had a couple of promos happening as indicated on the posters on the window.
We ended up getting 2 personal pan pizzas with one topping. Being in Hawaii, we thought we'd make our own Hawaiian pizzas so one had ham, the other had pineapple and we just split it between us. We picked up a couple of canned pops at the nearby ABC convenience store.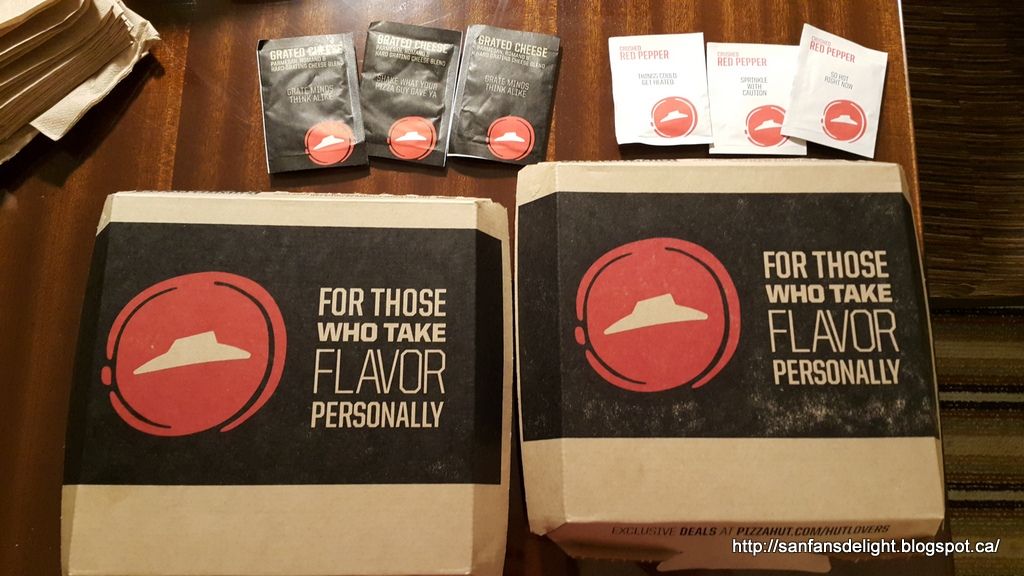 The grated cheese and chili flakes came separately in nice respectable packages.
Pizzas were done just right and was still hot by the time we got back to our hotel. It had a generous amount of cheese for this personal sized pizza.
It is too bad there wasn't more specials available when we were there. The wait was a bit long but maybe we were just impatient as we were still soaking wet in our bathing suits.
SFDD gives 3 out of 5 Delights