We spent the morning strolling along Front Street at the Lahaina Section of Maui. There is a lot to see along this street, including this giant tree that branched out endlessly. We were quite fascinated to have seen this Bubba Gump restaurant as we immediately recognized that it was from the movie Forrest Gump.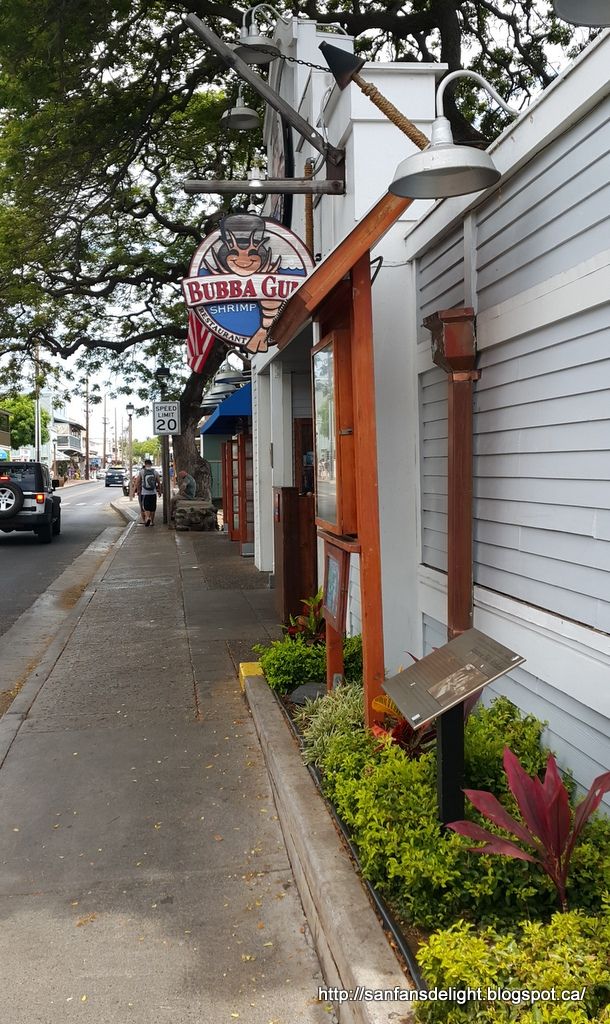 Initially when we were walking towards it, we thought it as going to be some sort of a museum dedicated to the movie, but it was definitely a real restaurant. We found it at the right time because we were hungry and needed a lunch to get our energy back up.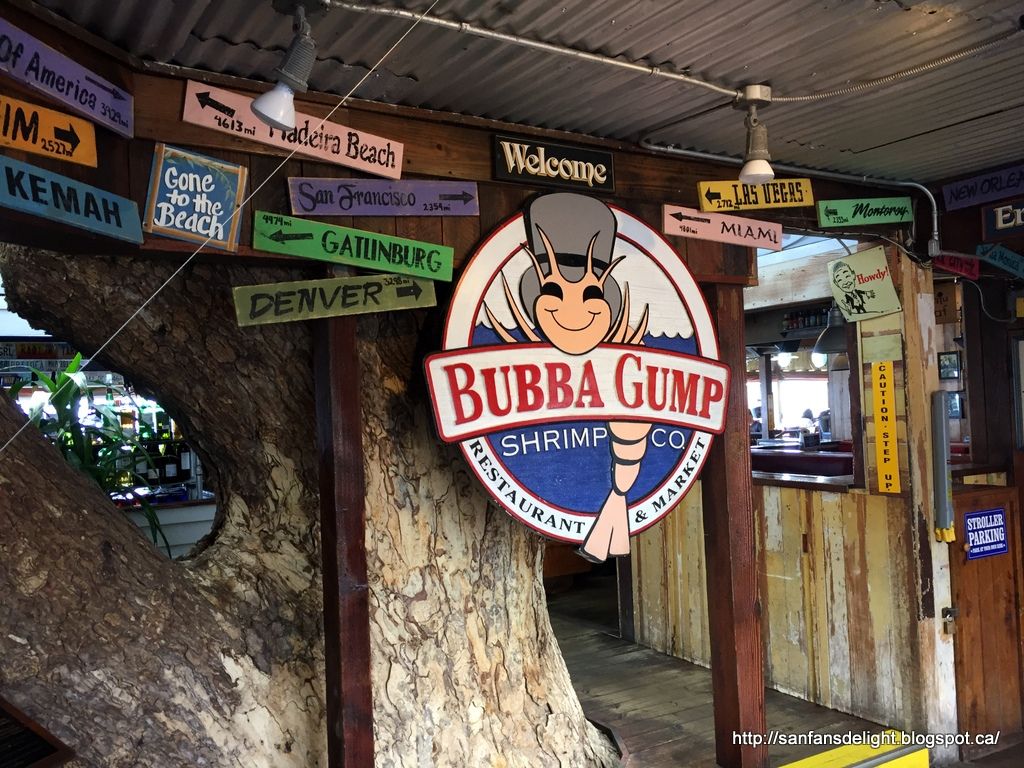 The restaurant is rather large and had seating next to the water. It was not very busy when we got in so we got a table right away. It felt as if we were on a cruise ship since we had a nice ocean view of the beautiful Maui water.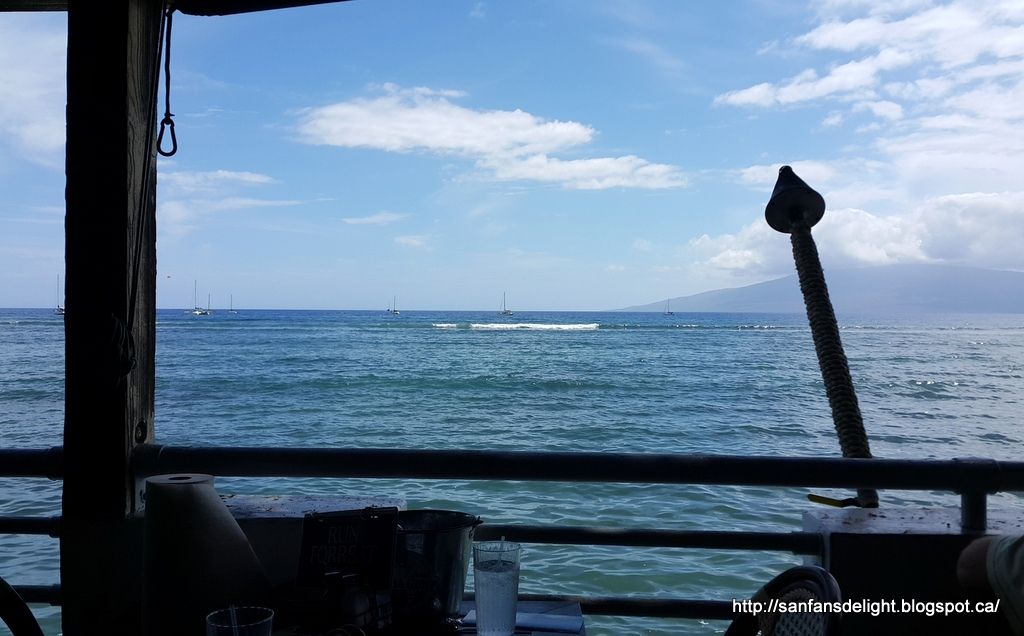 Our server was friendly and explained to us their system of how customers can flag them down whenever we needed attention. Apparently we have to flip these license plates on our table to "Stop" them.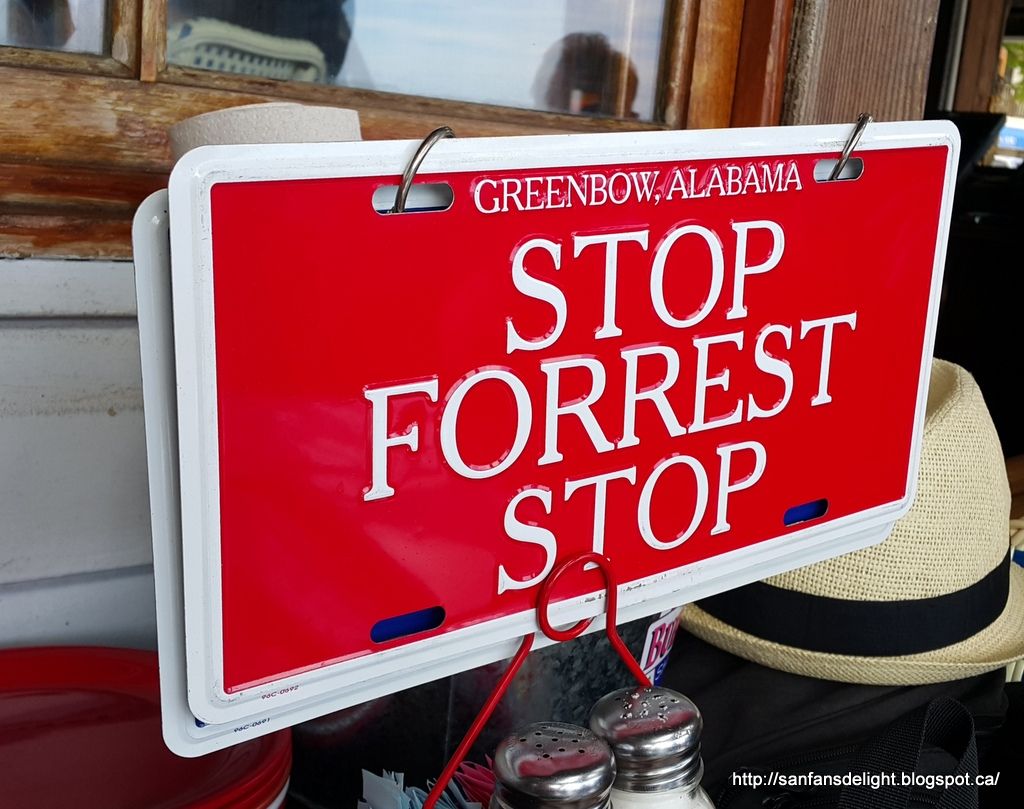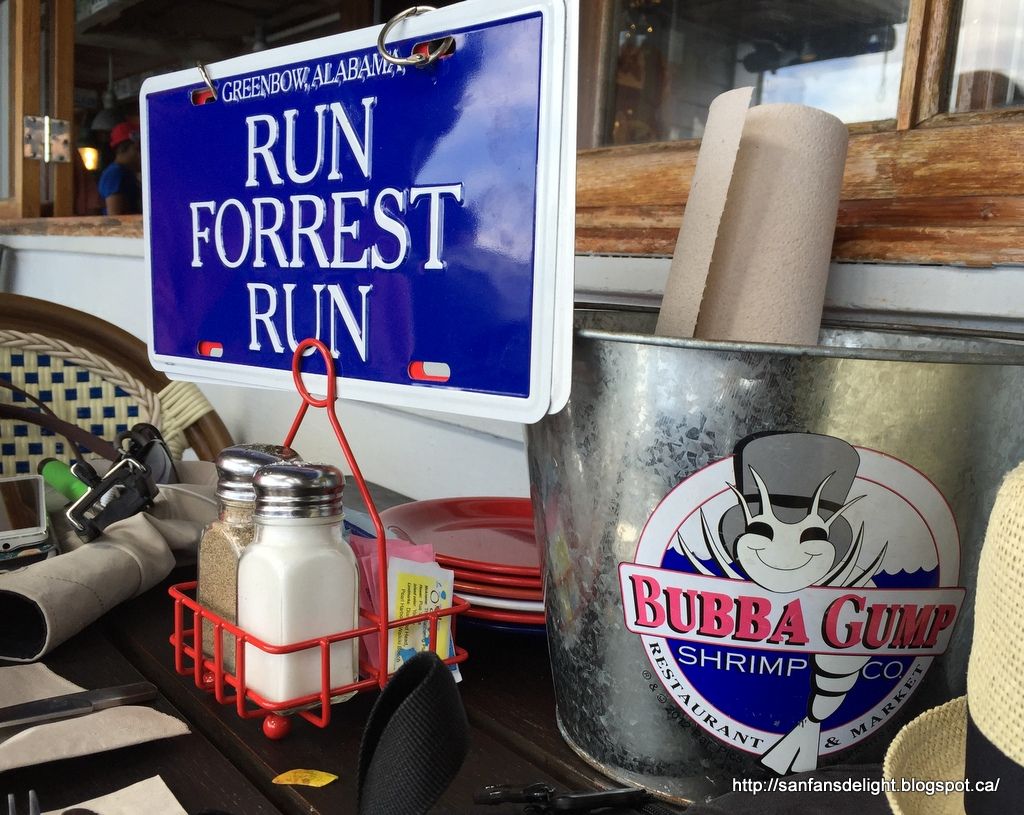 We thought this was an interesting idea, but then realized it was a bit annoying to use.
The menu had quite a variety of seafoods, burgers and sandwiches to choose from. It did not have as many shrimp choices as recited by Bubba Gump in the movie though, but still had a nice selection.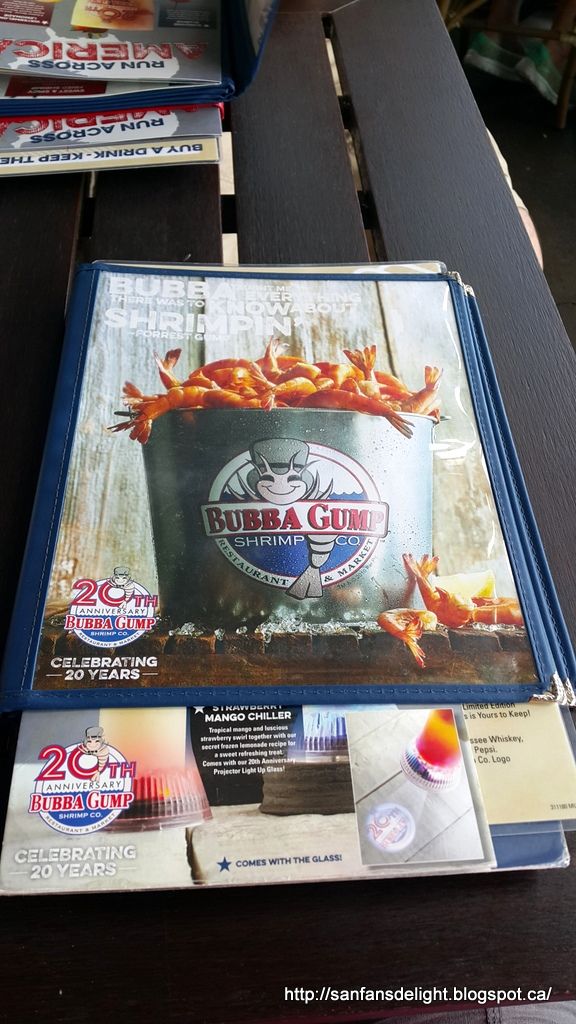 We started with a featured appetizer, which was a fried shrimp tossed in a creamy sweet and chili sauce. It was served on a small cast iron pan. There were more than a dozen good sized juicy shrimp.
The sauce they used was very creamy and tasty. It was not too spicy but had the right balance of heat.
For our mains, we got the fish and chips.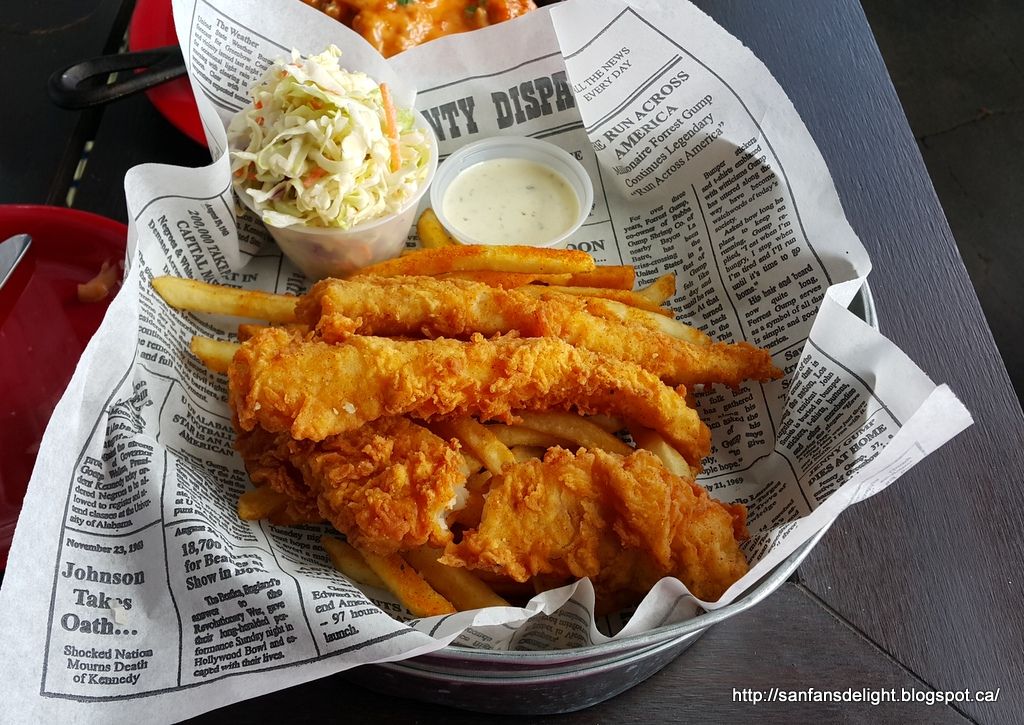 This was quite a large portion for lunch. The fish was lightly battered over some nicely prepared fries which had some Cajun seasoning on top. What caught our attention was the paper used underneath the food had the fictional articles straight out of the Forrest Gump movie.
For our next main, we got the Dixie Fishwich, which was a fish burger. You can choose between a deep fried version or a charbroiled version. We went with the charbroiled fish.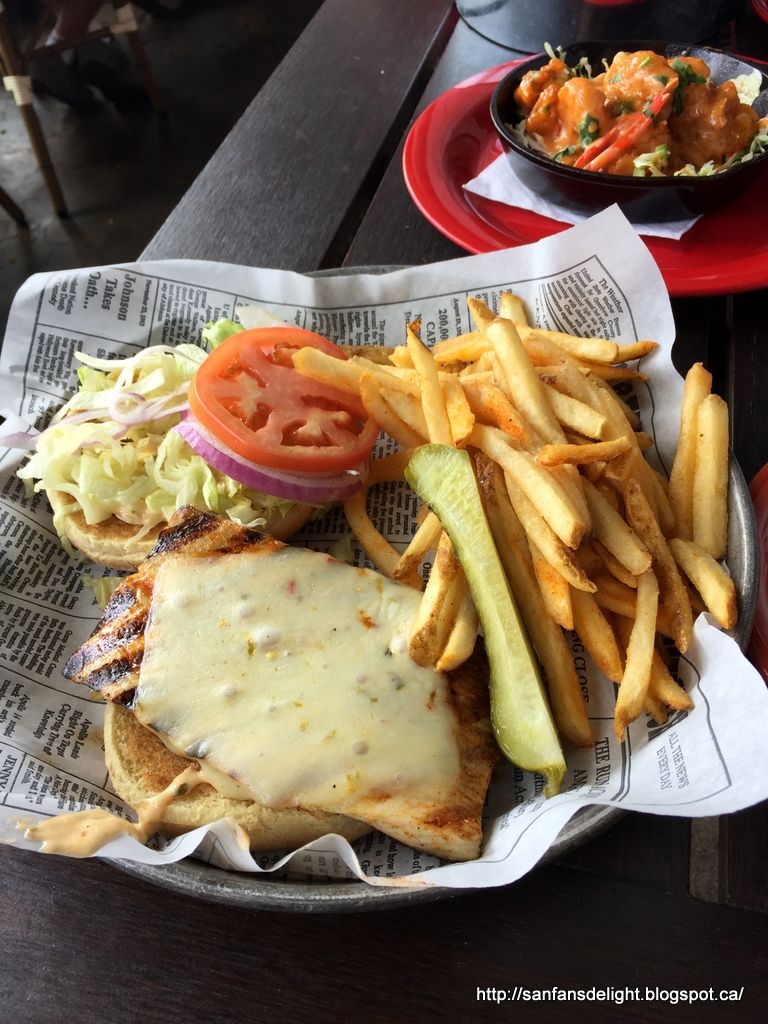 The fish was quite a large piece with a slice of cheese melted above it. There was something not quite right with this, but the server fixed it right away for us with a replacement. The fish was quite juicy with the right amount of seasoning. The fries were also fried perfectly.
This was a beautiful location to eat at since you can be right next to the sea and have a nice breeze to keep you cool from the Maui heat. You can also visit their souvenir shop to pick up lots of different Forrest Gump memorabilia. We had not known about the existence of Bubba Gump restaurants, but seeing their website shows they have quite a few locations around the US and even in Japan.
If you are a fan of the movie, then this restaurant is a must visit.
SFDD gives 4 out of 5 Delights.