On our way to Maui, we had a 2 hour stopover at SFO. Food was not going to be served on our flight, so we picked up a bite to eat at the airport. There were plenty to choose from, but we went with Boudin after some good experience several years ago when we visited another Boudin location at the Fisherman's Wharf area.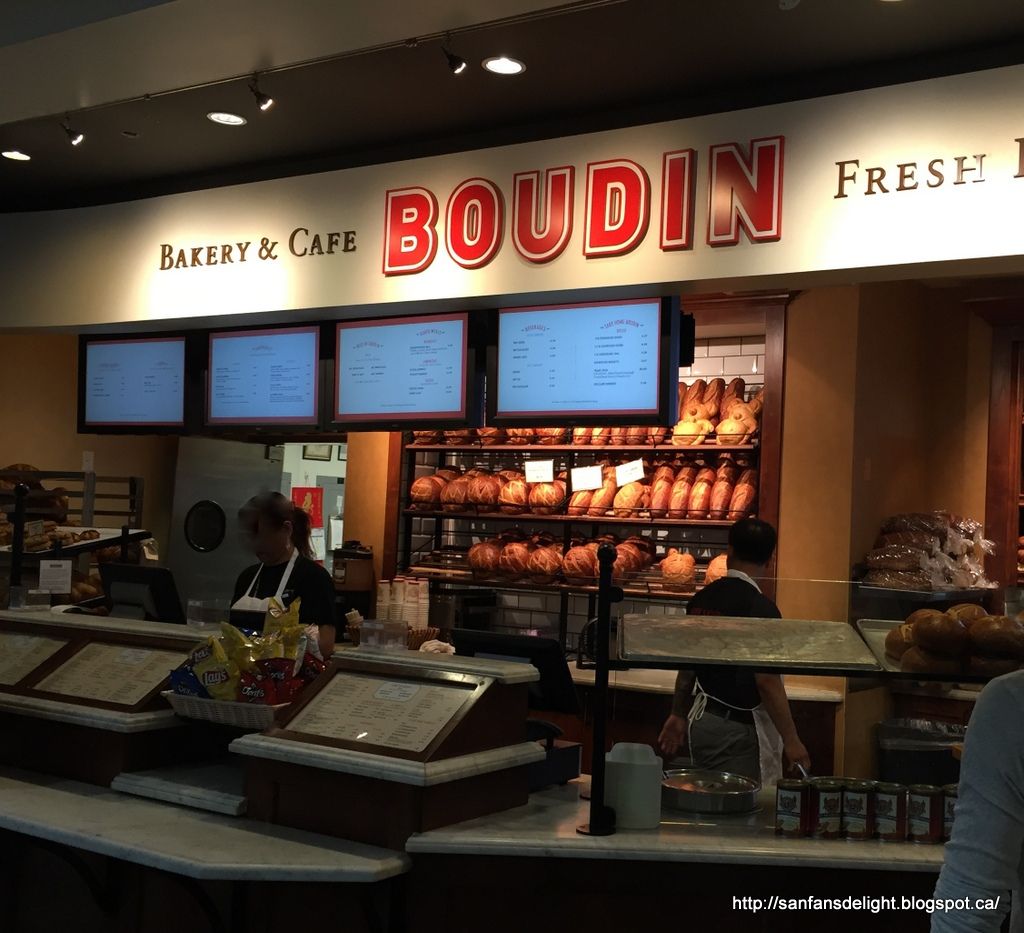 This is the place known for their sourdough breads. It's also popular for getting a clam chowder in a bread bowl. One thing that stood out at our visit was that the order taker seemed to be in a very bad mood so we felt she was very rude. Not a good place to be rude when you are working at the airport with so many visitors and tourists passing through!
We didn't want to spend that much for a late lunch so we got their combo special where you can choose your own selection from the special menu.
The first combo was the turkey provolone with clam chowder.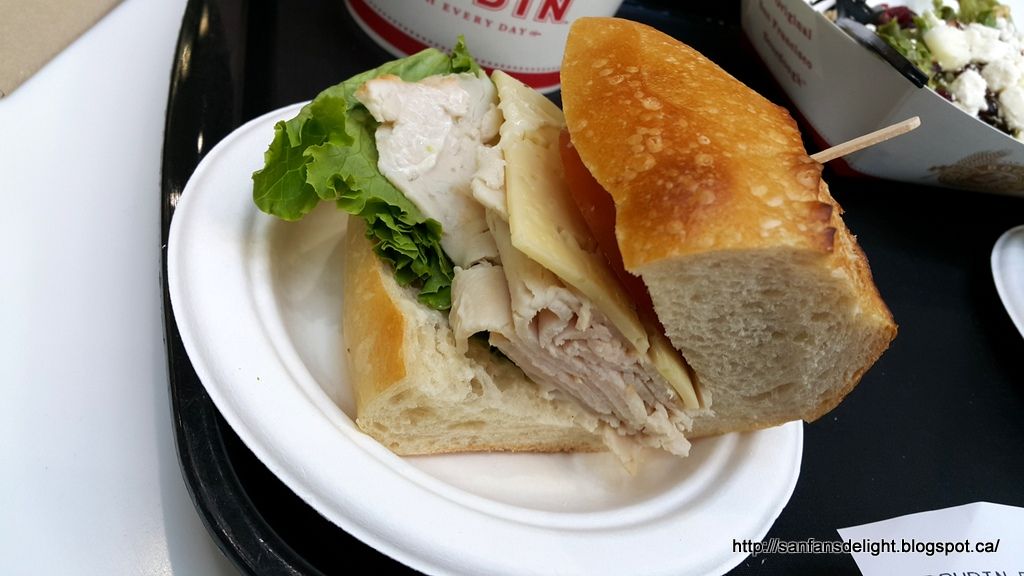 The sandwich was served on a half sourdough bun and it was very fresh. It had a generous serving of turkey as well. The clam chowder was a small bowl but was just the right size for a late lunch.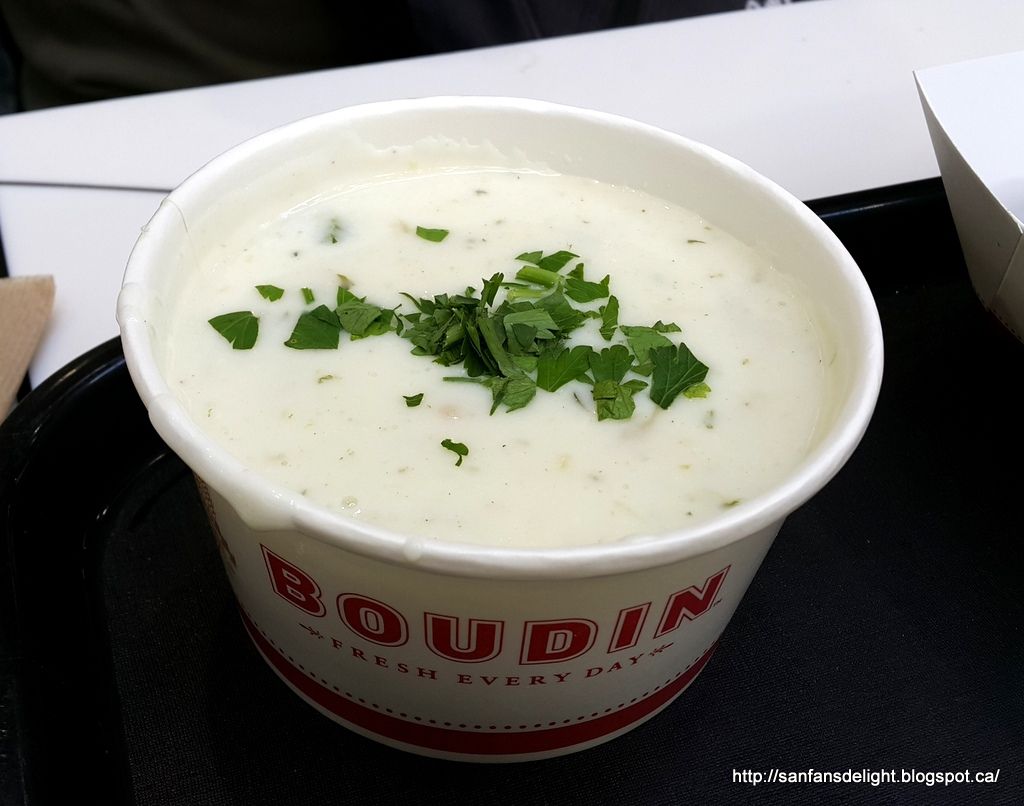 The soup was hot and creamy. It could have used more clams though.
For the second combo, we got the turkey avocado and spring salad.
This one was served on sourdough bread which was also fresh like the bun in our other sandwich. The spring salad had walnuts, apples, cranberry raisins, and crumbled goat cheese. It was tossed in a berry vinaigrette dressing.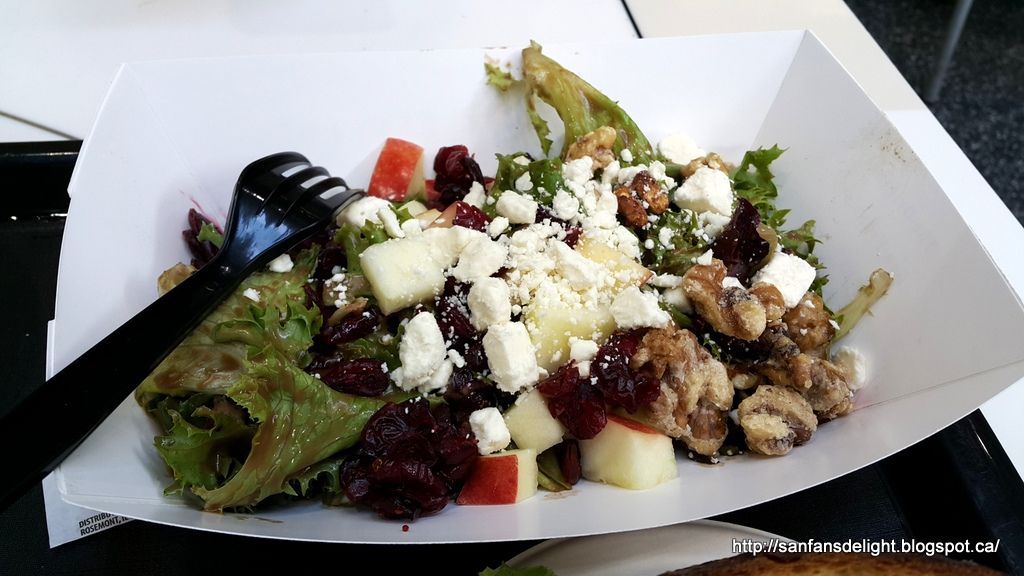 The berry dressing seemed to have gone quite well with the cheese and the nuts. We felt extra healthy seeing this delicious salad.
The bread and the other ingredients in our food were quite fresh and prepared as expected. The only hiccup was the unfriendly attitude we experienced from the order taker at this location. Having a nice smile and warm welcome should be moved to the front of this location's training manual.
SFDD gives 3 out of 5 Delights.