Nando's is famous for its flame grilled chicken.  It is a good alternative if you don't want the fast food style fried chicken.  Nando's has various locations in the lower mainland, two of which are in Richmond.  We wanted something healthy on Friday night so we took a drive to the Richmond-Ackroyd location for dinner. 
View Larger Map
Anyhow, this location was renovated less than a year ago. It looks really clean with new booths and nice comfortable lighting.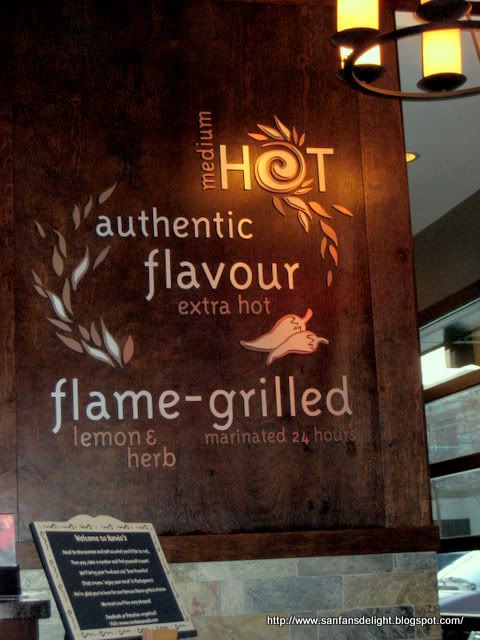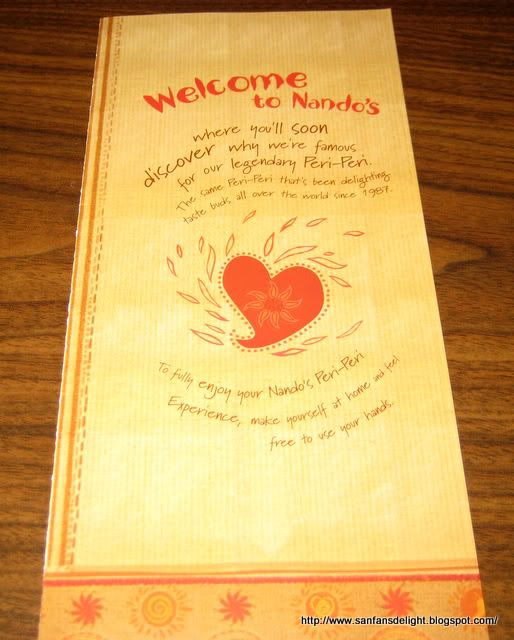 We were always perplexed at the service style of Nando's.  They are somewhat of a semi full service restaurant.  You place your order when you walk in at the counter just like what you would do at a fast food joint.  You then pay for your order, take your number and sit down and wait for one of their servers to bring you the food when it is ready. What is this style called? 
Meals at Nando's come with a choice of sides.  The choices are fries, peri fries, baked potato, spice rice, coleslaw and corn (seasonal).  You also get to choose the spiciness of the chicken.  You can get lemon and herb, medium, hot, or extra hot peri peri.  We did not feel so adventurous tonight so we went with the medium.
We ordered two meals. Normally I would remind the person not to make the chicken so black/charred as it would ruin the taste of the chicken.  We had a bad experience a couple of years ago with charred chicken, so we always make a note of this when ordering.
The first meal that we ordered was the Quarter Chicken - Breast with one side for $8.99.  We added $0.75 to get the spring salad as a side instead.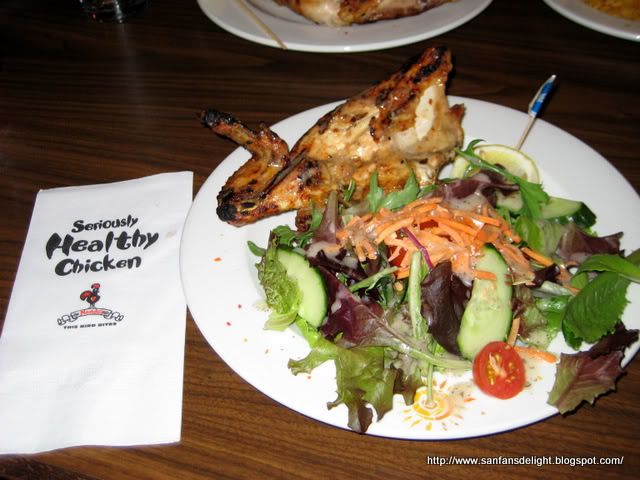 The second was the Peri Plate which came with 1/4 chicken, kebab and 4 wings.  We chose the leg and thigh and 2 sides for $14.49.  For the sides, we went with peri fries and rice.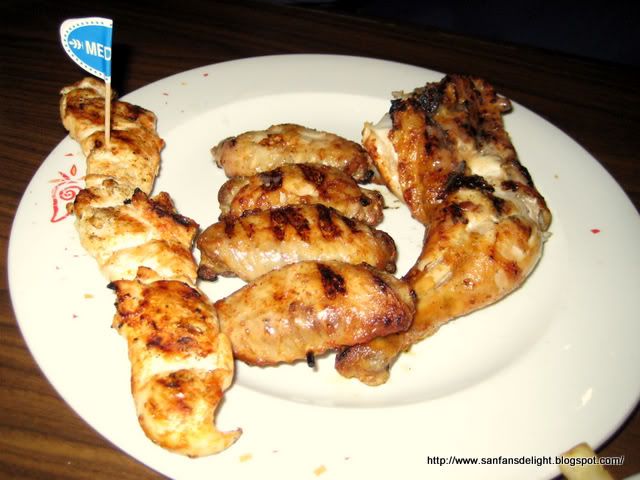 The thing we liked about the fries was of course, the 'peri'.  I think peri is the special spice they use on their recipes.  The rice is kind of like east Indian long grain rice. Not east Asian style for sure.  As you will see in the picture, the rice is yellowish which I think is the result of some secret peri spices.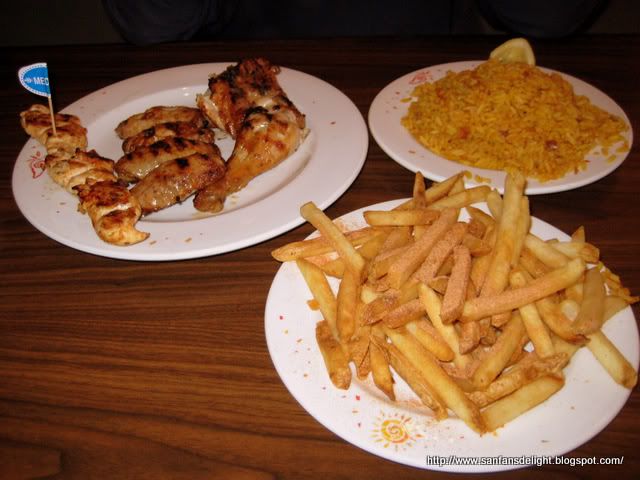 One good thing on the table are the sauces. You can add these to your chicken if you want to add some more degrees of spiciness to your meal.  They have bottles of hot peri peri and garlic peri peri for your use.  I normally pour a bit of each to give the meal an extra punch.  It is important to have a big glass of ice water ready to drink if you choose to add the extra sauce.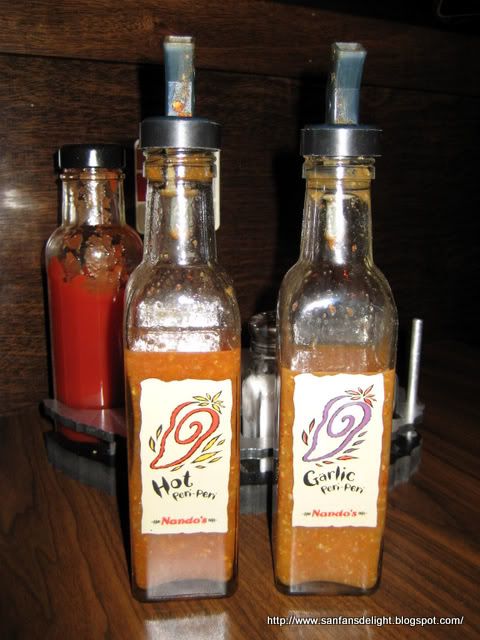 The restaurant was clean, service was good good and overall the meal was delicious, full of flavor and variety.  This is a location which we will definitely go back to again and again.  Perhaps, we should upgrade to the hot level next time.
SFDD gives 4.5 out of 5 delights.