We were back down South during the holiday break and we followed the same routine as
last time
eating dinner on the first night at Outback Everett. It was our third and fourth time at this location.  I won't blog about the other visits since we ate similar food. The address for this location is at 10121 Evergreen Way, Everett, WA.
It was a Tuesday evening and we went in pretty late at bout 8:30 so we did not have to wait.  After being seated we were greeted by our server. She brought us water and dinner bread right away.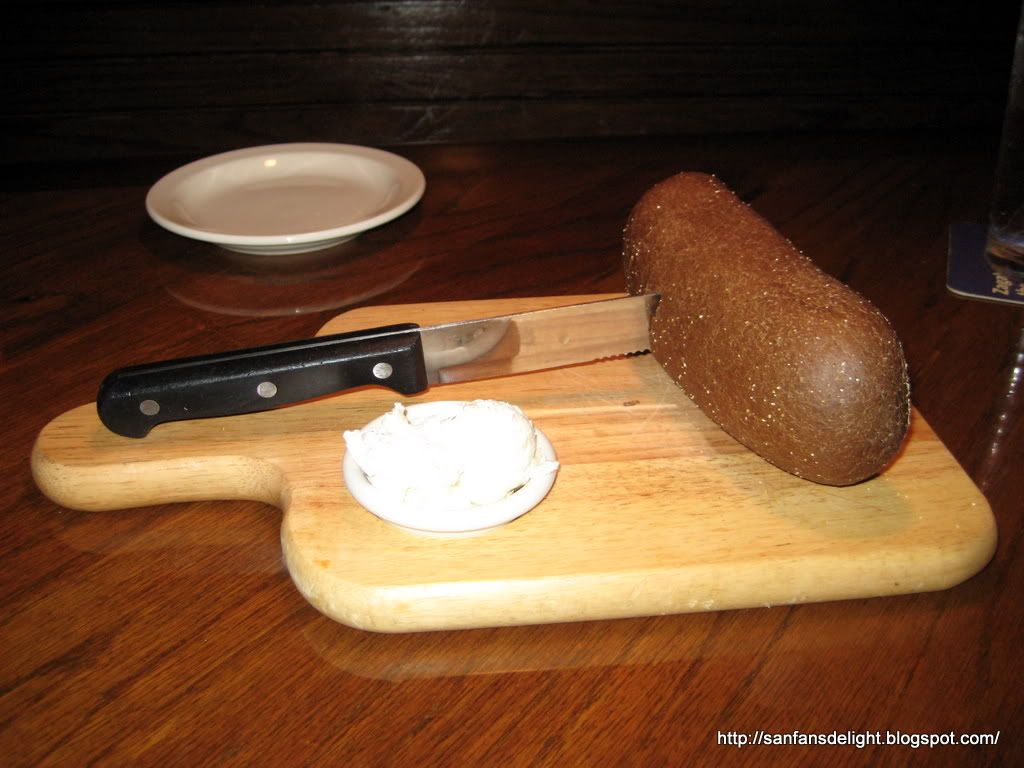 We were quite certain we wanted the Blooming Onion appetizer because we passed on this during the last few visits.  There were three of us this time so having the extra person would really help us finish this giant onion.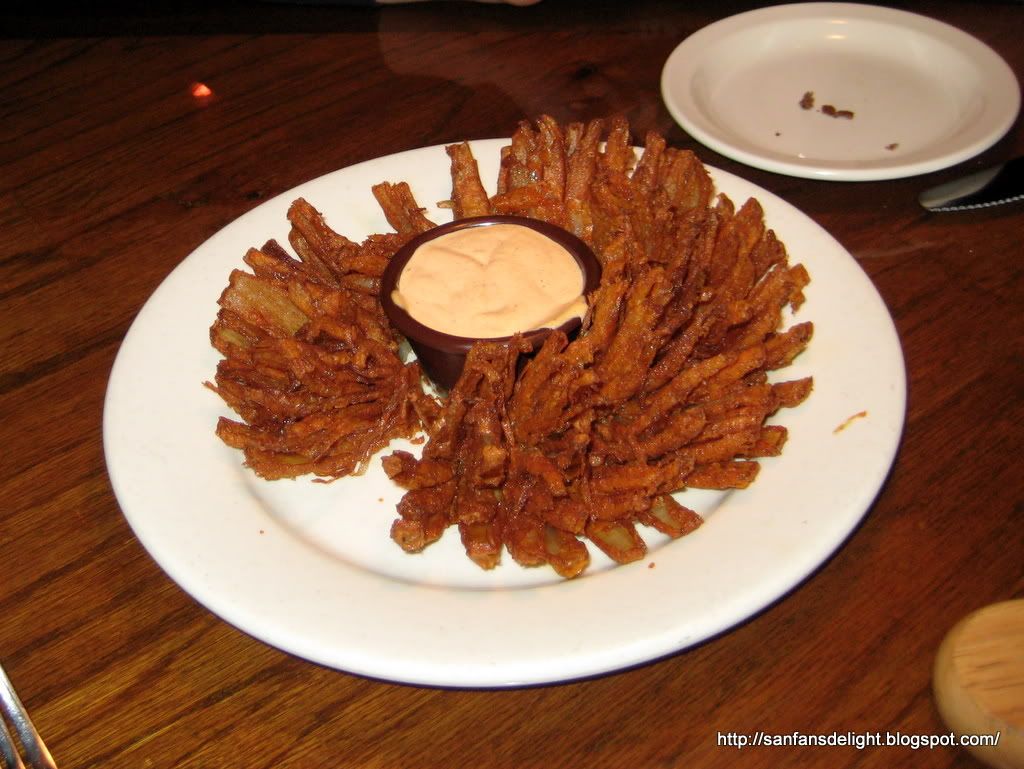 The onion came with a special dipping sauce in the middle. It tasted like a spicy thousand island dressing.  It complimented the onion very well.  We felt a bit short changed though because we've seen the onion a lot larger than this one before.  Still it was big enough for the three of us as we were barely just able to finish it.  We were also able to finish two loaves of the dinner bread before the salads even arrived.

Both of us ordered the 6oz sirloin steak. This meal comes with two choice of sides.  We picked the Caesar and house salad to start.  The Caesar was extremely garlicky this time.  I didn't mind though since I like garlic.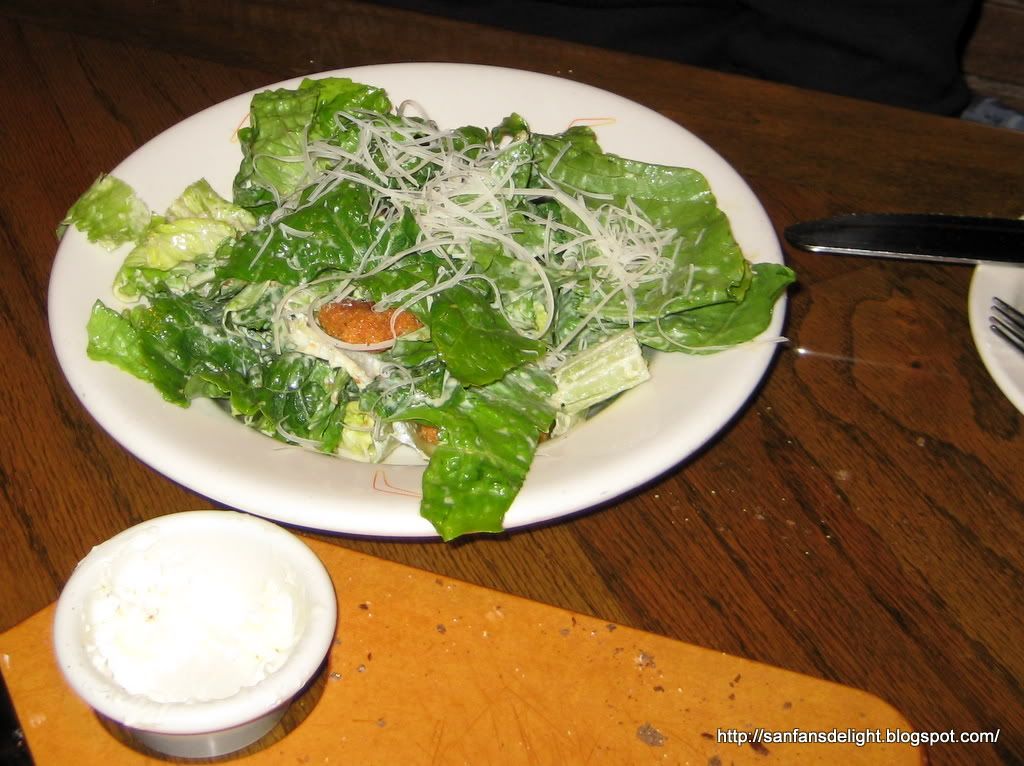 House Salad: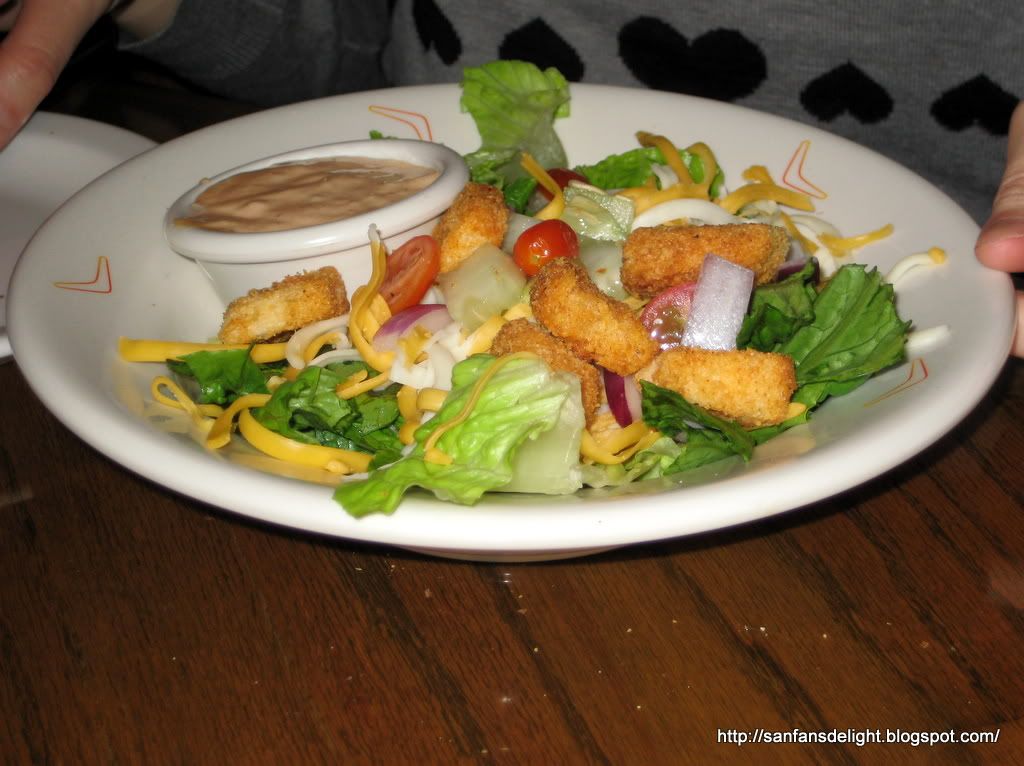 Our meals arrived the moment we finished our salads. We ordered the steaks to be cooked medium.  The steaks were a bit too charred on the top this time.  But the inside was still juicy.  Might have been a tad more than medium though.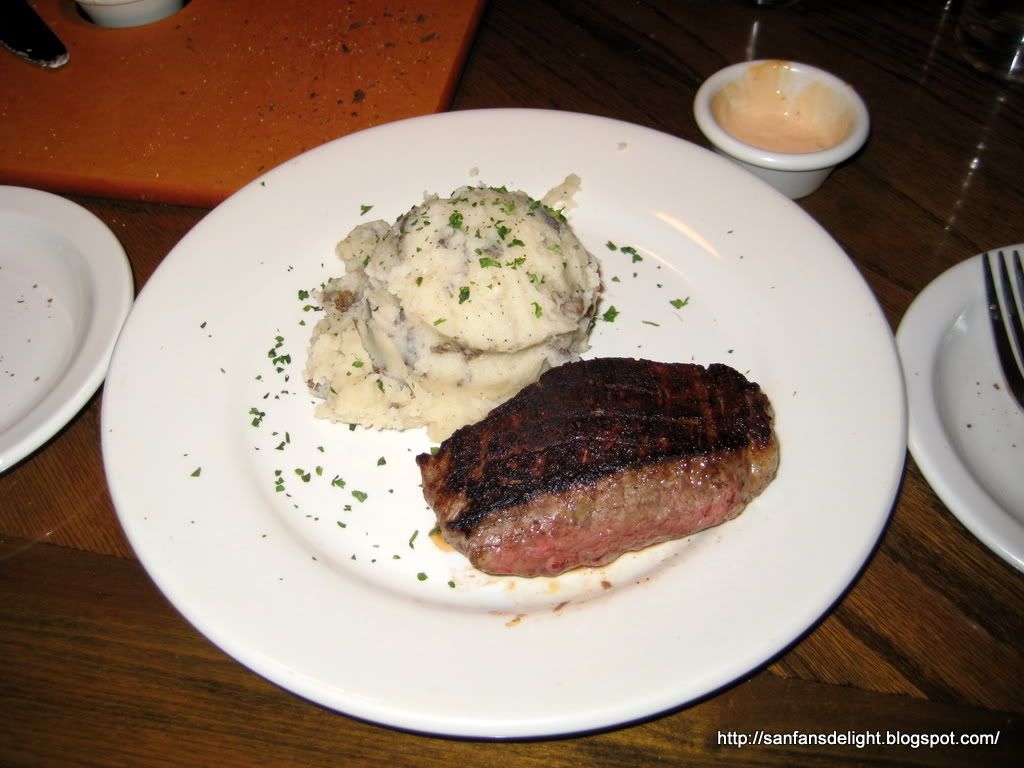 We have tried this location four times already.  This was the second visit during this same trip.  Overall, service was friendly and the food was good.  Tonight's meals were well valued at $10.95 each.  The only downside was the steaks were too charred on the top. 
For tonight's meal:
SFDD gives 4 out of 5 Delights.