Needed a quick lunch a couple of times during the same week and ended up at this BK location.  It's in a rather large strip mall in New West with a newly opened Save-On Foods who took over the IGA location sometime during the summer.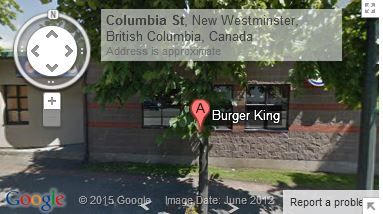 View Larger Map
The first visit I went in with a BOGO coupon.  You can choose a Whopper or a BK Big Fish.  I tried out the Fish burger which looked like this: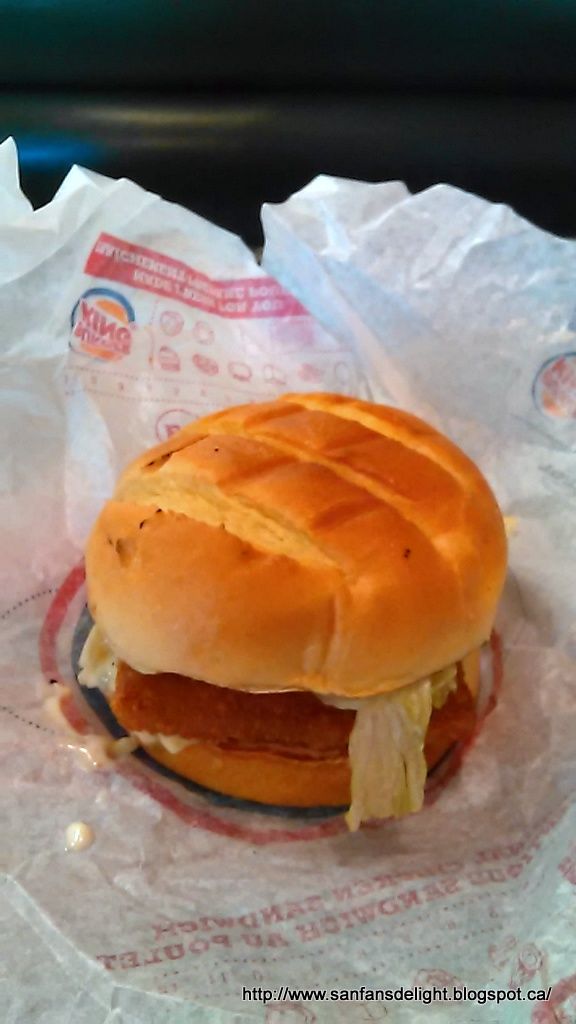 The breaded fish was like something you get out of the freezer from the supermarket.  It was not that great but Fish was the only thing that was warm.  The bun, although looked grilled was flat out cold like it came out of the fridge.  Not good at all as the bun can also make or break a burger.  The lettuce was was out dated which an be seen turning yellow.
I went back a few days later because I needed a quick lunch.  This time I tried the Rondo Burger promo for $1.59 shown here in a rather attractive picture on their ad:
When I ordered, I told the cashier that I wanted a hot bun.  I explained that the last couple of times, the bun was cold on the burgers I ordered from here.  The cashier seemed surprised and said they always toasted the bun and explained maybe the cold weather made the bun cold.  I shrugged. 
She did make the effort of going into the kitchen to mention this for me. I ended up with a soft warm bun like it should be.  This is how it actually looked:
This was certainly better than the BK fish.  It had a breaded chicken, a couple of onion rings and BBQ sauce.
If comparing with other fast food joints, this BK has got to be the most unwelcoming.  The lighting is dark while the table and wall colours make you feel like you are at a hospital cafeteria.  It certainly does not have the more cozy feeling of the modern renovated McD's or A&W.
I don't think I'll be giving this location another chance because I will have to keep reminding them to give me a warm bun.  I see lots of other unsatisfied patrons from reading the urbanspoon reviews.
SFDD gives 1 out of 5 Delights.