Needed another quick lunch and this time I avoided the Burger King that's in this same complex.  It was my first time visiting this location.  It looks rather new with spacious seating.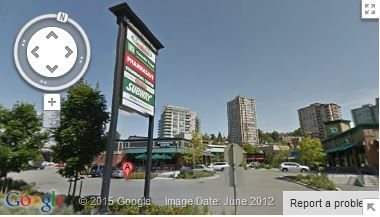 View Larger Map
I was hoping to get a $5 foot long egg omelette sub, but this location only serves it during breakfast hours  I went for the 6' Ham which is under their classic menu.  They used to have foot long ham's for $5, but it's no longer part of the value foot long menu.  I got it toasted on honey oat.  I asked for lettuce, tomato, green pepper, olives and southwest sauce.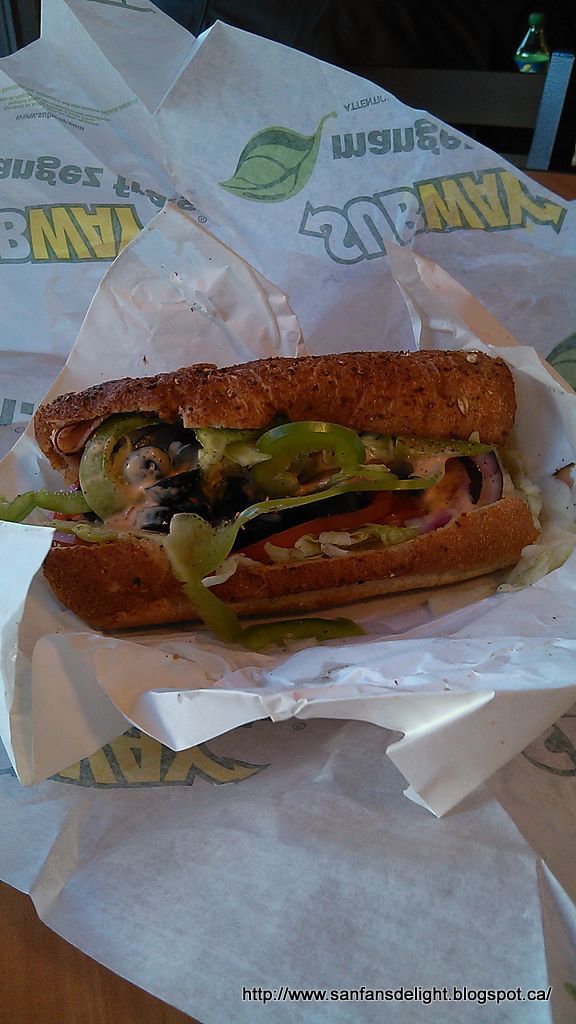 This staff was rather generous stuffing my sub.  It was quite satisfying.  What I like most about Subway is their freshly baked buns in store.  It really makes  a big difference seeing them take it out of the oven to prepare your sub.  Be warned that your clothes will suck up the smell of their bread.  You will end up smelling like Subway for a couple of hours especially if you are wearing a down filled jacket.
SFDD gives 3.75 out of 5 Delights.