Deer Garden is popular for being a noodle place where you build your own noodle bowl.  Kind of like choosing your own toppings when ordering a pizza online.  There are currently 3 locations in the lower mainland, 2 of which are in Richmond.  We visited the one at the Continental strip mall along Cambie Rd & Sexsmith. 
View Larger Map

We got there at about 6:30pm and it was really busy with people waiting at the door for a table.  The staff was very quick and efficient in speeding up the turnover.  Despite the big volume of people waiting, we ended up waiting about 15 minutes for a table of 3.  The restaurant is relatively spacious.  Our rough estimate is that it can seat about 50-60 people.
At the table you will see a white piece of paper printed with a checklist.  This is the one to use if you are building your own noodle soup.  You start by choosing a soup base which ranges from plain chicken broth to a spicy Szechuan.  Then you choose up to 3 toppings. They have many meat choices like chicken balls, beef tendon, and fish.  Veggie toppings include choices like mushroom, bean curd and several Chinese greens.  All in all, there is a good variety to fit many taste buds.  You also get to choose a hot drink, which are the typical Hong Kong type drinks like Coffee, tea, Ovaltine, lemon tea etc.  All this for about $9.

There are other menu choices available if you aren't in the mood for noodles. 
First built to order noodles below uses:
- Spicy Malay Laksa soup.
- Beef Tendon; Bean Curd; Enoki Mushrooms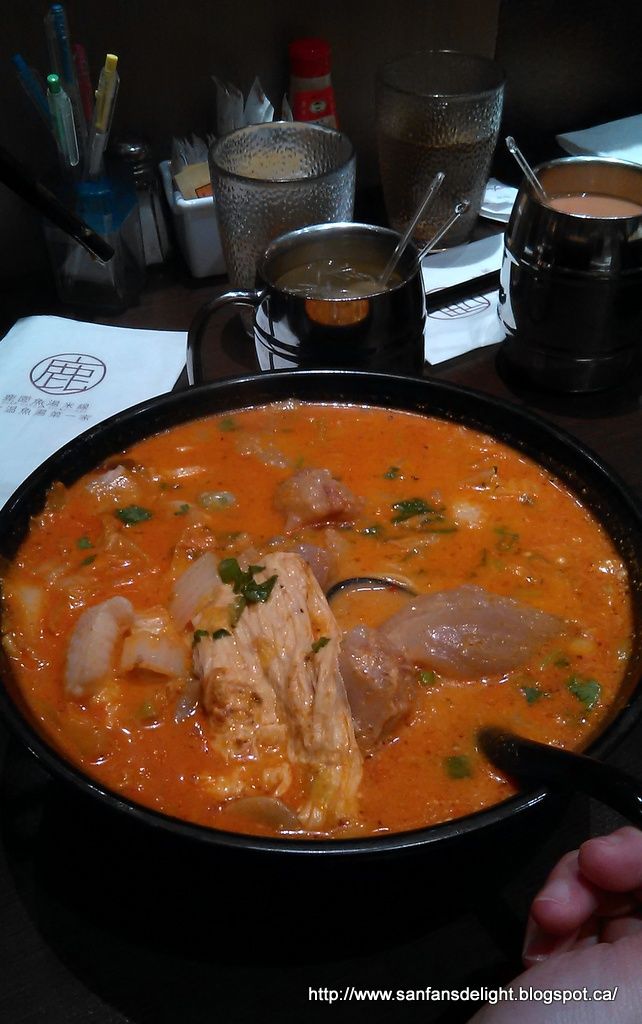 The 2nd noodle order is built with:
- Chicken broth soup.
- Beef Tendon; Fish Balls; Bean Curd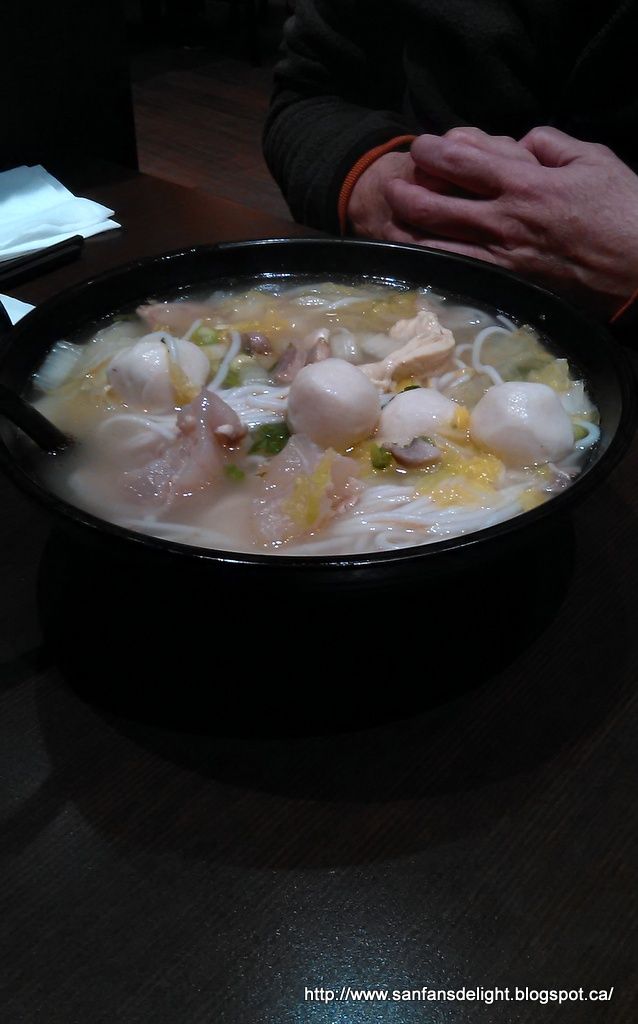 The Laksa soup was very flavourful and full of spicy heat.  Chicken soup was just chicken soup, nothing too special.  The toppings were quite generous on both, but it would have been more balanced if there had been more noodles.
The third dish we got was the curry beef brisket with rice.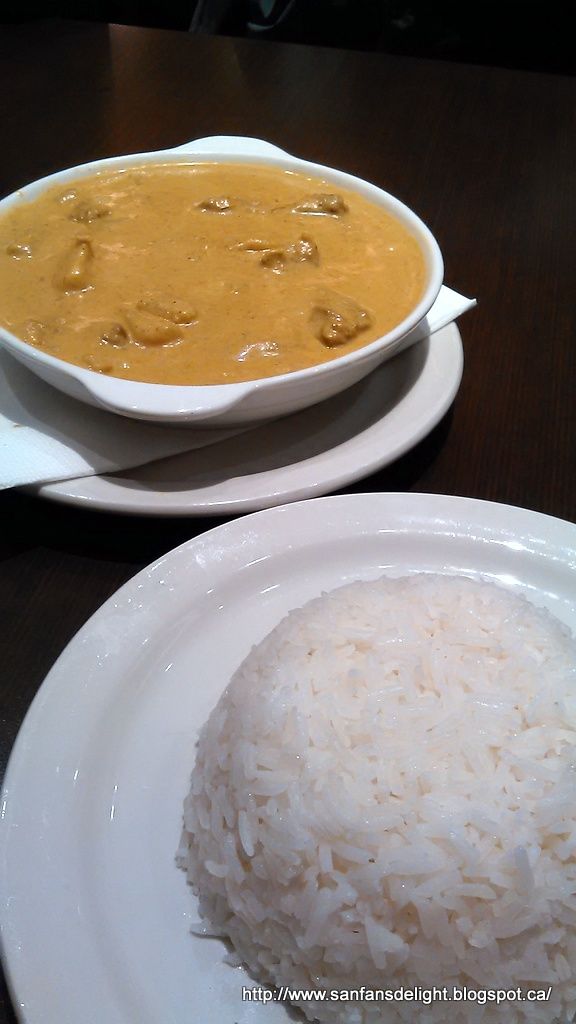 The curry flavour was strikingly similar to the curry served at Mui Garden and the former HoYuen.  It has a strong coconut flavour, not too spicy.  The beef was flavourful and tender.  There was enough curry sauce to eat with 2 bowls of rice.  The curry sauce was rather addictive that we were tempted to order extra rice.
The drinks were served in a stainless steel mug.  Nothing special about the drinks so no pictures to present.  Food came out within reasonable time. 

The last few times we went, we saw that the place gets quite busy after 6pm so try to choose a time with less traffic.  Parking is rather convenient as the mall has a lot of parking spaces.  The food overall was rather good and inexpensive.

SFDD gives 3.75 out of 5 Delights.