One of our stops during our pre Xmas shopping trip was at the Bellevue Square Mall.  We opted to hang out here instead of at Downtown Seattle due to the wet weather expected that weekend.  We stopped by Cheesecake Factory which is located just underneath the Macy's department store.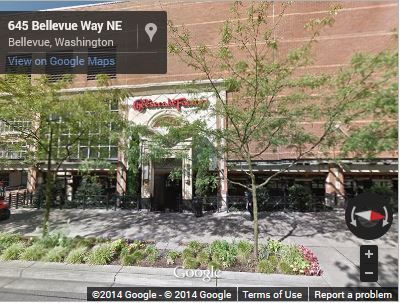 From previous visits, this place gets jammed pack at lunch time.  Waits can be as much as 45 minutes.  Knowing this, we headed for an early lunch, arriving just before 11:30am.  The restaurant was almost full but gladly, a table was immediately available for our party of 5.
The ladies asked to start with hot water since it was a chilli day. The waitress added an extra touch by bringing us lemon and honey for the hot water.  This was a nice gesture as other places would not normally do this.
Unlimited dinner bread/butter is available.  They provide sour dough or a dark wheat loaf like this.  We like this one better as it is sweet and feels healthier with those nice grains and oats on top.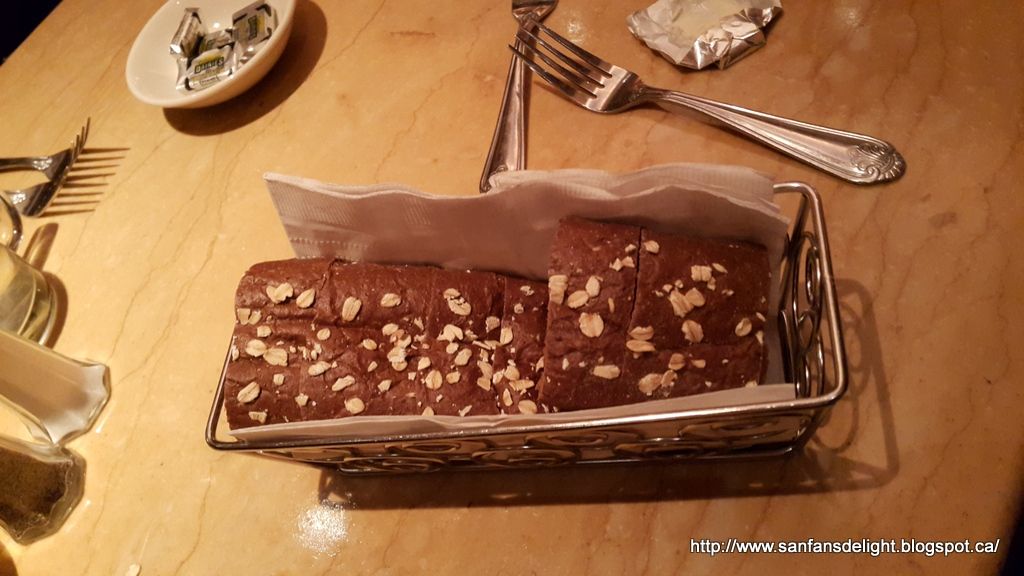 Most of us ordered from the special lunch menu as those are a smaller and inexpensive choice available.  This is the Pasta Da Vinci. It is Penne with sautéed chicken, mushrooms and onions in a  wine sauce.  The penne was well done, Al Dente.  Sauce was a bit on the sweet side.  It was a good size for lunch.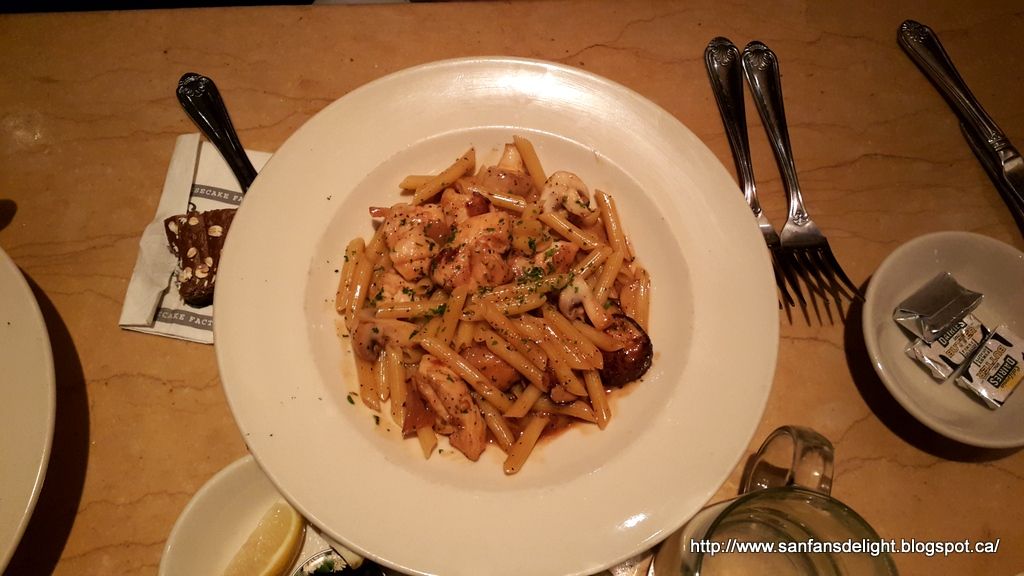 We also ordered the soup and salad special.  The soup of the day was a baked potato cream soup. It was presented rather nicely with bacon bits and a line of sour cream across the top. The soup was very hearty with chunks of potato  inside.  Although it was a cream based soup, it was not overly rich.  The salad greens were fresh and crisp as it should be.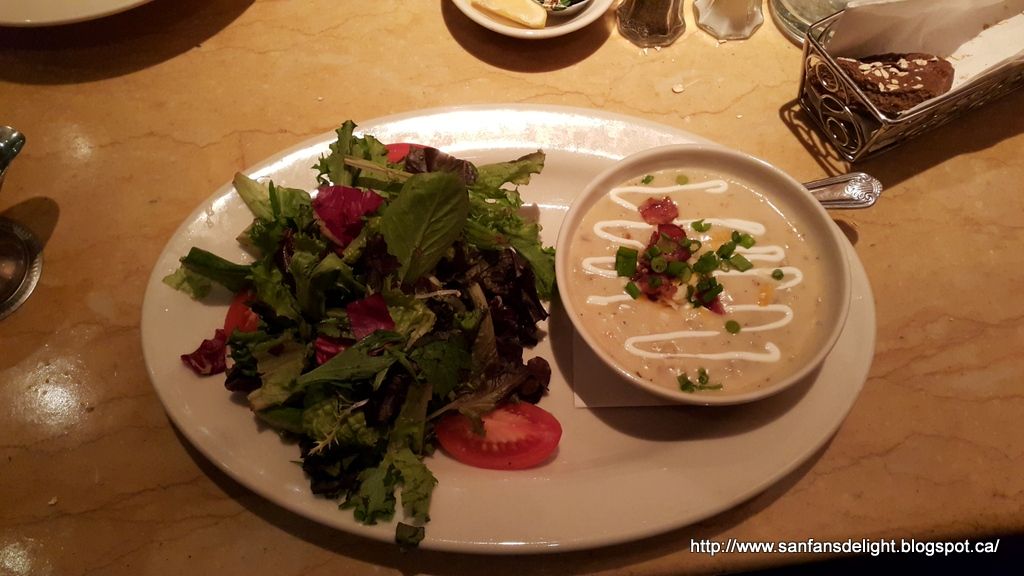 Next up is the lunch sized spaghetti and meatballs, and for comparison the one underneath is a full sized portion.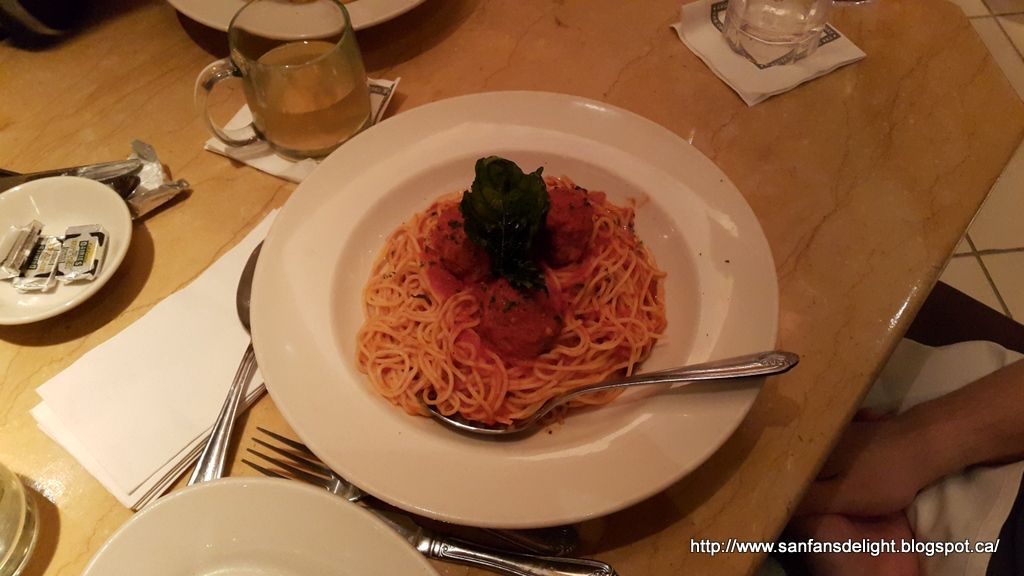 The lunch size was about 2/3 of the full sized portion.  The meatballs were about the size of a golf ball.  They were well made, tender and tasty.  Unfortunately, they messed up and overcooked the spaghetti.  It was soggy, with no chewy factor at all.  No al danteness whatsoever.
Finally, we ordered the original cheesecake.  We were conservative and didn't want to venture out to taste the dozens of other available flavours on their menu.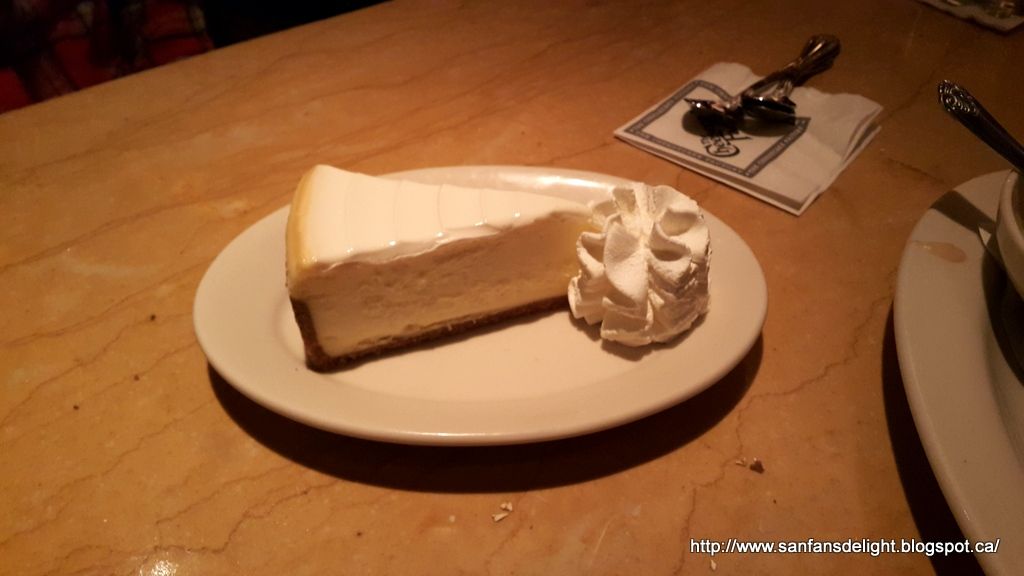 Their cheesecakes are consistent with a nice texture and tastes superb every time.
Go early before the prime time rush. Service was good but in terms of the food, they really need to work on cooking their spaghetti to get the correct tenderness before dishing it out to the customers.  Definitely try one of their famous cheesecakes when you get a chance to visit.
SFDD gives 3 out of 4 Delights.