Toyotomi is unusually located underneath a residential building on Anderson Rd.  It's a quiet street with a medical office nearby.  Plenty of parking is available in the building, but you have to access the restaurant by using the condo's elevators after you park.  They don't have a lot of signs so it takes some peeking around to find your way to the restaurant on the ground floor.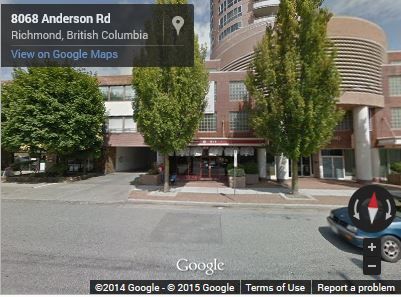 This place has a wide selection of hot pot items.  Not only that, they also have a selection of Japanese food that's also part of the all you can eat menu.  Note the reminder on the menu about the starving people from Africa so that you don't waste your food.  You will be punished with a bigger bill if did so.  On the menu, you will also see a listing of customers who have wasted food in the past.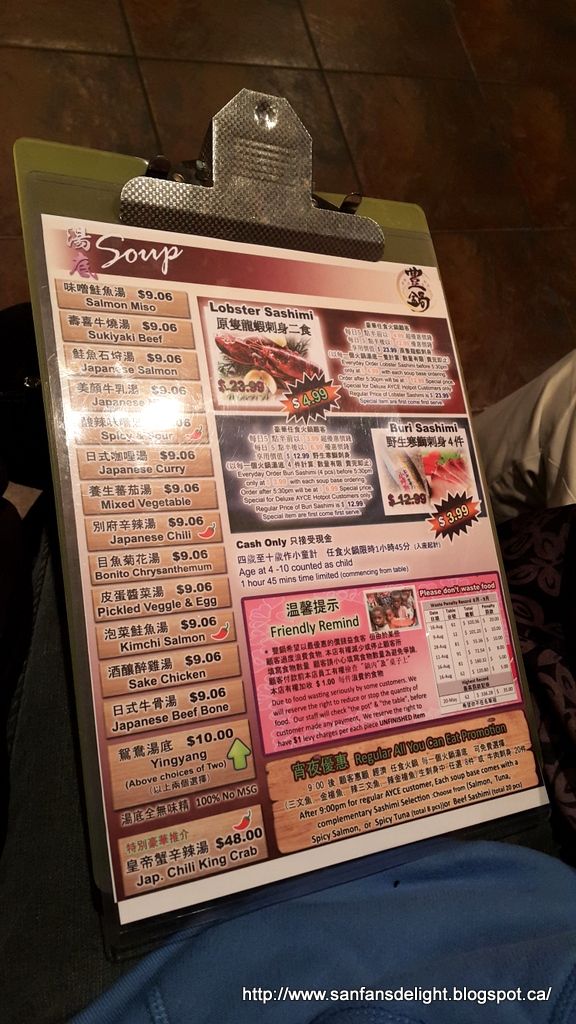 We booked ahead for a party of 8 on a Sunday night.  It was already packed when we got there at 6:30pm.  I think your whole party needs to arrive before they seat you.  Also, if you parked in the building, be sure to write down your license plate number at the door.  They have a nice display of empty bottles at their entranceway showing what sort of Japanese booze is available.  I don't think it's the actual restaurant's selection though.
The first thing you need to do is order your soup base for the hot pot.  We decided to get 2 soups split in the same bowl.  We got the Japanese milk soup, and the Sake chicken soup.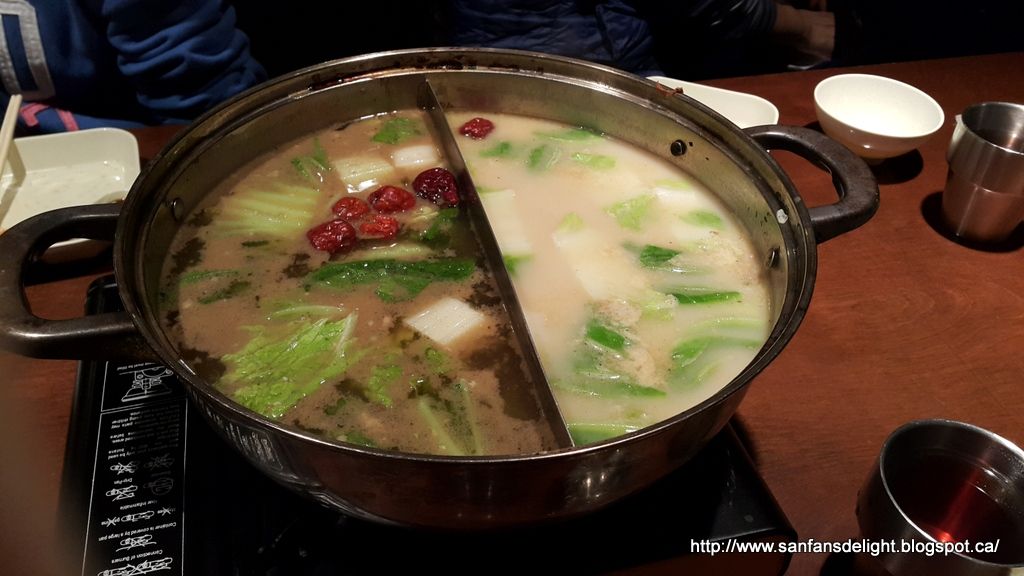 Most of the people at the table enjoyed the sake soup because of the extra pizazz added by the alcohol.  I thought milk soup was a bit strange but people at our table liked it too.  We were able to order a wide selection since we had many mouths at the table.  Here is a sample of our orders -
Cold Seaweed appetizer: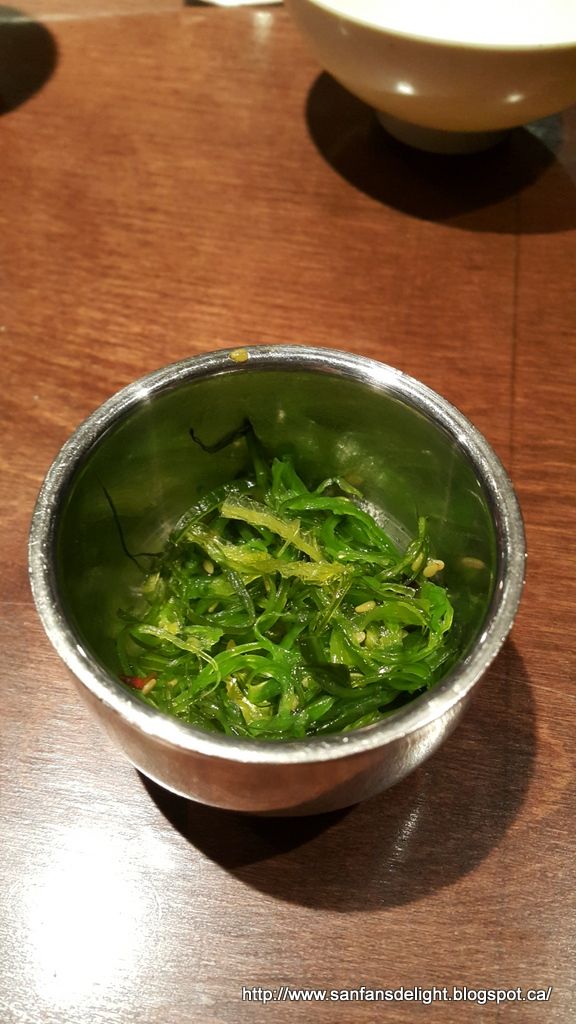 Chopped Scallop: this was limited to one per person.  Scallops were fresh and served on spoons.
Dynamite Roll:
The rolls were nicer than other AYCE places we've tried.  As you can see, it's topped with fried tempura batter giving it extra crunch.  Also, the fried shrimp uses a crunchier batter, like the ones used to prepare Japanese fried pork chops.  The rolls were not the gigantic type so you won't fill up as fast.
Assorted seafood and wontons for our hotpot were all fresh, not frozen.:
Assorted sashimi came in giant ice bowls to keep it cold.  I like this idea since warm sashimi is not good sashimi.  The salmon sashimi was a bit on the chewy side on this order, but the next round was a lot better.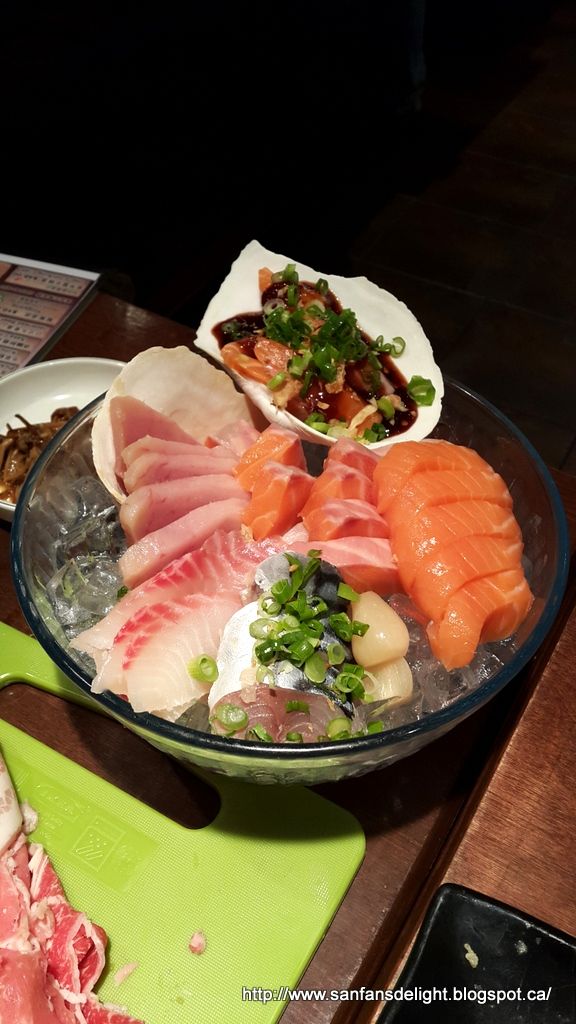 We ordered assorted red meats for the hot pot.  However, they put it all together in one big pile that we were unable to tell which is which.  In this pile, there is fatty beef, pork, lamb.  Can you tell the difference?  Neither can the staff when we asked how to differentiate.
Here are some assorted veggies, mushrooms, pig blood and ramen noodles.  The ramen was superb as it stayed quite chewy after being cooked.  The other items were also very fresh.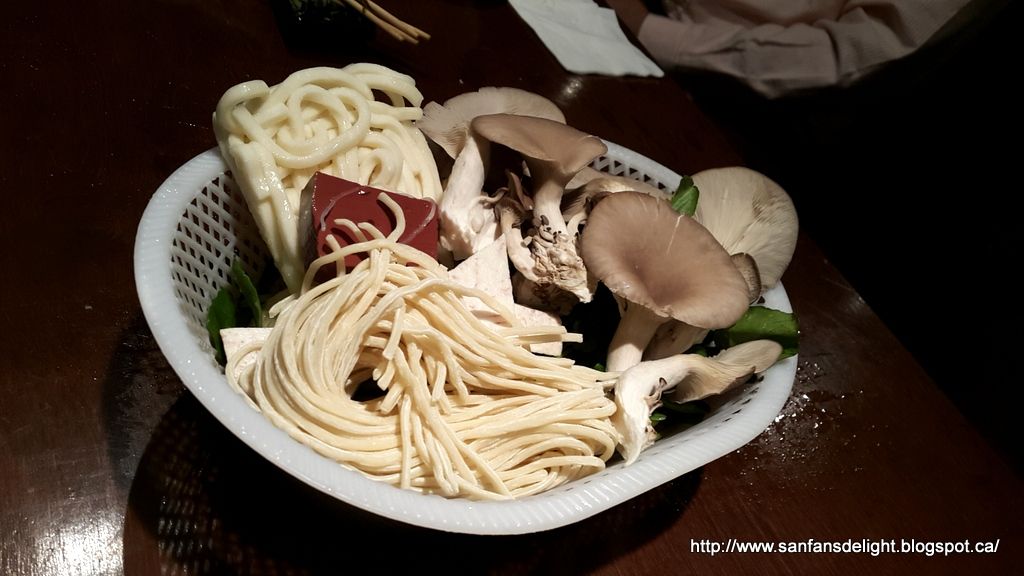 We ordered a lot more than this, but we were unable to grab a pic in time because everyone was so hungry they immediately reached for the food as soon as it arrived. 
The food was better than other AYCE places, but the service from the staff was worse.  One of the waitresses with the short hair always had this mad face.  You can tell she hates her job and because of that, she will hate you for making her busy. She won't acknowledge you at all so you have no idea if she can hear you.  She is fast but she is messy. For example,when bringing a new pot of tea, it dripped all over the table because she was rocking it too much without paying attention.  Thus, avoid this waitress and ask for help from the other 2 older waitresses or the male manager.  They are relatively more friendly.
Overall, the food was very fresh and the selection was nice with both hot pot and Japanese items to choose from.  The food is also presented a lot more beautifully compared to other AYCE in Richmond.  Keep an eye out for the limited items like the chopped scallop and some of the fresh fish.  Be sure to make a reservation.
SFDD gives 3 out of 4 Delights.