CKFC has two locations in the lower mainland. One in North Burnaby and the other here in New Westminster.  It seems we've been back at this strip mall regularly during the past couple of months as our prior visits to Subway and Burger King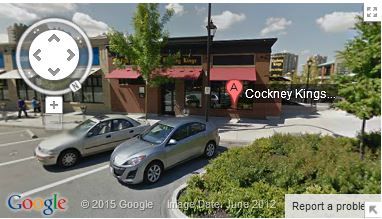 View Larger Map
We visited on a Saturday afternoon.  Only 2 tables were taken up at the time of arrival.  We chose a window seat hoping to get better lighting for pictures.  This place is also known for its all you can eat Pollock & chips which is available Mondays to Wednesdays
I opted for Haddock and Chips.  This was the first time I've had this fish as other places usually just have cod or halibut.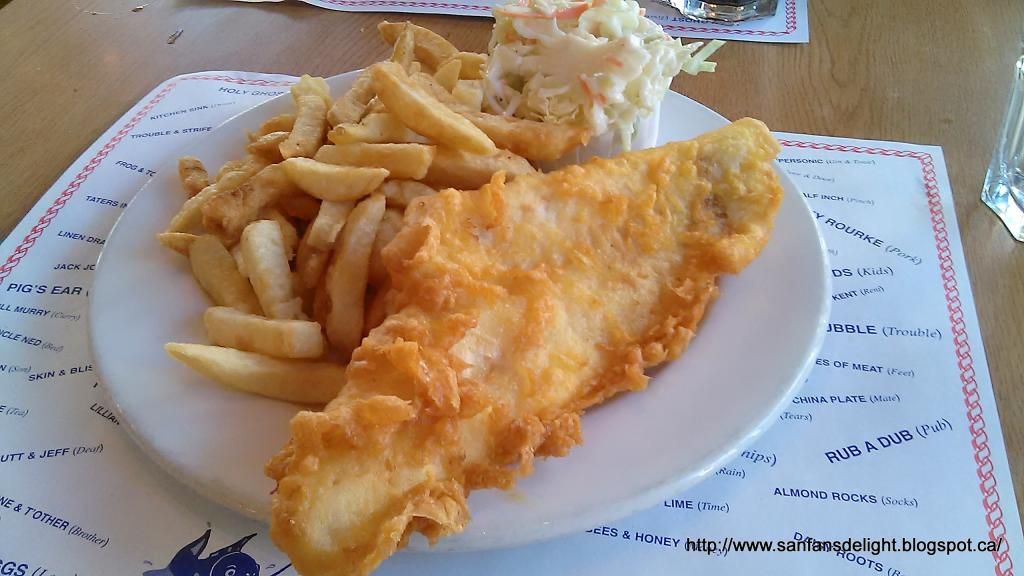 The fish as you can see is quite large.  It had a thing crunchy batter cooked to perfection.  The fish was also very juicy.  The coleslaw was unusual because green onions used that overpowered the flavour.  Next time I will ask if I can get it without the green onion.  Fries were good according to the menu they are home made.
We'd definitely like to come back on a weekday to try out the all you can eat special.
SFDD Gives 4.5 out of 5 Delights.