Long's Noodle House is a tiny hole in the wall Shanghai restaurant in South Vancouver's Main street neighbourhood.
View Larger Map
This place is really small and crowded.  Max seating is about 40 people if you don't mind cozy.  We got our own table as there were 5 of us for dinner tonight. It also helped that we reserved a table a few days ahead. If you are going in with a small party, expect to share your table.
We were able to sample quite a few dishes.  We started with a loaf of fried Shanghai roll.  Unlike Shanghai River, you have to request for the condensed milk if you want a dip.  This was quite soft on the inside.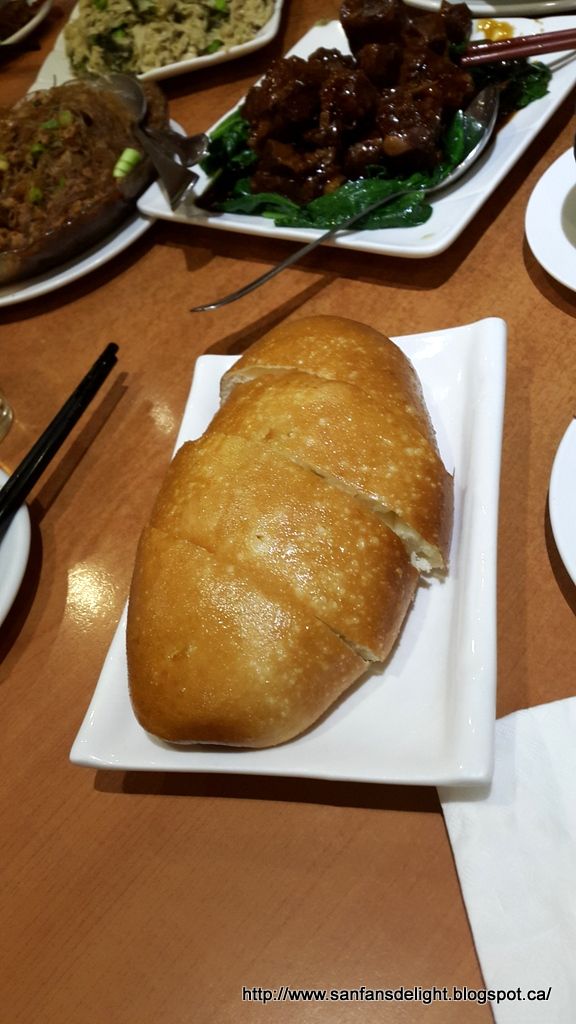 The drunken wine chicken came in 2 cute little bowls filled with the chicken and wine brine.  I believe drunk chicken is usually served cold.  This one was warm I think because of the hot wine soup that was used in the bowl.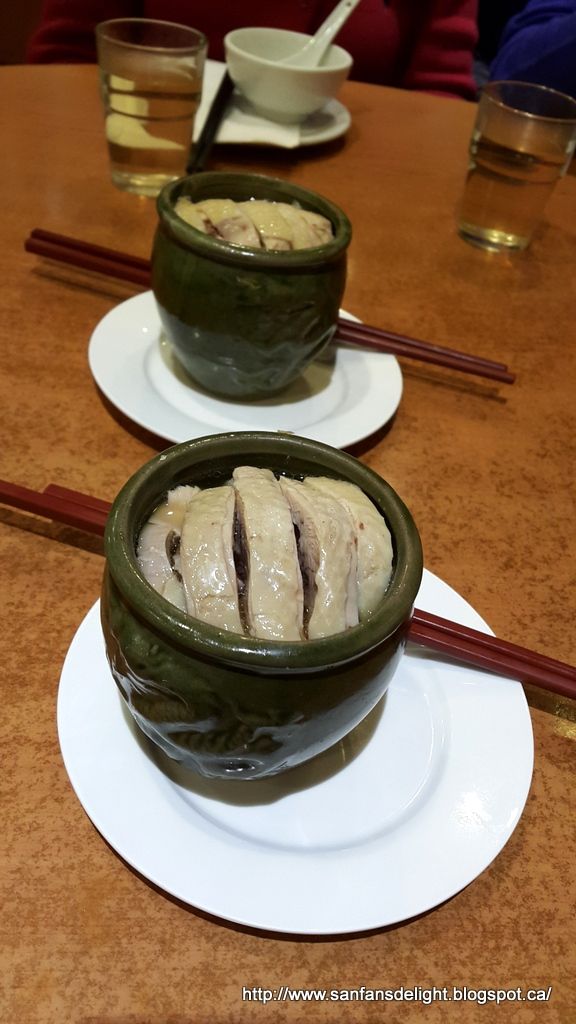 Next is an order of xiao long baos.  The skin was quite soft and did not break easily.  You still have to be careful when picking these up though.  These tasted quite good as long as you are careful not to accidently burn the soup in your mouth.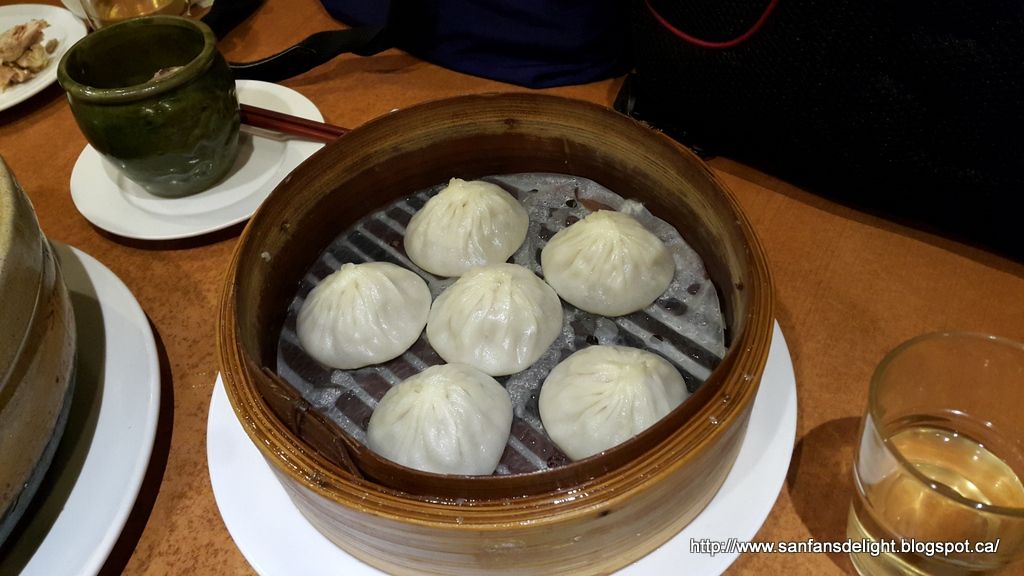 We ordered this giant chicken/wonton soup.  There was a whole chicken inside.  This was so good, not too salty at all. You can tell the flavour is not from MSG.  There were about 10 wontons and when it arrived it was still boiling.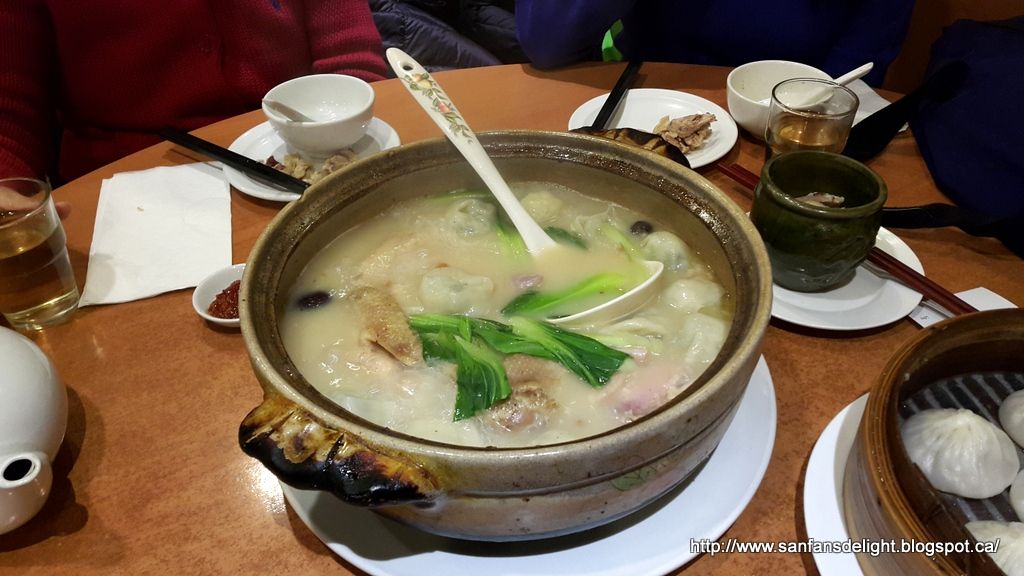 Next is the fried vermicelli.  The owner asked how spicy we would like it and we told her less spicy.  The vermicelli was quite chewy which is our preference.  It was cooked with some ground pork.  It got a bit too saucy on the bottom though but flavor-wise, it was done right and mildly spicy as we requested.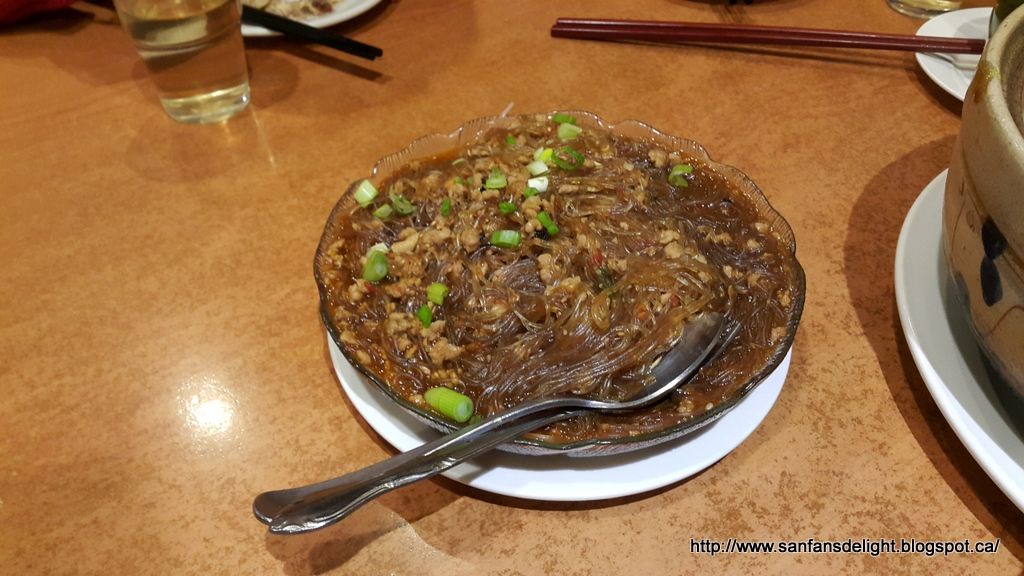 The waitress recommended this special of the day, which is a pork "wuxi" dish.  It was bone-in and quite lean.  The flavour was new to us.  It was kind of like a slightly sweet bean sauce.  It had the right amount of sauce as it was not drenched.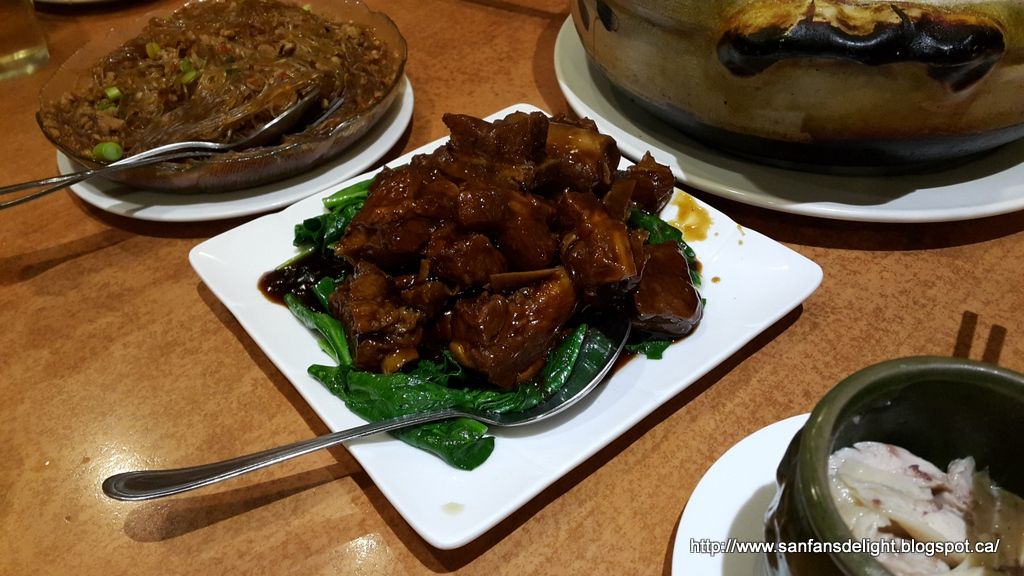 The next is a vegetarian dish with made with bean curd tripe. It was a lot better than the one we had at Shanghai River.  This was not drenched in water.  It was drier and tasted more like a fried noodle dish rather than a soup noodle dish.
For dessert, we shared these glutinous rice flour balls, in a clear wine infused broth.  This was a neat little dish as it also had rice in it.
The restaurant is quite small with just 2 waitresses, one of which is the owner.  The owner was very friendly and talkative even though it was busy that night.  She took time to explain the dishes and specials and I saw her chat up with the other customers too.  She was quite well at speaking Mandarin, Shanghainese, Cantonese and English. 
The service was definitely very fast even for a fully packed restaurant.  We did not have to wait long for our dishes to arrive.  They came within 3 or 4 minutes between each other. If you are going with a big party, be sure to make a reservation ahead of time.  If you are going with a party of 1 or 2, prepare to share a table as that seemed to be the norm.
SFDD Gives 4.5 out of 5 Delights