Well here we have another food court post, hope we didn't turn you away. KFC was giving out this $5 Winter coupon for customers who bought food during the holiday period.  A friend of our's was leaving town and was unable to use it so she gave it to us.  Seeing that it had to be used by mid January, we headed into the Richmond Centre food court to make use of the coupon.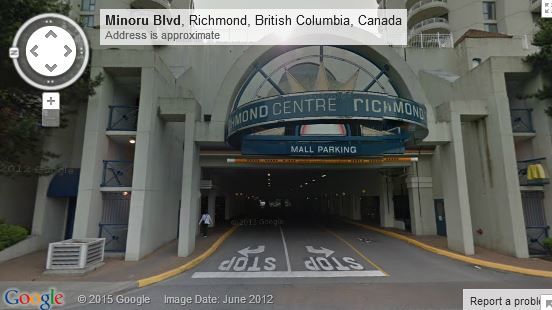 This coupon had to be used towards one of their big box meals.  The lady at the counter was kind enough to explain that it can also be used towards the other combo meals as well. 
After analyzing the menu we decided to share a popcorn chicken combo with a medium fries and soft drink.  Most of the meals are $8-$10 so normally we would not pay that for KFC unless we had a coupon like today.  We prefer Church's chicken if we are craving fried chicken.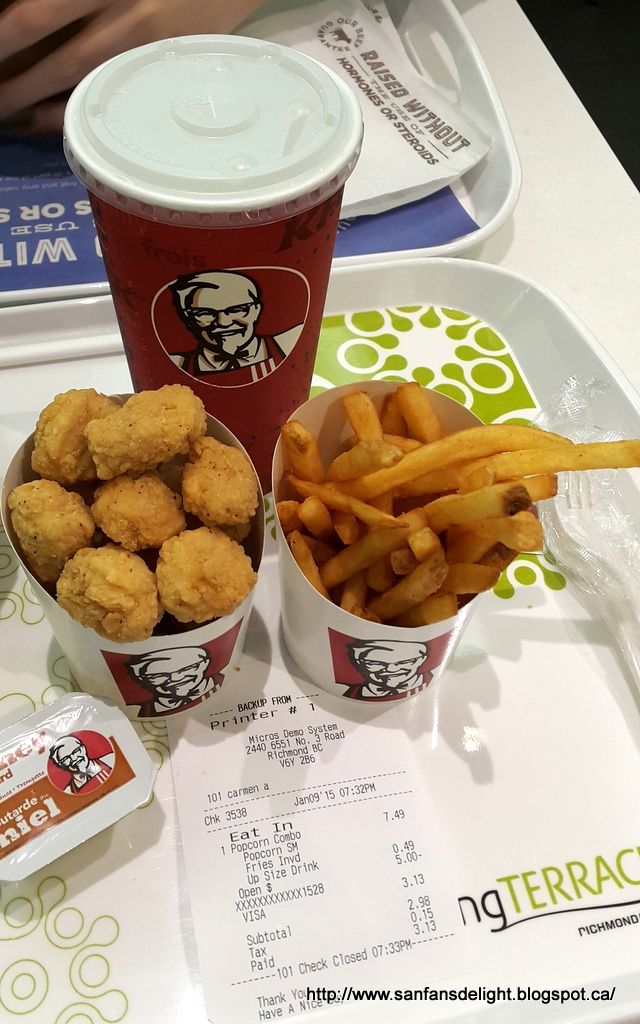 There were around 15 pieces of popcorn chicken. They tasted quite juicy and not overly seasoned.  The fries were normal except a few of them were a bit too soft.  You get a pack of dip for the chicken but you probably need to ask for 2 packs for this size of an order.
KFC is a bit on the pricey side but this combo was done well as it was made to order.  If it weren't for the $5 coupon we'd likely be heading further down the line on the food court.
SFDD gives 2.25 out of 4 Delights.