Gingeri is conveniently located inside the Lansdowne Mall in Richmond.  It is a small cozy restaurant so reservations are recommended if you are going on a weekend for Dim sum.
We got there for a 10:30 reservation on Saturday and it was relatively quiet.
We ordered the stuffed egg plant.  This was crispy with while the egg plant was nice and soft without any bitterness taste from the skin.  These come in 4 large pieces..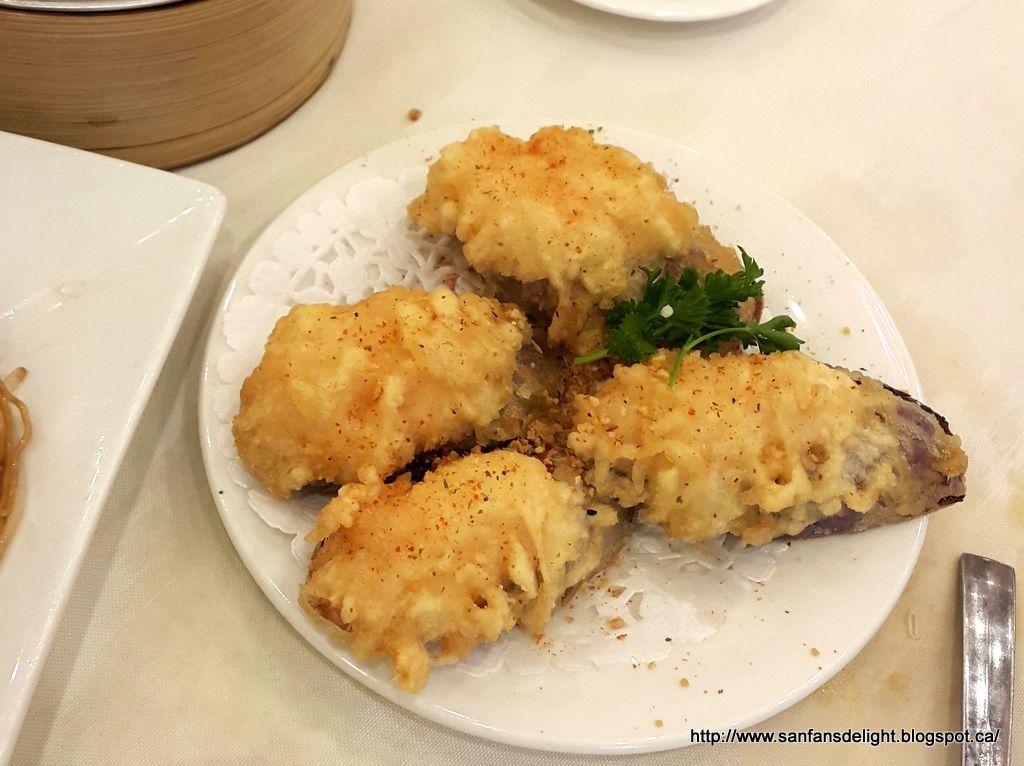 Next is the soy chow mein.  This was just OK.  Did not feel like it came right off the wok.  It is a meatless side dish usually goes with congee.  The green onion could have been sliced into smaller pieces.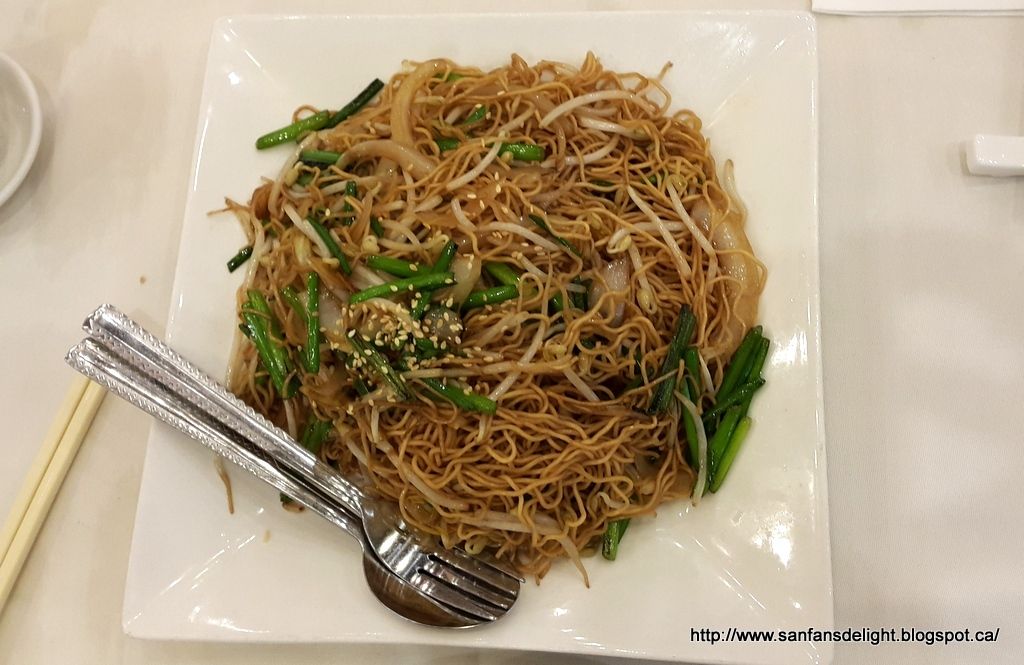 This one is the black sugar dessert cake.  It was spongy and not overly sweet which was good.
The rice roll donut came next and was rather a small dish compared to other places.  It came with the soy, sweet bean and sesame paste.
Next is the onion pancake.  It looked nice but was soggy on the bottom.  It was therefore not good at all because the sogginess made it feel like it was undercooked..  It is topped with fried garlic which was the only good part about the dish.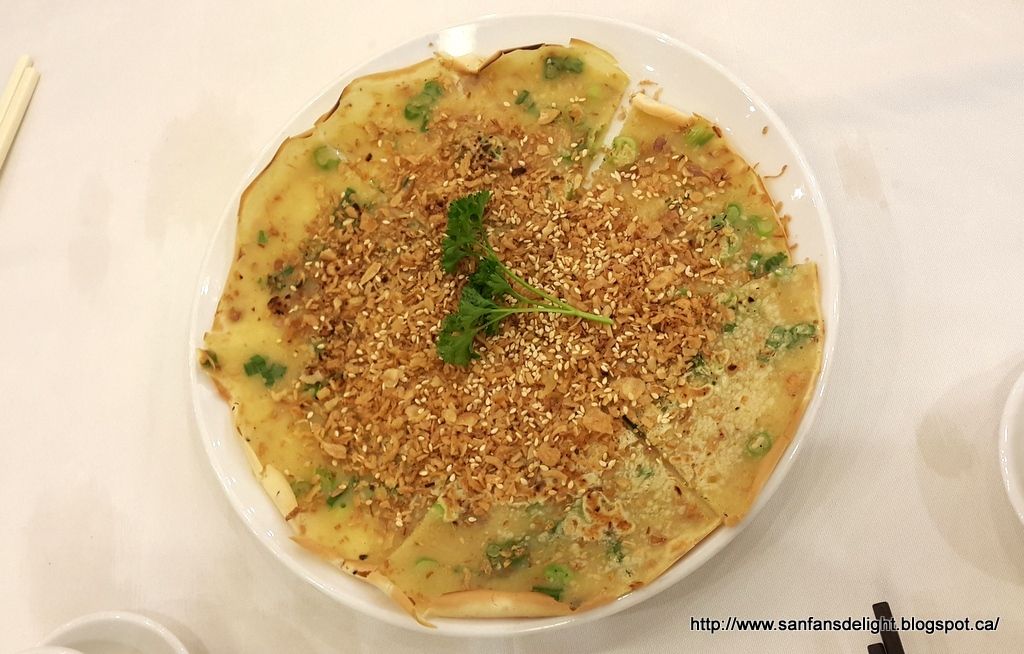 Pork Siu Mai was next and was pretty standard.  As you can see hey don't have a consistent shape.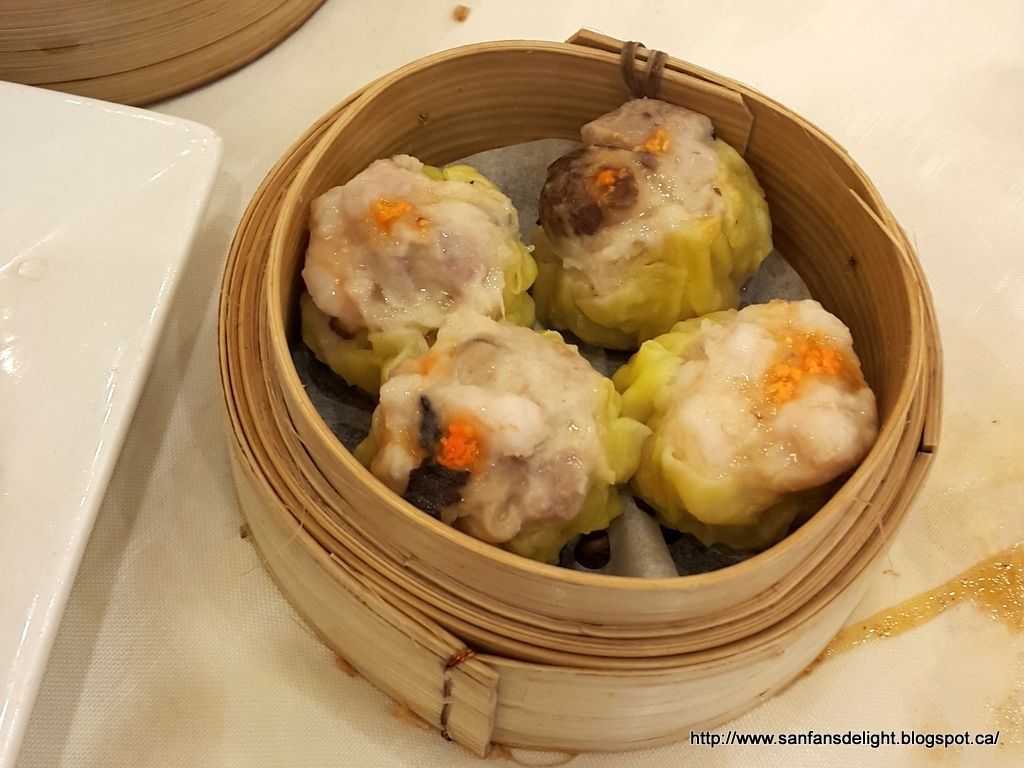 Parking is convenient here but the food quality is not good enough for the higher price you need to pay at this restaurant.
SFDD gives 2 out of 4 Delights.