LA Grill is known for inexpensive eats.  Most of the dishes on the menu are below $10.  We had an even better deal this time around because of a Groupon promotion.  We bought the 2 can dine voucher at a discounted price.  The Groupon can only be used between Monday and Thursday.  We got in Thursday evening during prime time and it was already packed.  We had to wait about 10 minutes for a table.
The 2 can dine gets you 2 clam chowder soups.  The soup was a nice portion.  Not a whole lot of clams but it tasted quite good.
For the salad, we chose 2 chicken Caesars.  The chicken breast was grilled and quite tender.  The Caesar dressing could have used a bit more garlic.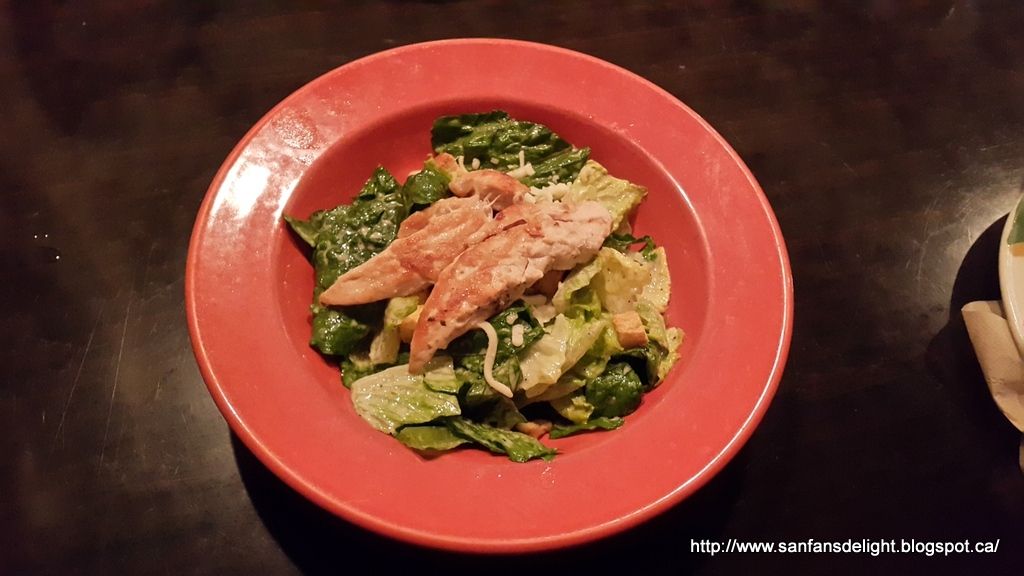 We got the steak and prawn cooked to medium. It comes with rice, garlic bread and tomatoes.  The steak was about 6 oz and was tender enough not overly seasoned.
For the second main, we got the chicken and prawns.  It was a Greek souvlaki with pita, rice and potatoes.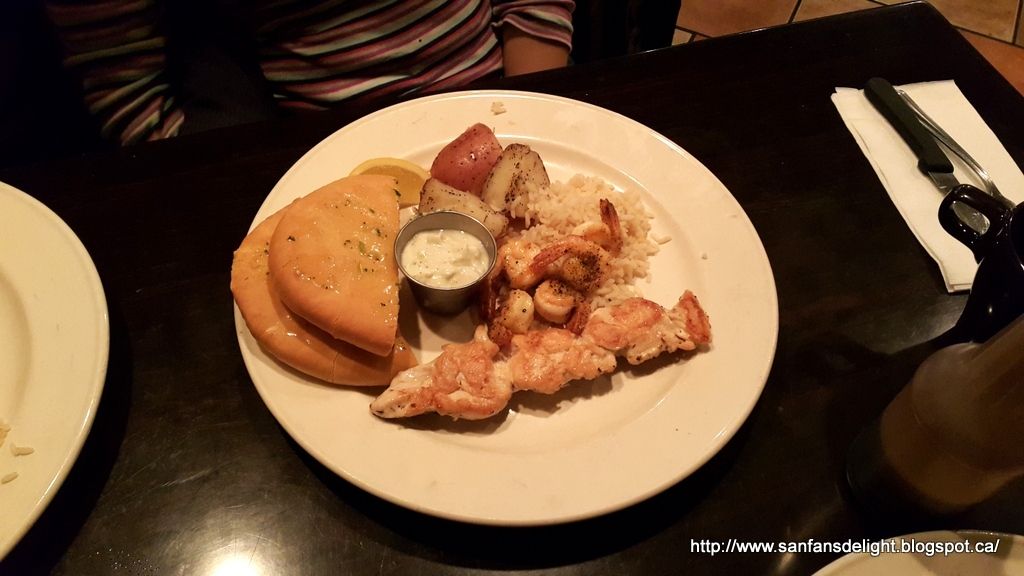 For our 3rd dish we ordered the chicken souvlaki from the menu.  It was a special price if you ordered a drink so we paired it up with a Sleeman's honey lager.  As you can see it is a bigger portion compared to the Groupon deal.  It comes with pita, potatoes and a side of Caesar.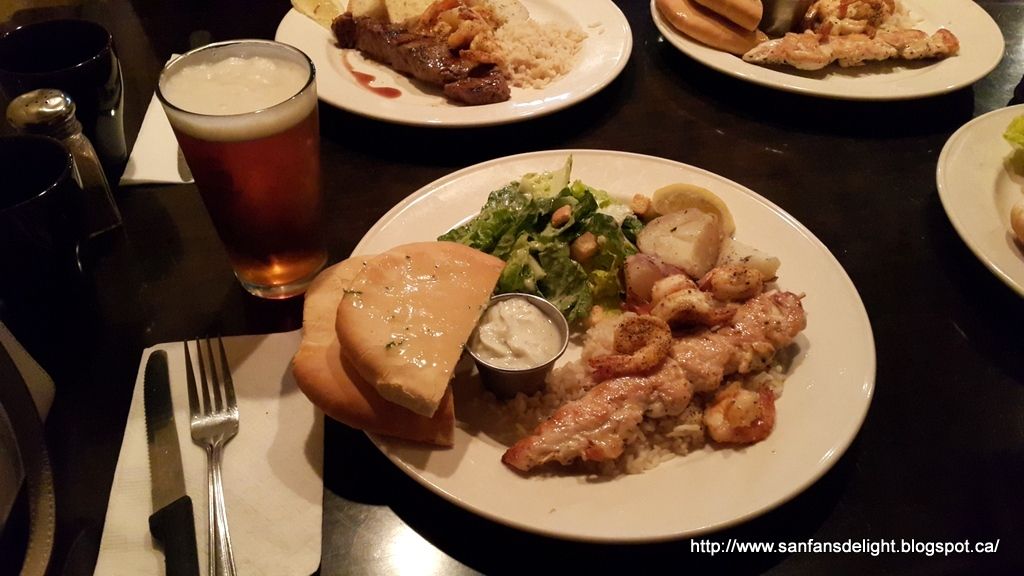 The service was very good the waitresses were very polite and attentive.  We did not have to wait long for the food to arrive.  We've been here numerous time and it is always busy.  Don't let the inexpensive prices fool you because quality and service is not sacrificed.
For this Groupon deal, SFDD gives 3.5 out of 4 Delights.