There are a couple of restaurants along Hastings just between Victoria and Nanaimo that has been coming and going in terms of ownership over the years.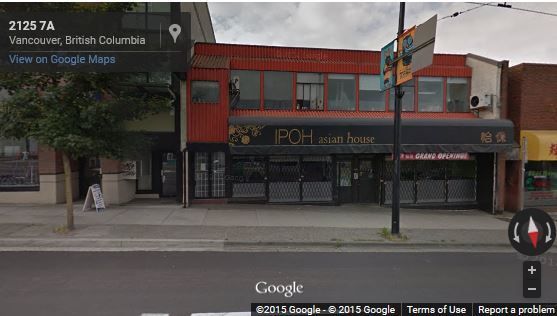 IPOH converted from Hong Kong style food to Chinese food to now Asian - Malay style food.  The previous changes did not include any renos so it always seemed to look the same inside.  The owners of IPOH however appear to have done a rather significant makeover making it a bit more modern.
We went at about 11:00am on Sunday morning just after it opened for the lunch so there were plenty of tables available.  There lunch menu was focussed on Malay-Singapore style Asian food.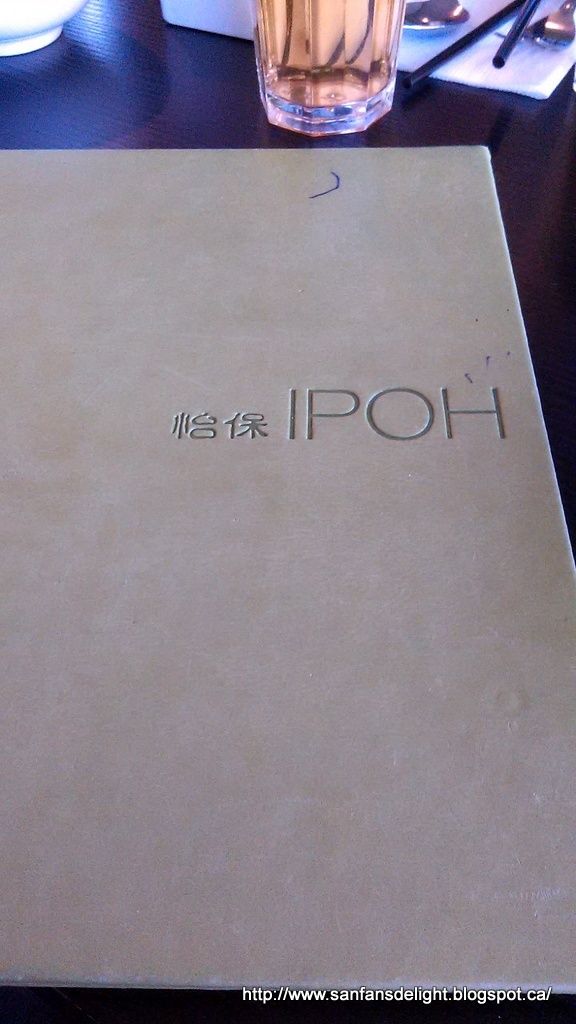 The first thing I noticed was that the pricing was rather inexpensive when compared to places like Thai House or Tropika.  There was quite a bit to choose from including a lunch special section where a drink was included.  Usually the lunch specials are smaller, so when I ordered, I specifically pointed to the regular priced section thinking we would get a bigger portion to share amongst the three of us.  The waitress told us it is the same size as the special price so that is what we ordered from.
We wanted to start with the special appetizer platter.  There is a special where you can choose 3 appetizer items from the list to make your platter.  We chose the beef and chicken kebab, chicken wings and Malay pancake.  Unfortunately, the appetizer came last.  In fact it came quite late in the game when we were already halfway through our main dishes.
Anyhow, this was a good value platter.  The Chicken and beef however was a bit too bland. The chicken wings were juicy and was also a bit on the bland side but was passable.  If there was more flavour in the curry sauce then that would have made up for it but it was also bland as well without much spicy curry kick as one would expect.
The Pad Thai came first and was a reasonable size for the price.
This had the right amount of sweet/sour/spicyness to it.  The noodle component was also well prepared and was not mushy despite the amount of sauce it was made with.
Next came the Thai fried rice.  It had a variety of items inside including shrimp, chicken, cucumber and veggies.  This would have been better if it had more spicyness to it.  Overall it was OK as it was fresh off the wok and the rice had the right texture to it.
The drinks were typical and nothing special so we won't write anything about it.  I would have preferred to opt out on the drink to get a bigger portion but that was not available as an option. 
Overall, the service was good and the food came fast.  My only gripe was the appetizers coming last and the blandness of the meat and curry sauce on the appetizer platter.  Prices are very good for what you get.
In the evening they have Chinese style dinner so we will blog about that later as we had a chance to try that too.
SFDD gives 3.25 out of 4 Delights.