Applebee's can be found almost anywhere along the I5 if heading down south and you need an inexpensive bite to eat. This Applebee's location is a short drive away from the Tulalip outlets in Marysville. 
We dropped in for lunch before doing or shopping on a Sunday afternoon. We usually like to order from their ongoing special menu that is 2 for $20 or 2 for $25 which is a great deal.  You get a appetizer to share and choose two main courses from a nice selection of specials for the season. 
This time we ordered the boneless buffalo chicken to start.  We selected ranch dip to to with the chicken.  These were were juicy and flavourful white meat pieces fried and tossed with the sauce.  It was a good size enough for 2 to share.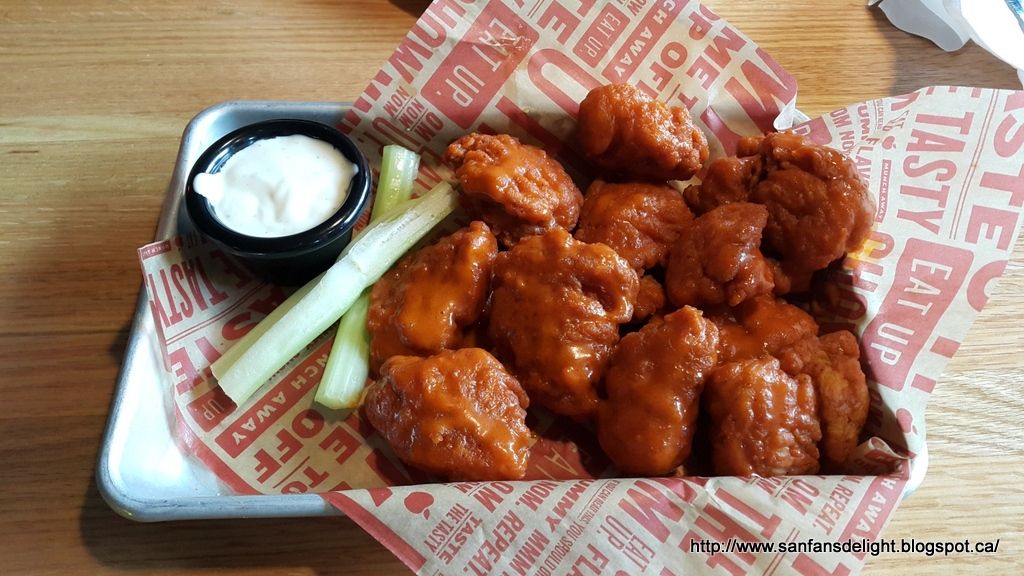 The first main we got was the American Standard burger.  It has a big juicy piece of beef cooked well done as requested.  Be sure to ask for lettuce, tomato and onions otherwise it only comes with the beef and cheese.  The bun was toasted hot, crispy on the outside and soft in the inside.  Even though we asked for well done, they were careful not to char and burn the beef.  The fries were made fresh as we can see from the golden colour and being soft underneath.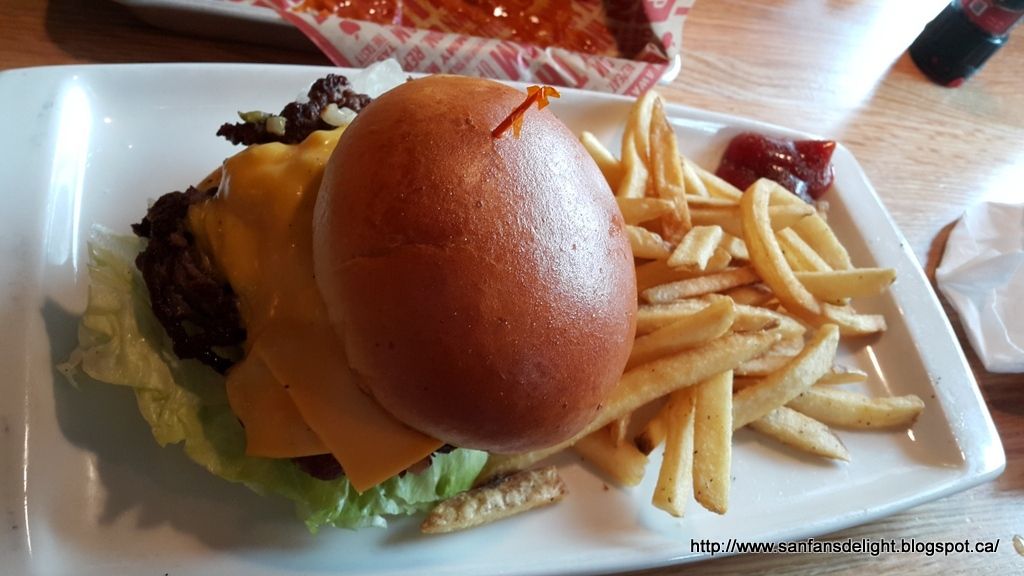 The 2nd main was the Fiesta Lime Chicken.  The chicken was grilled with a huge serving of Jack cheddar melted on top which was still bubbling when it arrived.  It was served on top of shredded tortilla strips.  The chicken breast was quite a large piece and the taste had a nice kick to it with the tangy taste of the lime juice.  It came with a side of rice which had a similar tangy taste with the right firmness to each grain.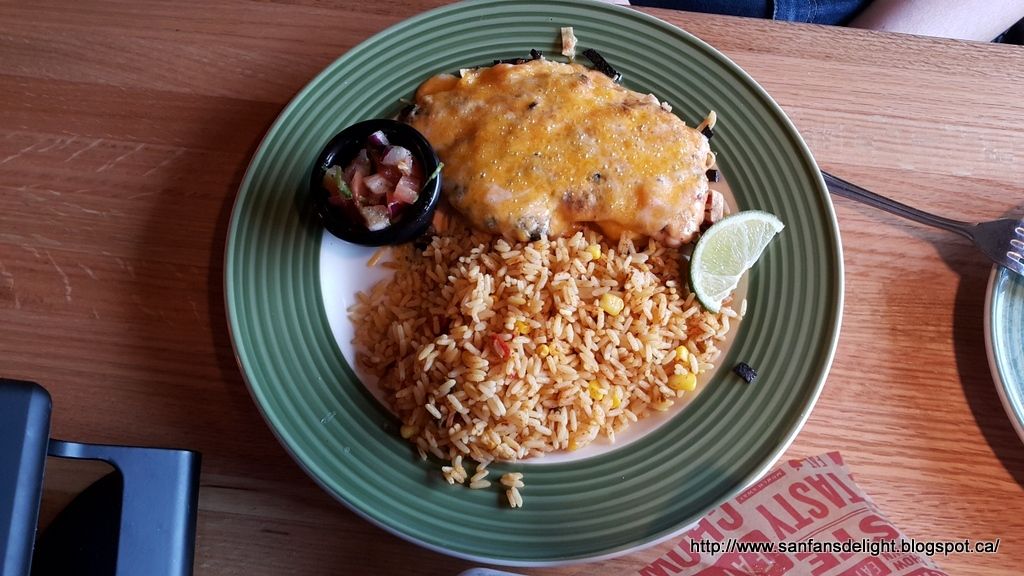 Service was friendly and we didn't have to wait long for the food.  We finished up within an hour and headed out to do our outlet shopping.
SFDD gives 3.5 out of 5 Delights.