Bubble Cafe is a chain of noodle restaurants across the lower mainland. The newest location is located in the Lansdowne Mall food court. They took over a corner unit and we've noticed they brought a lot of new foot traffic to the usually quiet food court.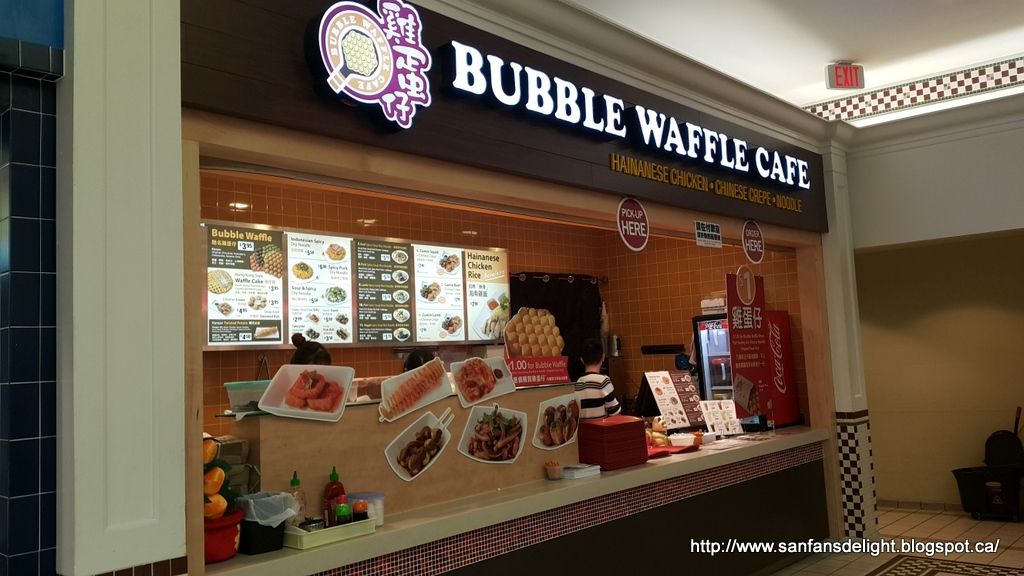 Their popular menu item is the combo noodle with 2 items for around $6. Before ordering at the till, you can pick up one of their menus at the counter and check off items you want. Pencils are provided. There is a wide selection of soups ranging from plain to spicy. There are also lots of different meats and veggie toppings that you can choose.
Drinks are the typical Hong Kong style, hot or cold that you can choose to add to the combo. We picked Iced Lemon tea. The lemon tea was a bit sweet for our taste, but I guess next time we'll have to remember to ask for half sweet.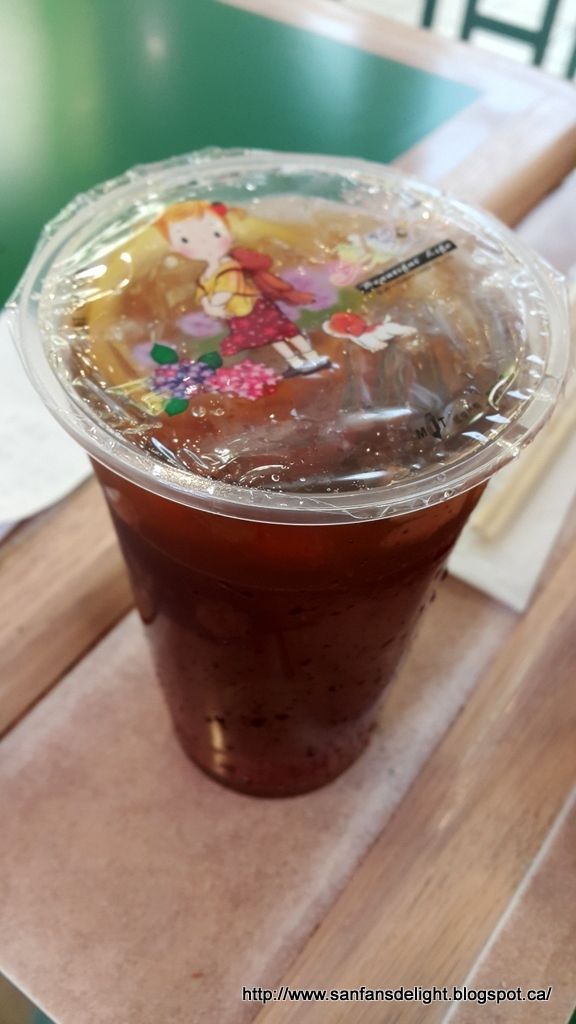 We didn't have to wait very long for our orders. We added $2 to get the bubble waffle with our meal.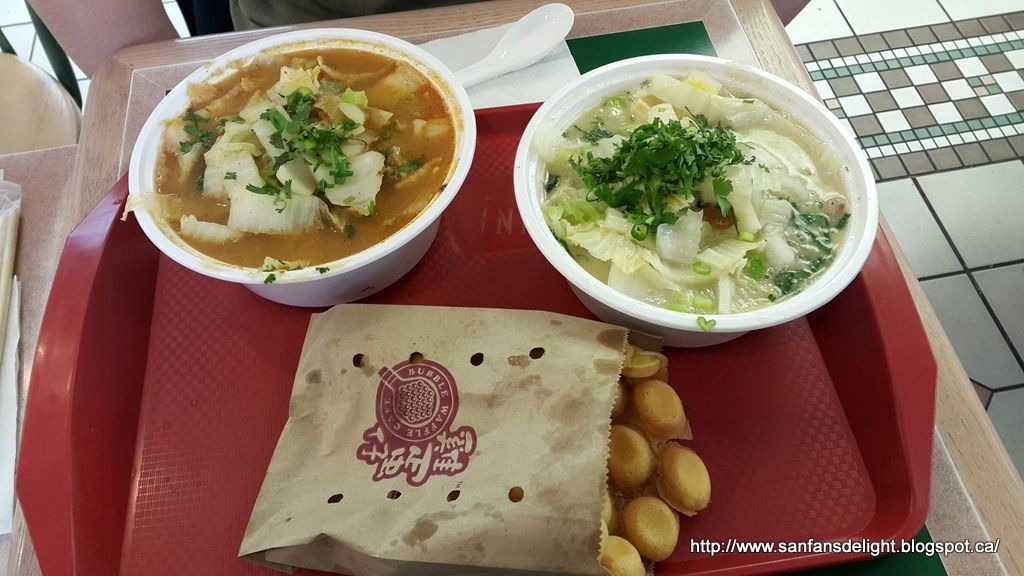 On the left is the satay soup with Oil noodle. The right was the parsley egg soup with rice noodle. The noodles were made al dente so it was good. The soup base for both came with lots of shredded Chinese cabbage and onions so it filled the bowl right to the top while the soup was not overly salty nor overly MSG'd.
The bubble waffle was slightly crispy on the outside and soft on the inside as it should be.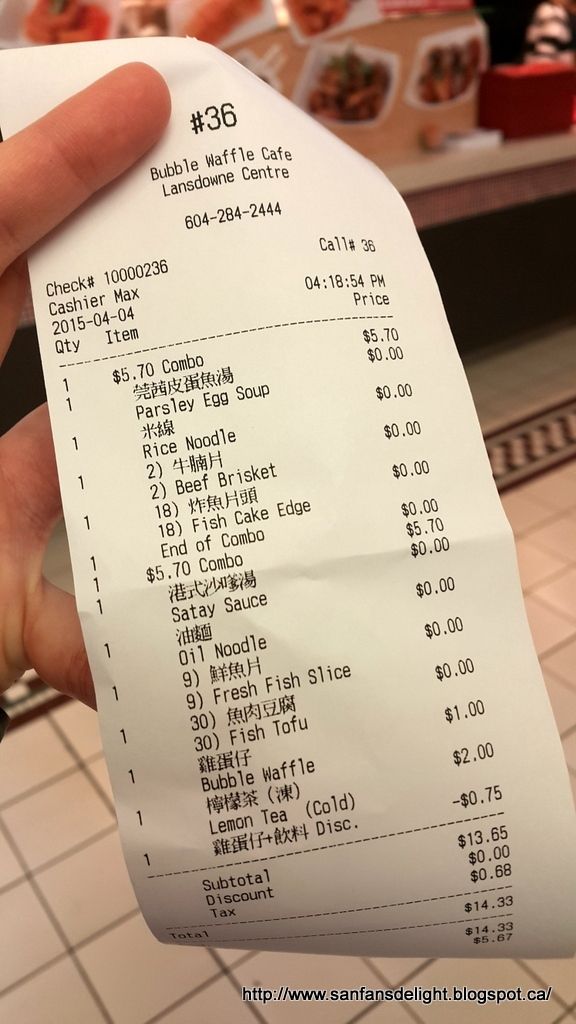 Lansdowne Mall is a nice location since the parking lot is not jammed pack all the time. This place was rather the busier of the other food court restaurants. They do have lots of people working in the kitchen and on the front line so things move efficiently.
The prices here are quite a good value compared to its neighbours where $8-$10 is the norm.
SFDD gives 3.25 out of 4 Delights.