Le Pho is a Vietnamese restaurant located at the corner of Hastings and Kamloops.  It is run by a friendly family.  We had a party of 7 and was able to get a big table to fit all of us.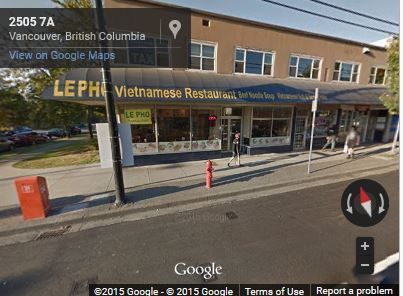 They've got a wide selection of Vietnam noodles, including Viet Subs and even bubble tea too.
We started with the shrimp salad roll.  It was well balanced with 4 pieces of big shrimp in each roll and came with the peanut dipping sauce.   The veggies inside were quite fresh and refreshing.  Although I enjoy the crunch of a deep fried spring roll, this was a nice appetizer to start things off if you don't want to feel full from the oil.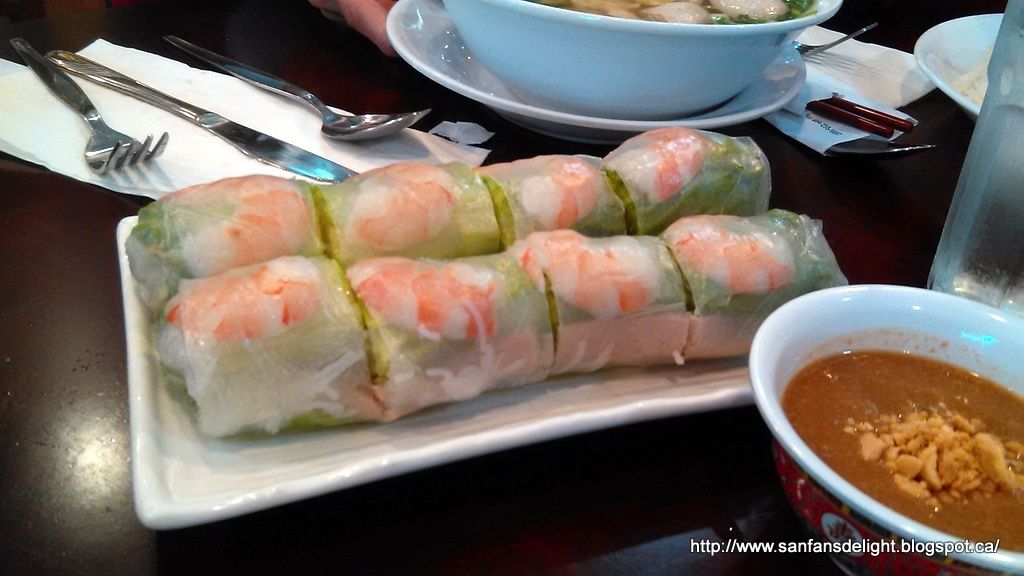 This is the chicken meat ball noodle soup.  It was a good portion.
This is the BBQ pork chop with egg on rice.  The pork was tender and it came with 2 sunny side eggs and a bit of salad on the side.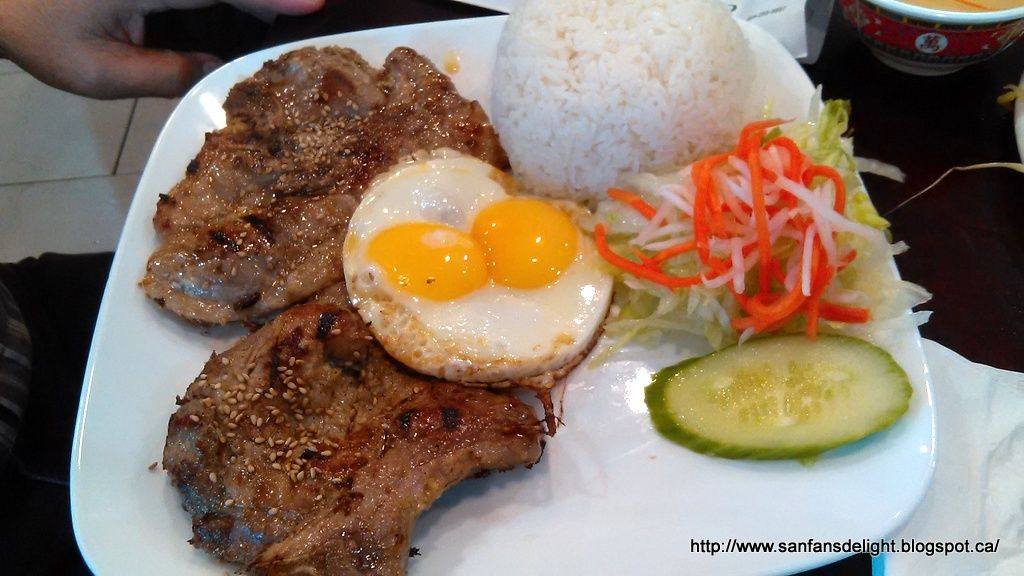 This one is a large sized rare beef noodle soup.  It was noticeably larger than their small size so we were happy to see that.  I was told the soup was flavourful and not too salty.
I usually prefer the dry noodles, so I went with the lemongrass chicken with spring roll on vermicelli.  It came with a sweet fish sauce, i usually pour all of it into my bowl since the vermicelli is unflavoured by itself.   The chicken was a rather large piece of dark thigh meat.  It was not too oily.  The spring roll was a bit skinny though. However, it had the wrapping that I liked.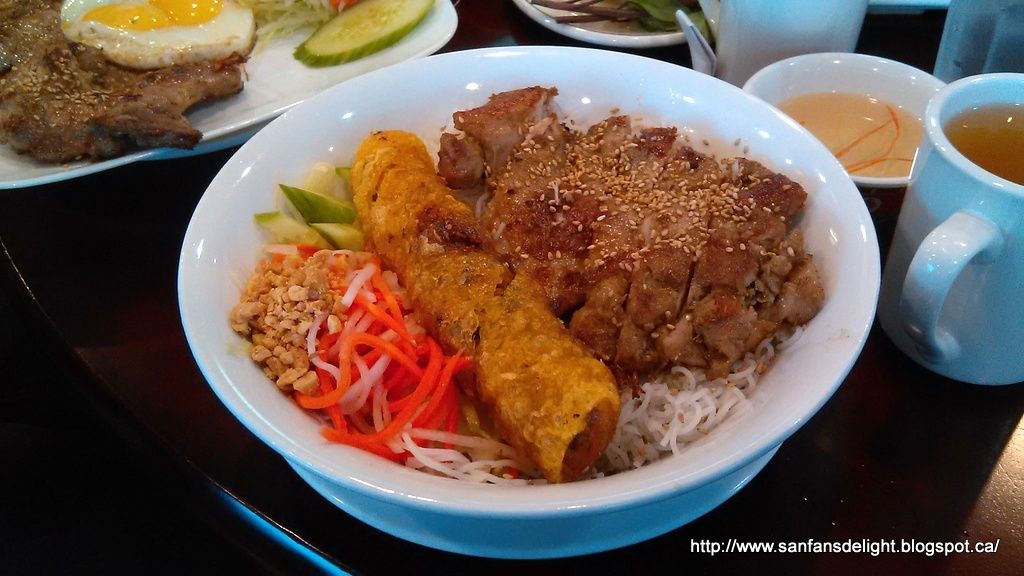 This is the shrimp curry.  It's the first time I've seen Viet curry.  Comments about the curry was that it was rather watery and not as thick as other types of curies. It was also not that spicy.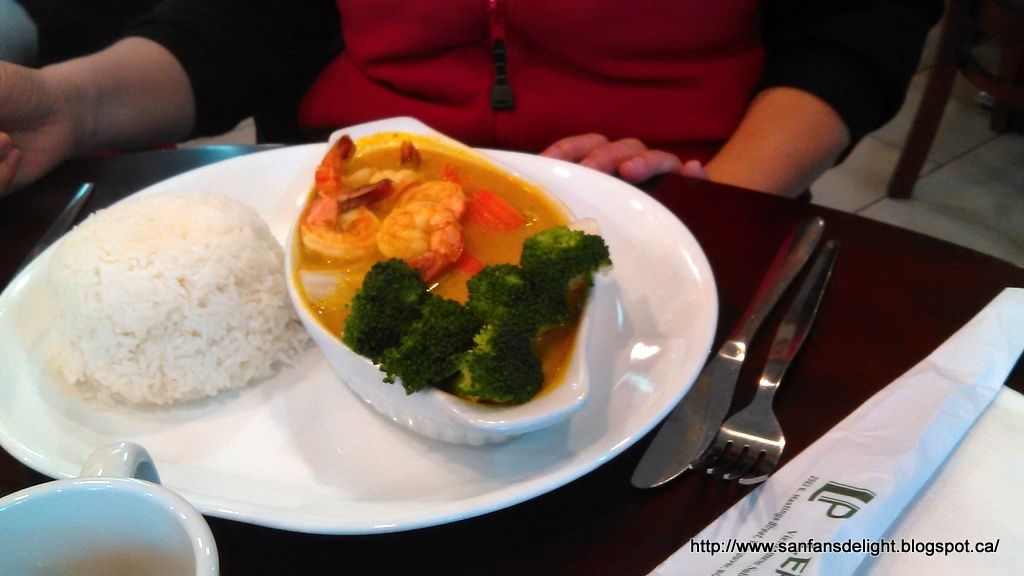 The restaurant was not that busy for a Wednesday evening, but we saw regulars coming in to get take out.  There is plenty of street parking available or you can park in the large lot behind London Drugs.
Overall the service was quite friendly.  The food was quite standard compared to other places we tried, so there was nothing that really stood out with regards to the dishes.
SFDD gives 2.75 out of 4 Delights.