We took visiting family to Fisherman's Terrace for dim sum Saturday morning.  This place is located on the top floor of Aberdeen Mall in Richmond so parking will be hectic if you don't go early.  Luckily, our reservation was at 10:30am, so the dreaded parking lot was still mostly empty when we arrived.
We've been here many times previously in the last 10 years or so and one thing we noticed is that it seems there is no staff turnover.  It is the same people working here so they must be very happy.  This is demonstrated by the quick and efficient service of the staff.
There is  mandatory charge of  $1 per head for tea if that concerns you.  We ordered quite a bit as you can see below.
Shrimp Dumplings: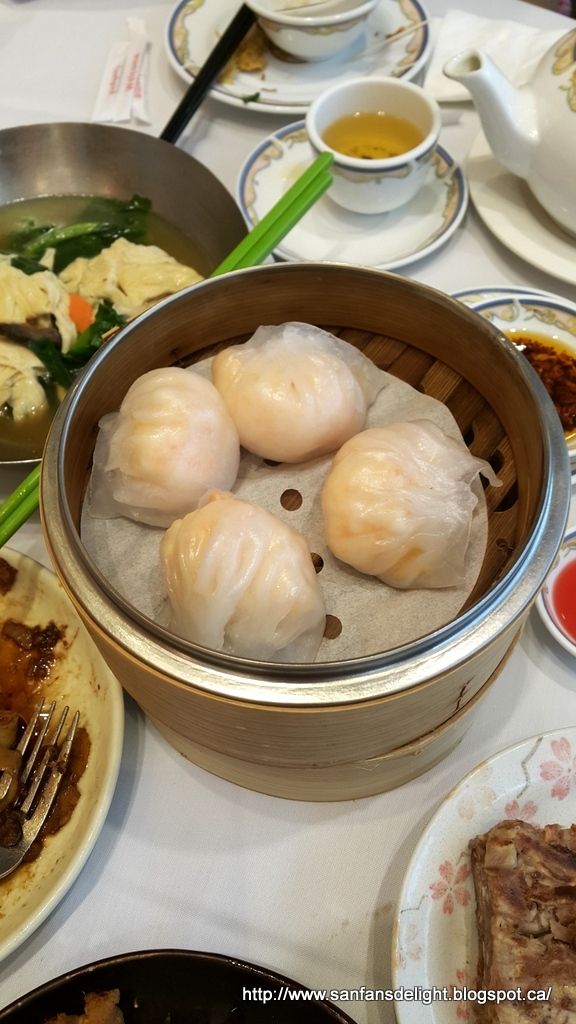 Braised Duck feet: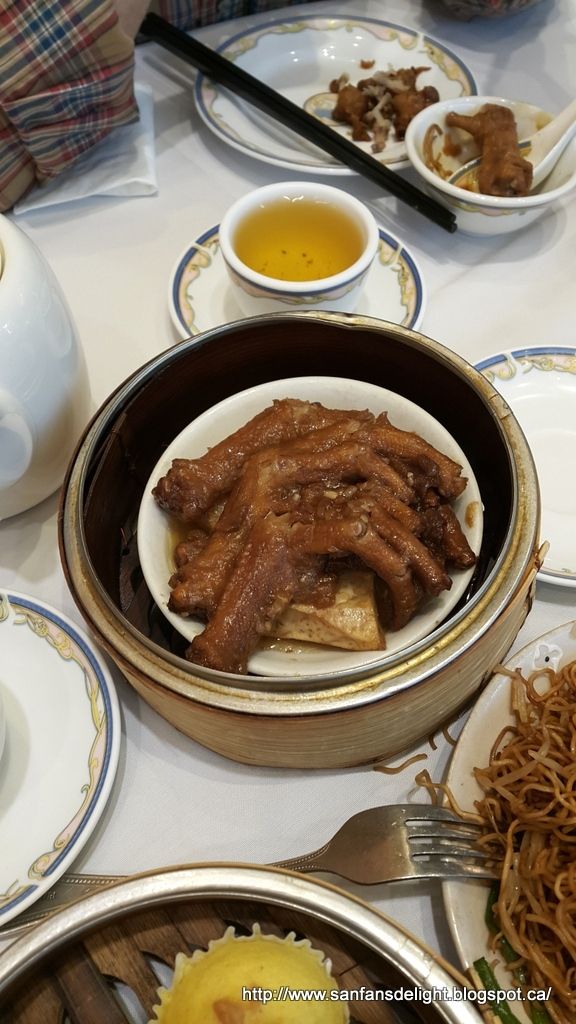 Pork and Vegetable bun: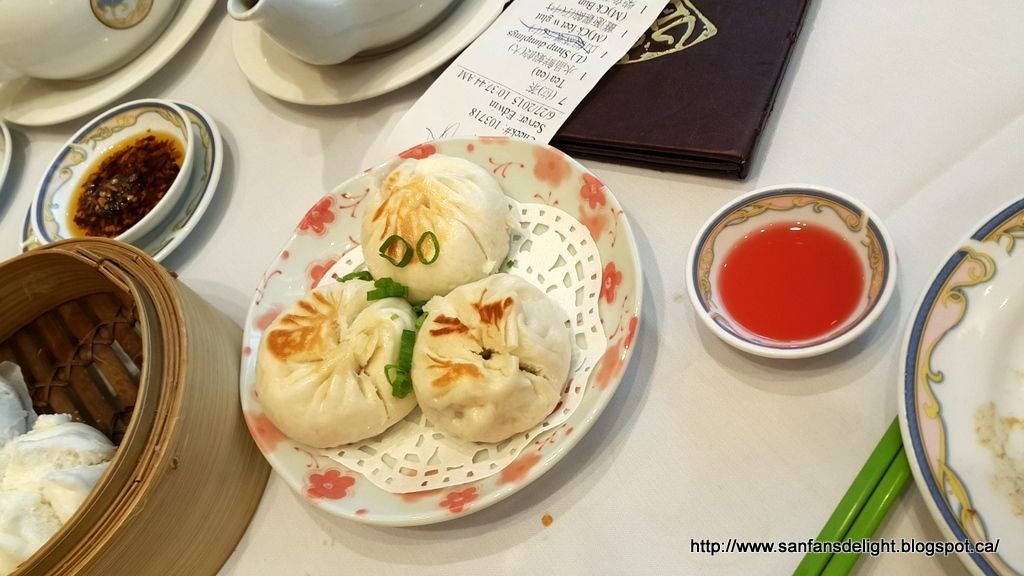 Chicken Feet:
Chicken Buns:
Steamed Mini Sponge Cakes:  It tastes like the mini version of a Malay cake.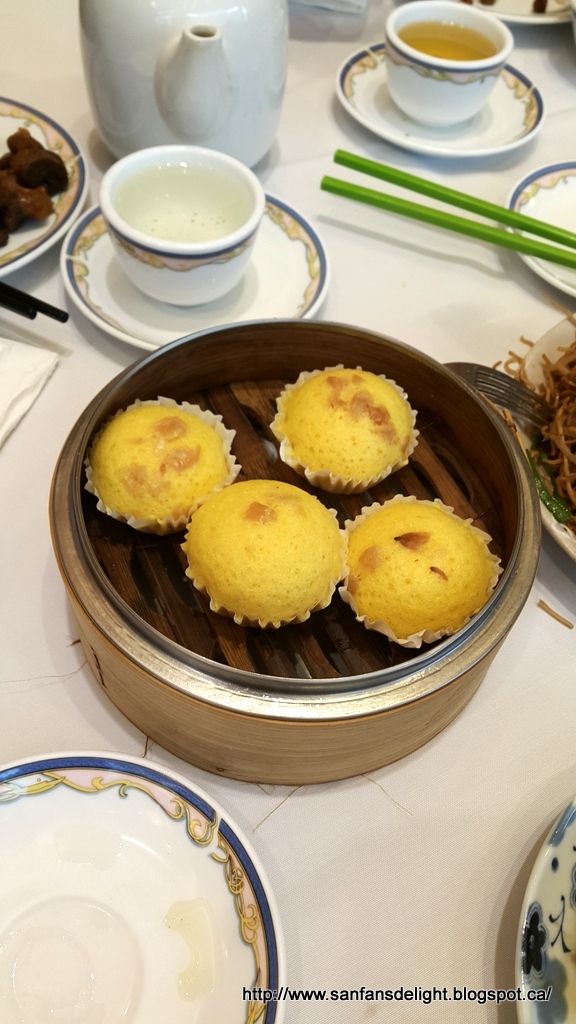 Fried Chicken Knees:  These are hard to find at other dim sum places.  For those of you who have not tried, it is a chewy treat.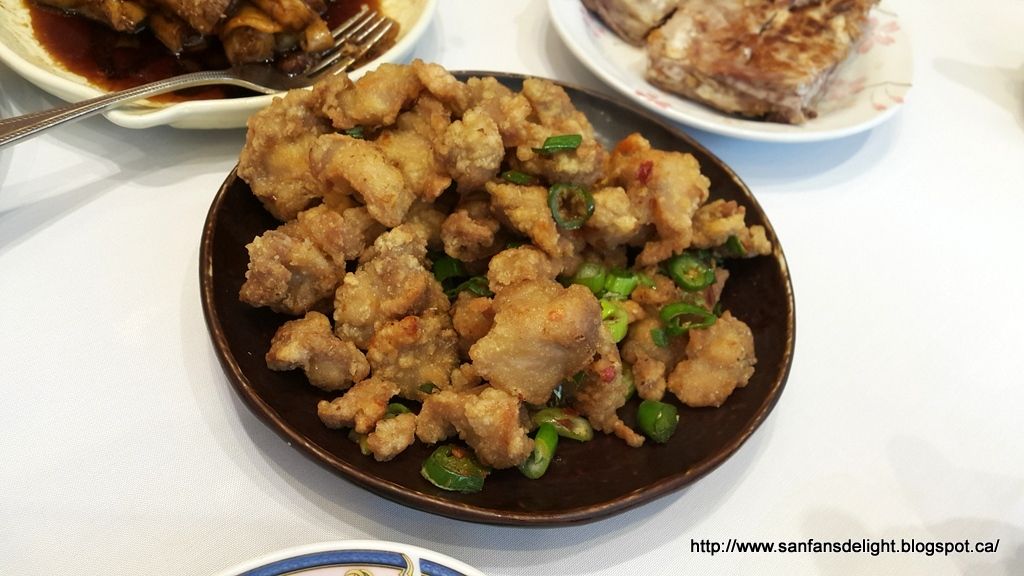 Shredded Taro Cake (Pan Fried):  It had lots of shredded taro inside. This one is usually dryer than the daikon version.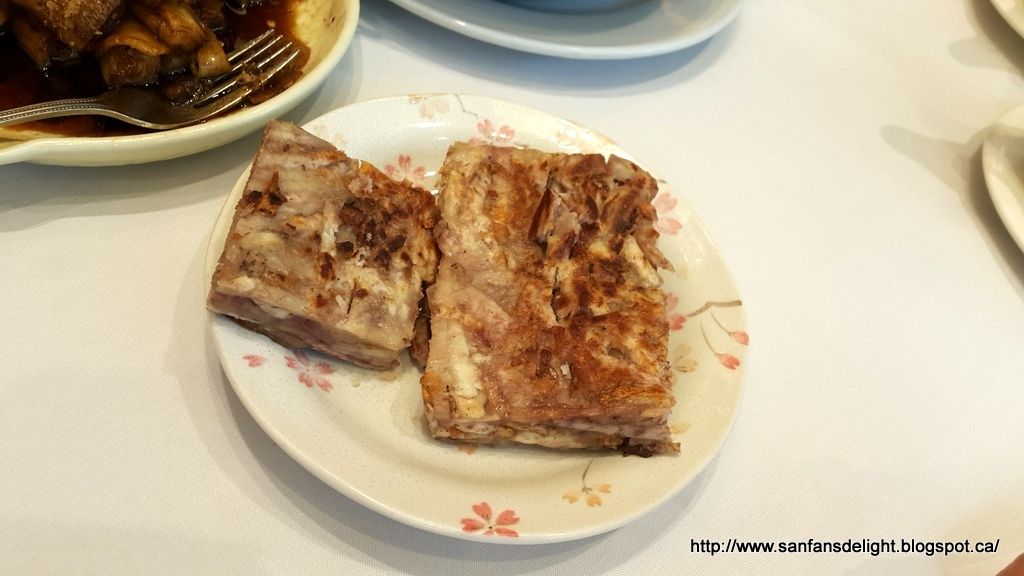 Stuffed Egg Plant:  It is stuffed with a minced fish filling.  The egg plant was fully cooked and soft as it should be.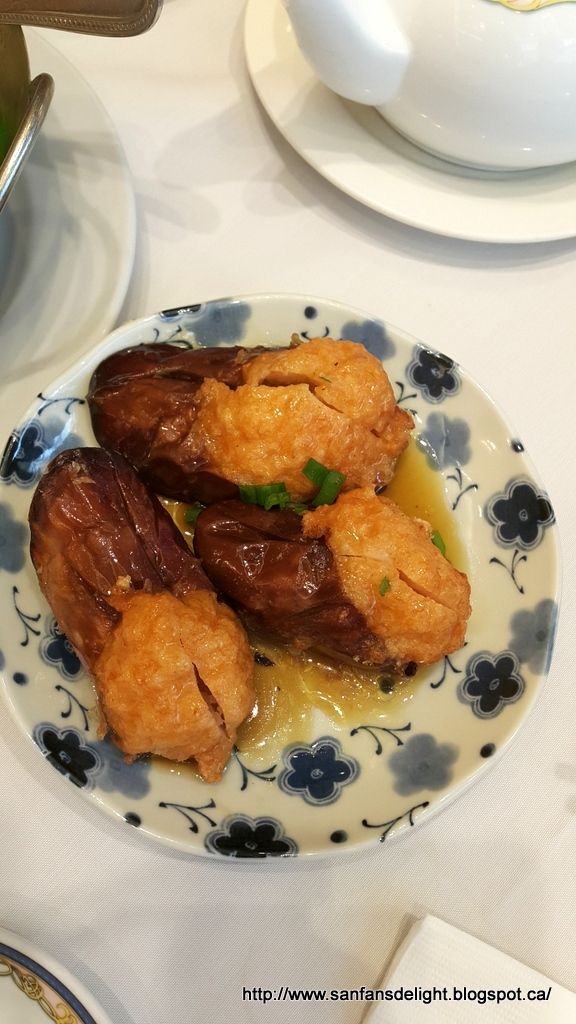 Pork Feet with Ginger/Vinegar: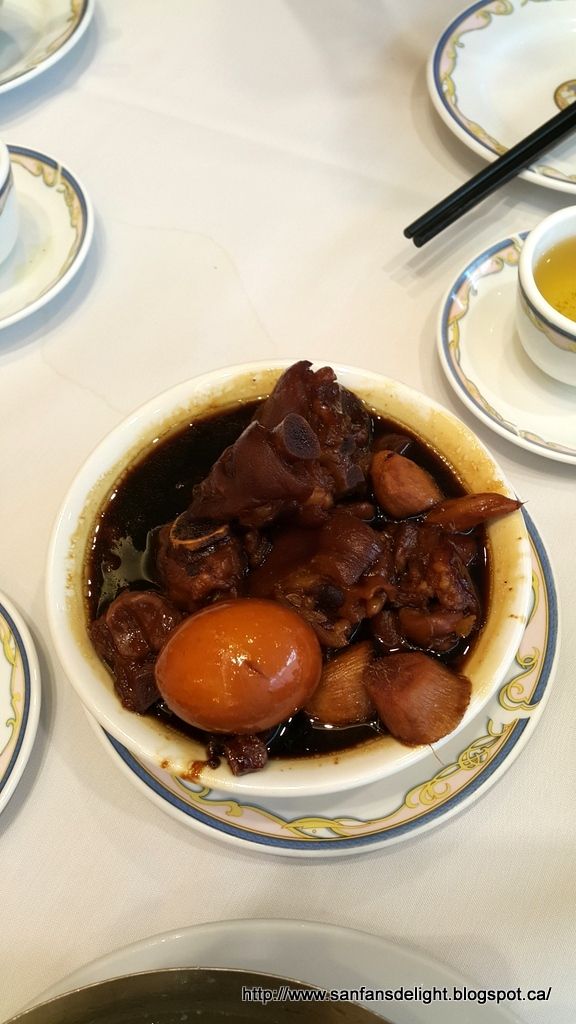 Pea Tips with Tofu Skin:  This is a vegetarian dish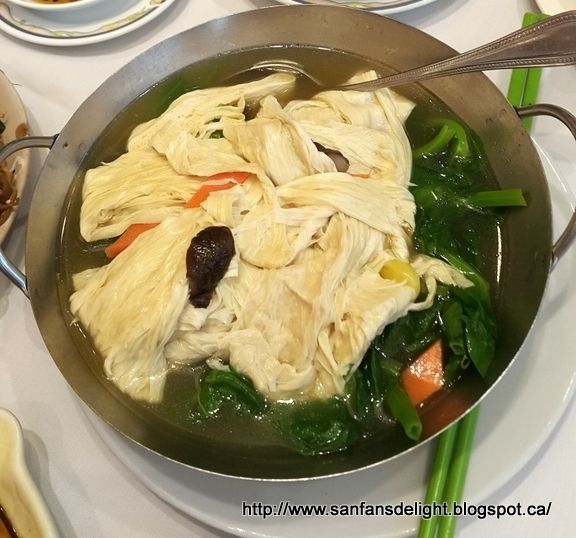 We also ordered the Chai Fish/Peanut congee.  It was well prepared as the congee was not too thick, nor too watery.  It comes with pieces of pork bone to show where the flavour comes from.
Overall, the service is really good and you don't have to wait long for your food to come out.  The food is very fresh like it is made to order.  For this reason, we prefer ordering from a menu rather than the old style dim sum carts circling around the restaurants.
Just be aware that if you come at peak time, you will have a headache in the Aberdeen parking lot.  It gets really busy as the Aberdeen food court is very popular too so you will be competing for parking space.  There is plenty of parking, but for some reason, drivers like to hold their positions and wait for a spot rather than circling up to a higher level where there is plenty.
SFDD gives 3.25 out of 4 Delights.