We were looking for a place to hang out in the evening after struggling with 30 degree Summer heat.  We headed out to East Vancouver after reading about the good donuts served here at 49th Parallel. 
This is a very spacious coffee shop along the corner of Main and 13th.  It has a big patio too.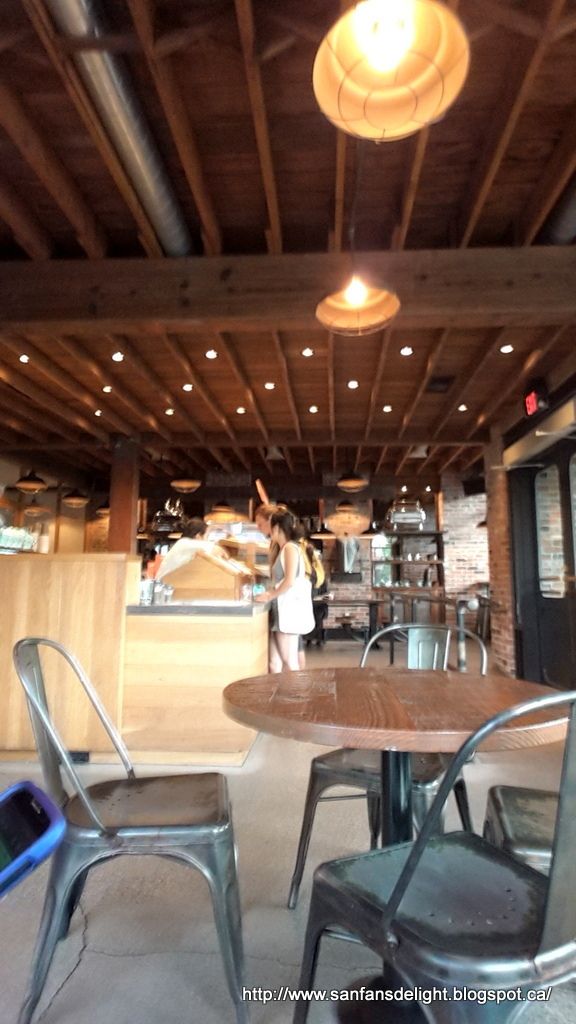 The entrance is very welcoming where you will see their selection of donuts as soon as you walk through the door. 
Since it was after 8pm, their selection was limited.  First thing we noticed was that their donuts were quite larger than the ones you find at Tim's.  I'd say about 30% larger.  We wanted to try their pistachio donut but it was not available.  Instead we went for the matcha donut: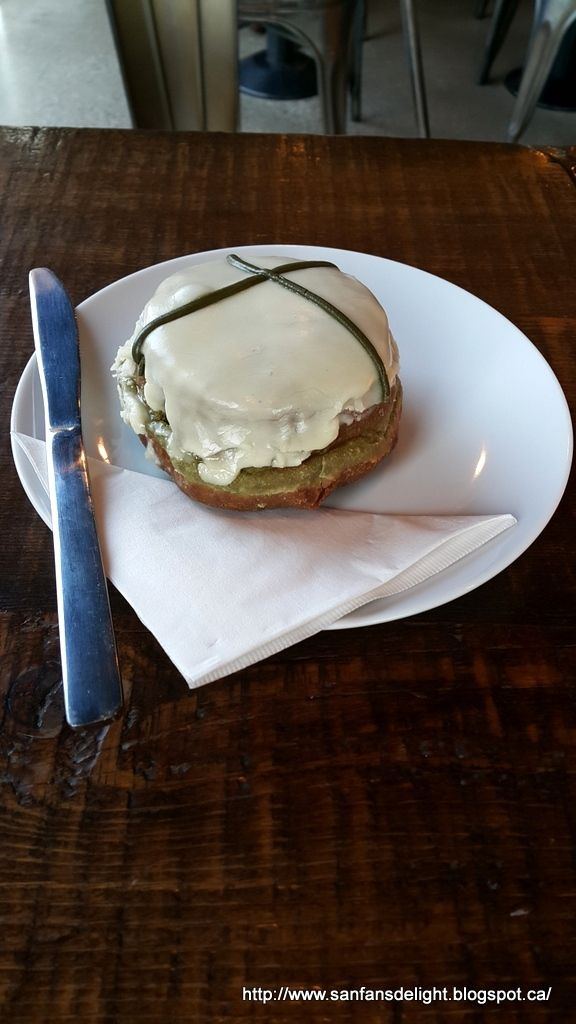 The donut had some green tea cream inside and was topped with what we think might be a lemon icing as it was slightly sour.  It was large enough for the both of us to share.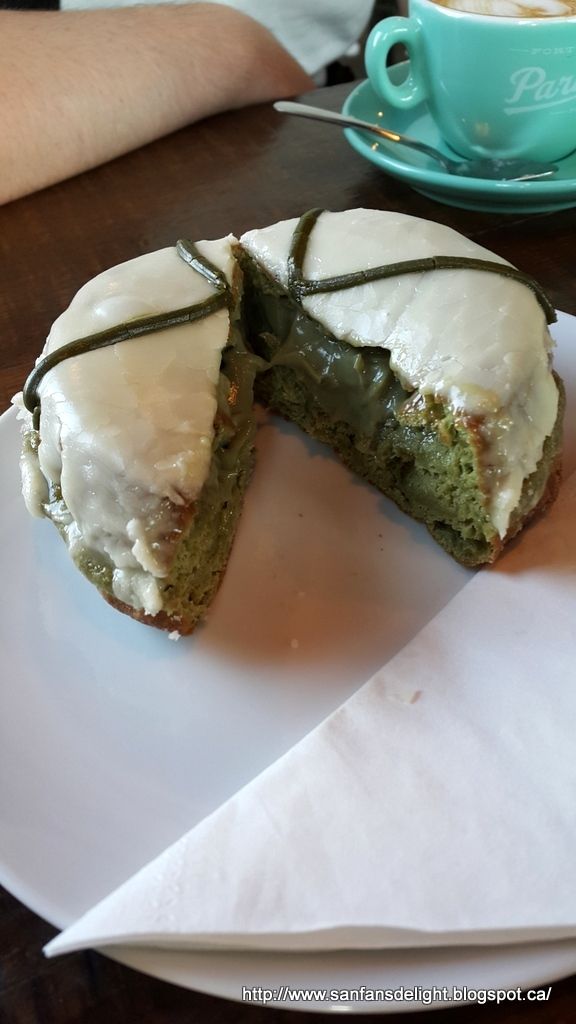 The donut was quite green in color, but was a bit short on the actual matcha taste.  The donut was quite well made and was very special as it was not the typical type you'd find at other donut shops.
For drinks, we ordered a cappuccino: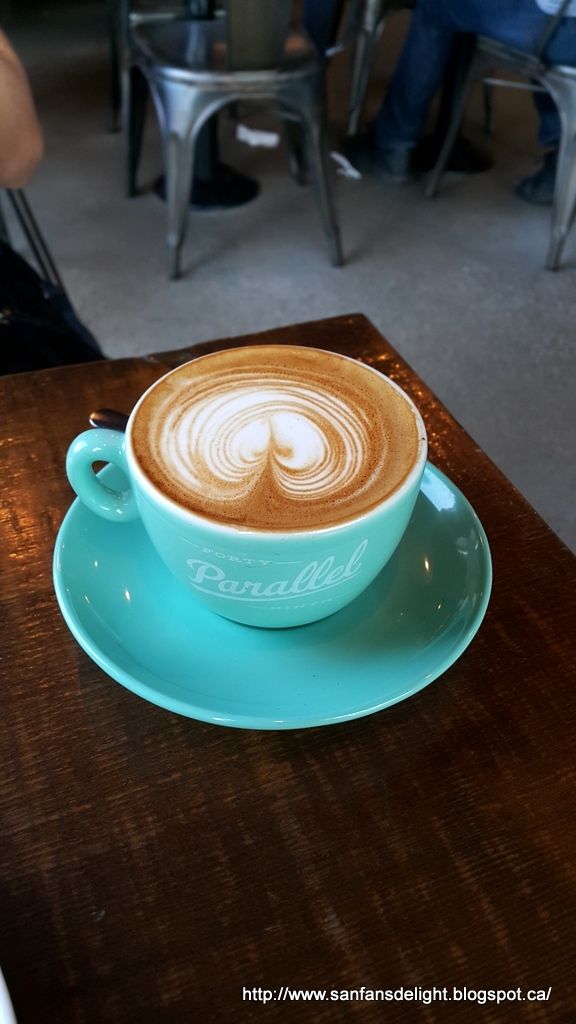 And Mocha: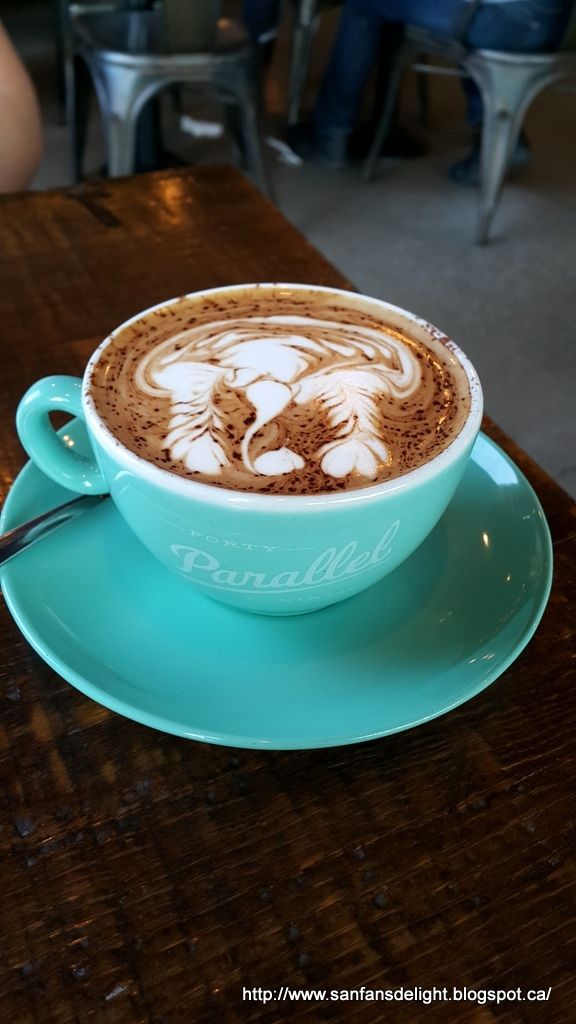 The pics are upside down but you can see the art on top.  These were certainly and was definitely a lot better than what you can get at Starbucks.  The barista took his time to prepare the drinks to perfection.  Both drinks were robust with flavour without being too bitter. 
This would definitely be a nice place to hang out regularly in the evening.  I'd expect it to be a lot more busy during the daytime.  Even during the evening while we were there, there was consistently walk in traffic coming in for their donuts.
Prices are rather reasonable.  In fact, I think the drinks we ordered cost less than Starbucks.  The quality and precision is definitely better here than what you get at Starbucks.
SFDD gives 3.75 out of 4 Delights.