Parklane is one of 2 Chinese restaurants located in the London Drugs plaza on No 3 /Westminster highway intersection.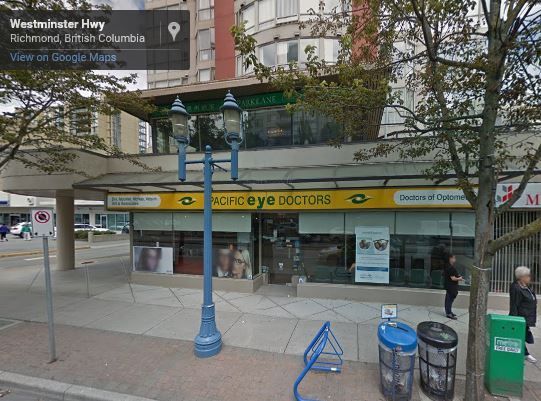 We came here with family on a Sunday afternoon for dim sum so it was very busy even though we got reservations. 
The parking lot is OK as long as you don't mind driving up to the rooftop where it is less busy.  Gladly, it is not as painful as the Aberdeen parking lot.  The restaurant is on the 2nd level so if you are lucky, you can get a table by the window and have view overlooking the street.
We had a party of 6 and ordered quite a bit to showcase here.
Taro Root Dumpling:  This has a loose coating of crispy batter and the inside is filled with a taro pork mixture.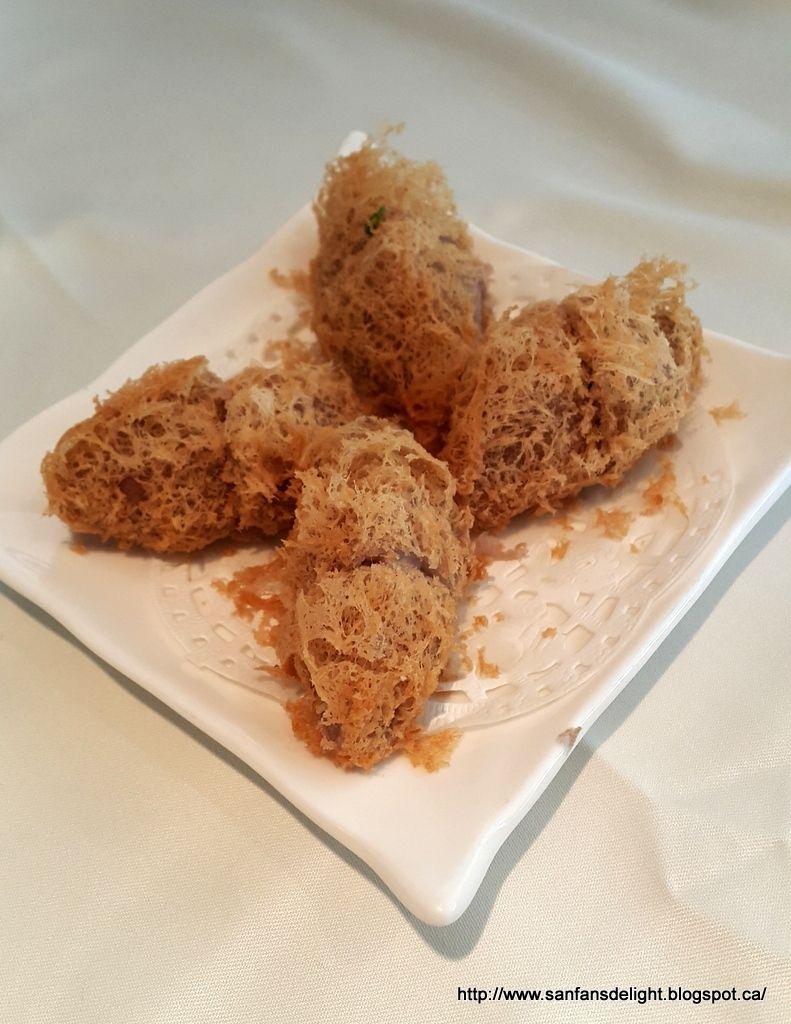 Braised Duck: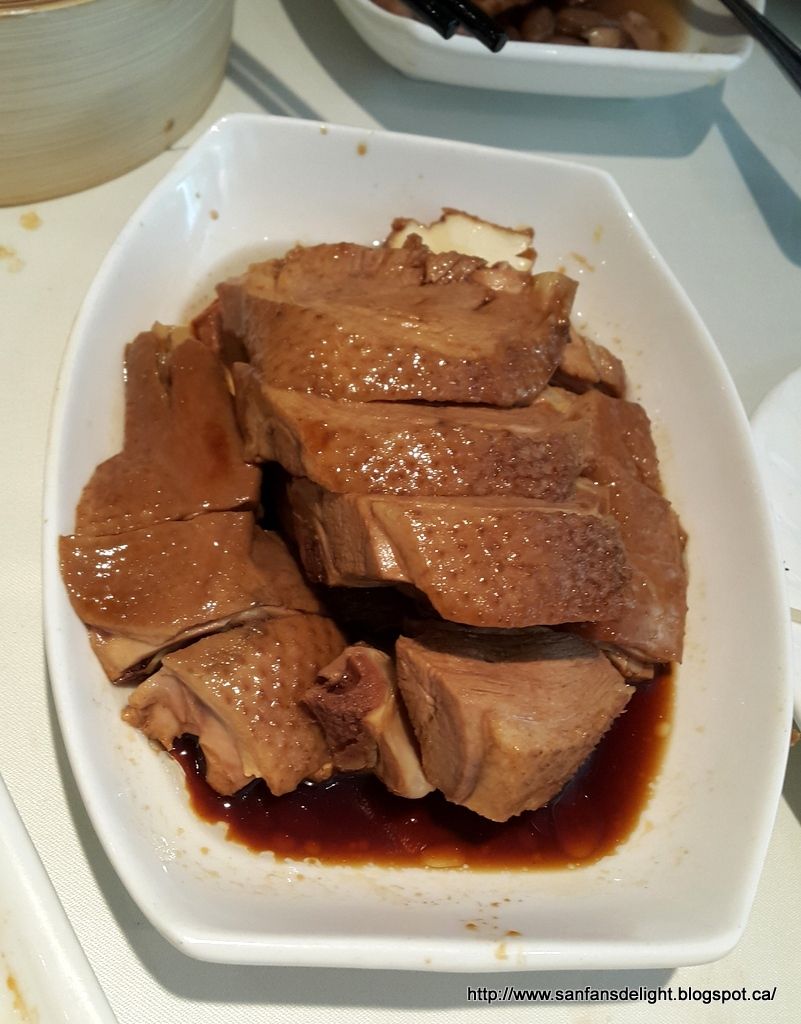 Egg Yolk Buns:  These have a creamy yellow sweet filling that runs out.  It is meant to imitate an egg when you open it up.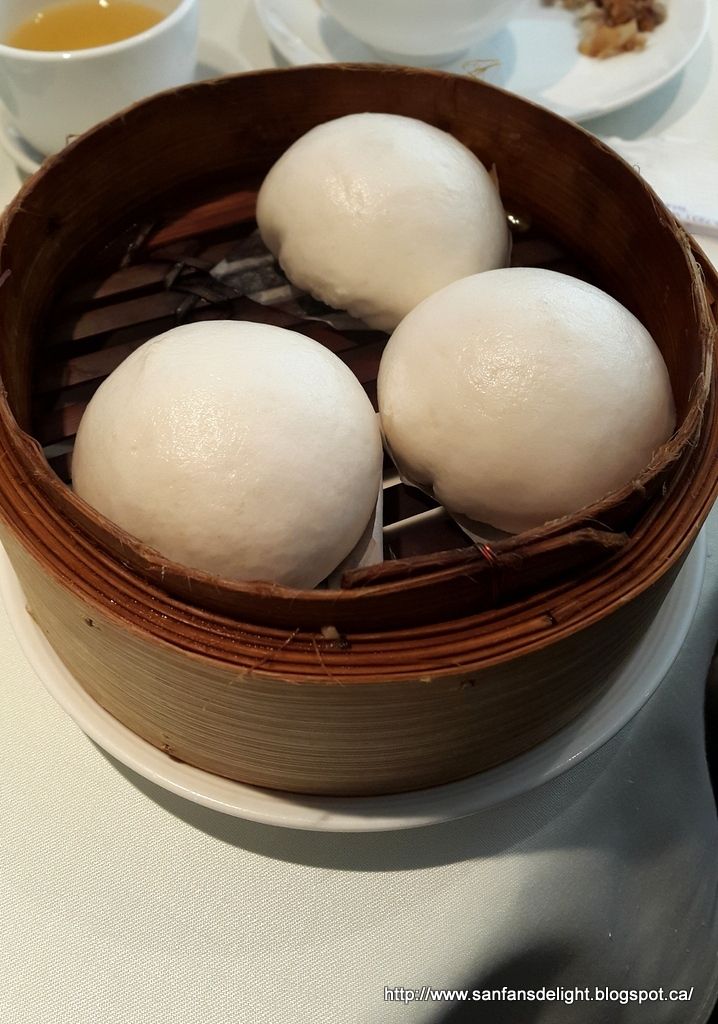 Vegetable Dumpling and Chive Dumpling:  The skin was a well made chewy texture.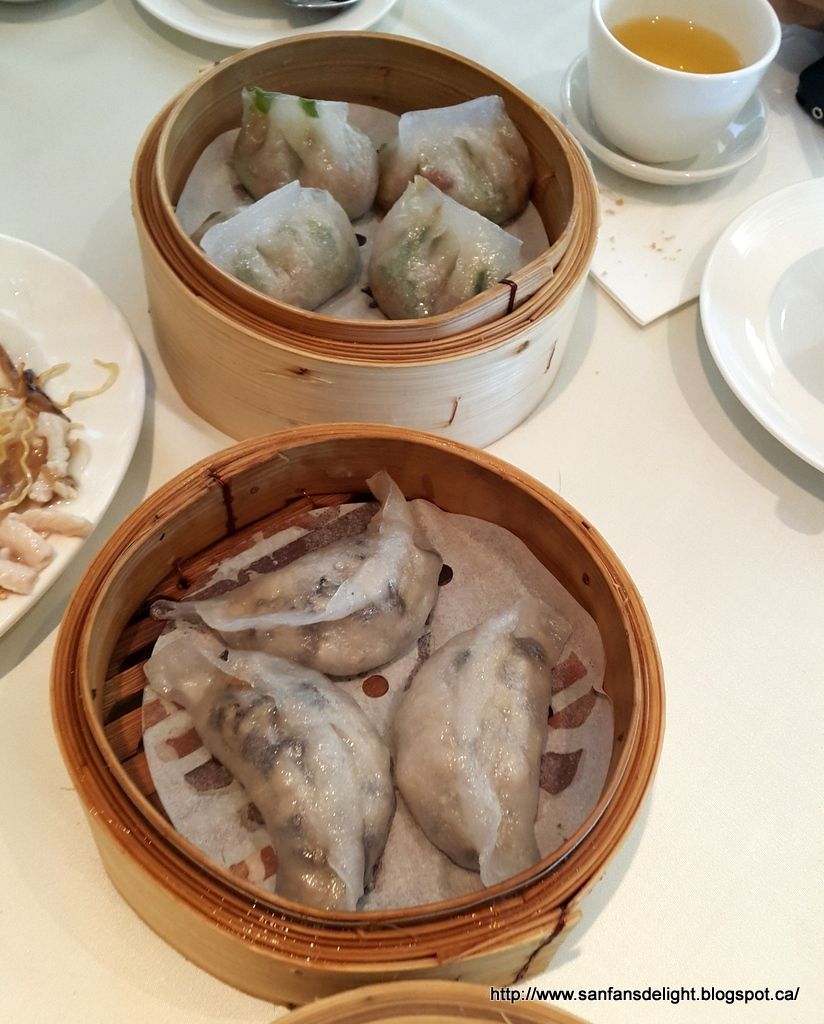 Sticky Rice Roll:  It's not as oily as the version wrapped inside the leaf.
Phoenix Claws (Chicken Feet):  This one was a tiny bit more spicier than we'd like.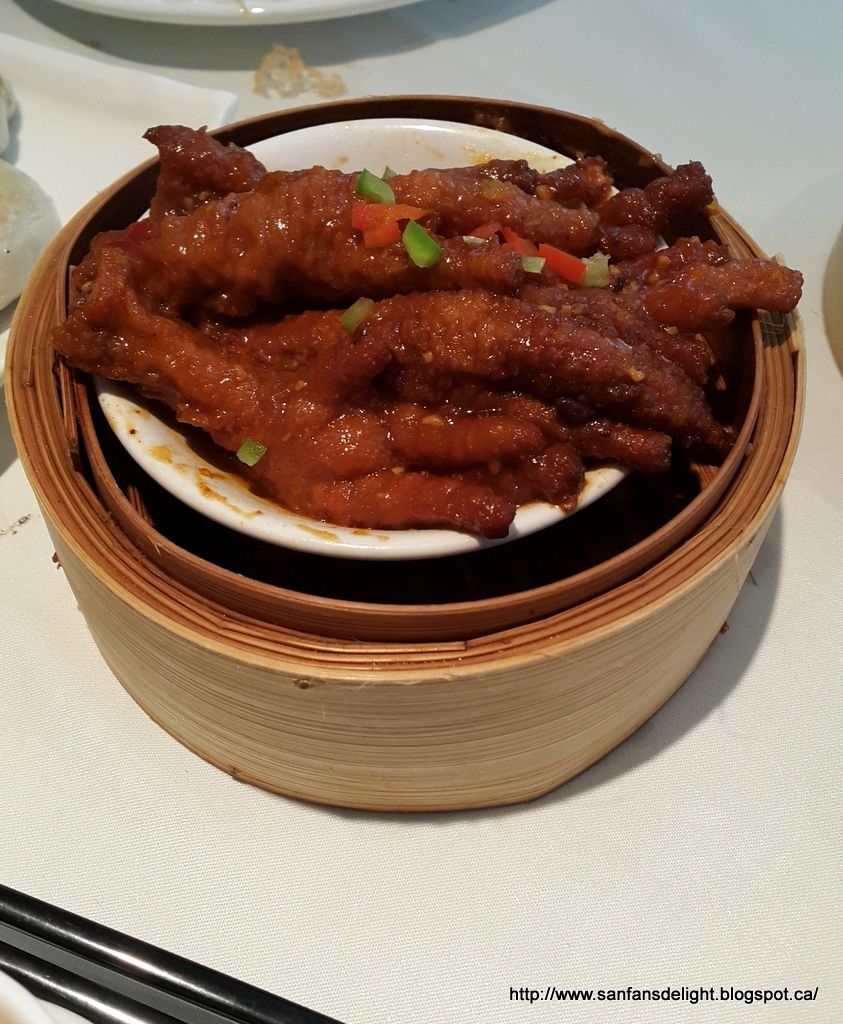 Fried Chicken Rice Noodles:  It was fresh off the wok as it was still steaming.  Small but that's the typical size for a dim sum time.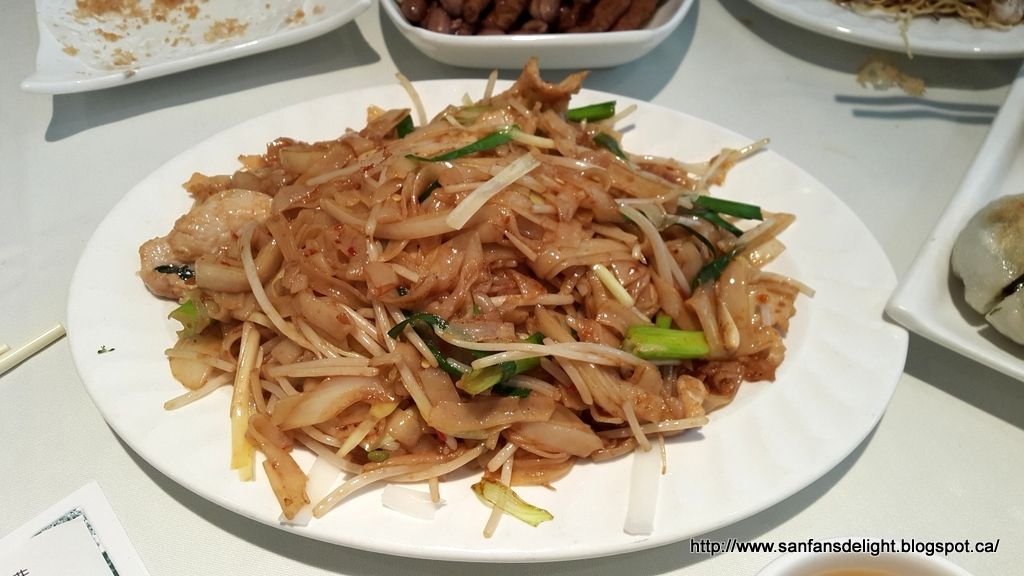 Fried Chicken Chow-Mein: The noodles were nice and crunchy.  The sauce was a bit gooey though but had lots of chicken.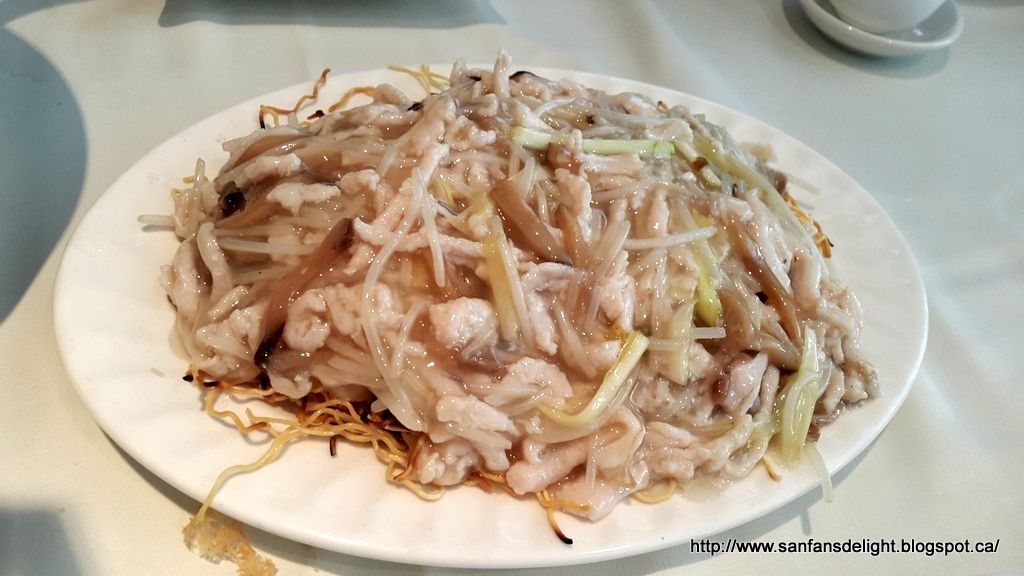 Minced Pork Dumpling:  These are pan fried and can be filling if you eat one whole.  Best to eat half or a quarter of it if you an cut it.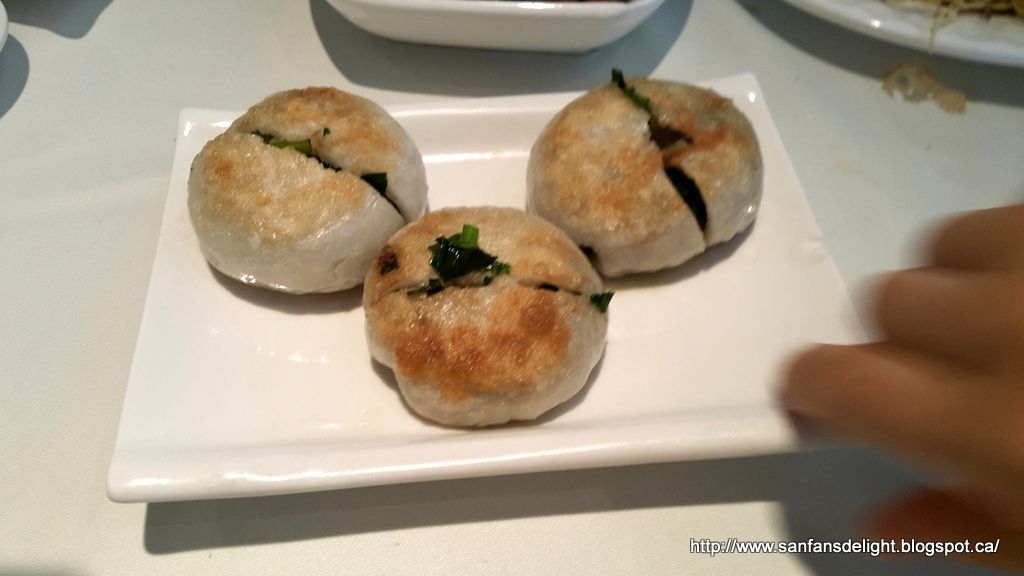 Another Chicken Feet Dish with Peanuts:  This is a change from the normal chicken feet dish.  It's meant to be cold.
Pork Rice Soup: We've never tried this before.  It has rice and minced pork inside the broth.  Strange to have for dim sum.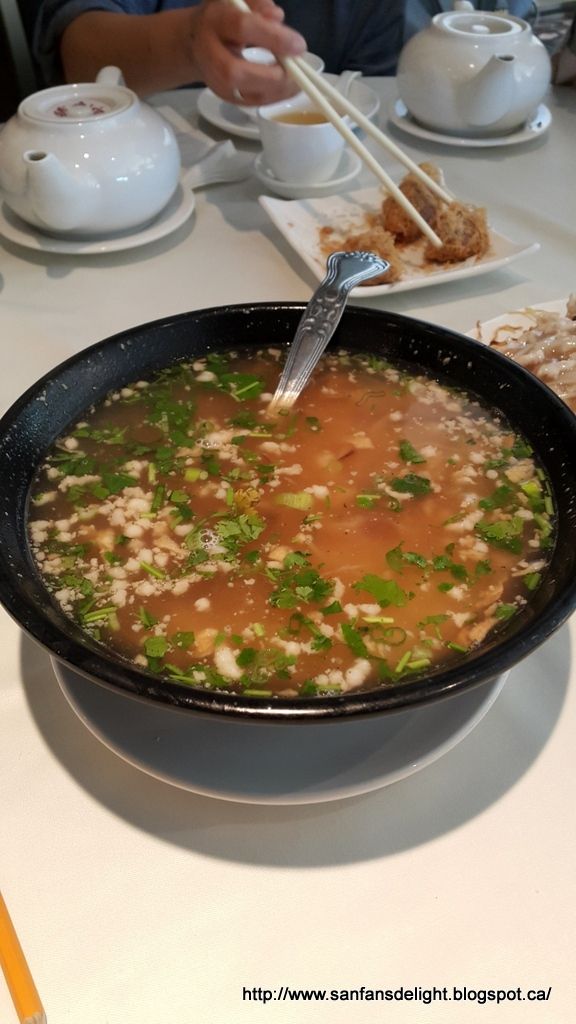 Parklane charges a mandatory $1.20/head for tea which seems high. Pricing is near the high side  that seems typical these days for dim sum in Richmond.  Service from the wait staff was generally good considering that it was a full house.  Best to make reservations ahead of time.
SFDD gives 3 out of 4 Delights.