Fortune  City is on the shopping complex at Renfrew and 1st Avenue.  We haven't been here since it changed from No 1 few years back.  We still recognized some of the wait staff as they seem to shift from one restaurant to another if it closes down.
We were here with a party of 4 on a Friday morning.  It was quite packed at 11am, must have been the first round of dim sum patrons.  After we got our table, it slowly quieted down with no body waiting for tables after we sat for 15 minutes.
We didn't order a lot since there were only 4 of us. 
This is the dried shrimp with green onion rice roll.  The rice roll was very fresh like it just came off the rice roll maker.  It had a generous amount of green onion on it and came with the usual peanut/sesame and sweet bean sauce.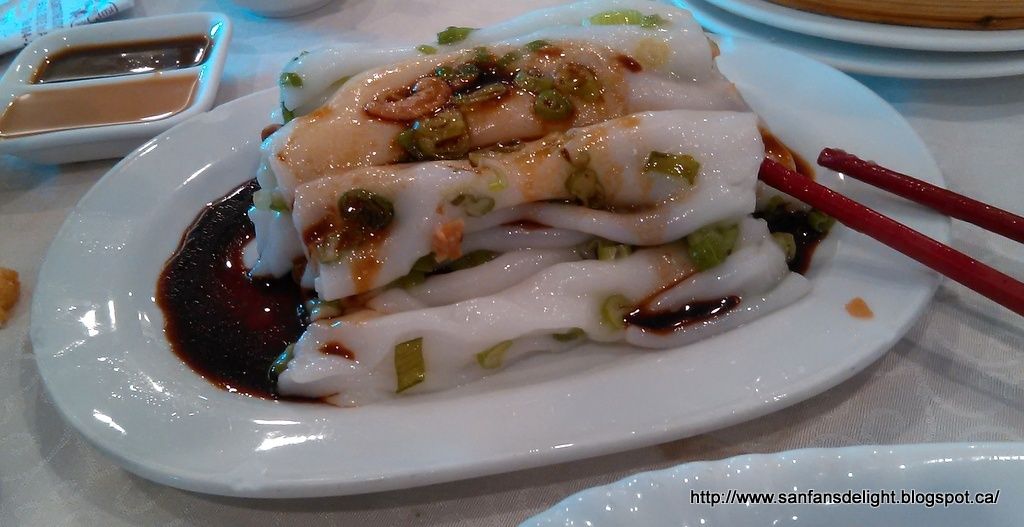 This is the thousand layer cake.  It is kind of like a Malay cake with some layers of creamy sweet paste in between.  It was quite fluffy as it came straight out from the steamer.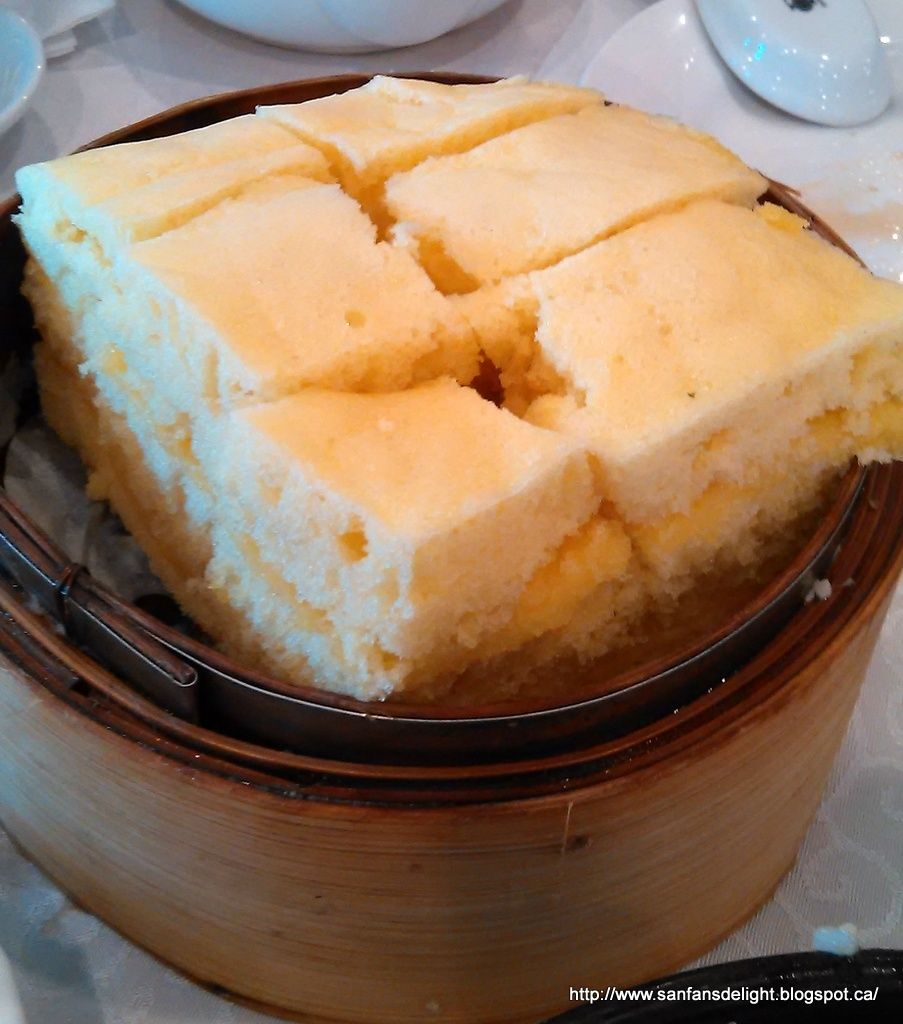 The stuff eggplant came with 3 big pieces.  The stuffing was a fried shrimp stuffing.  The eggplant was cooked soft and melts in your mouth which was good.  A bit too much sauce for our liking though.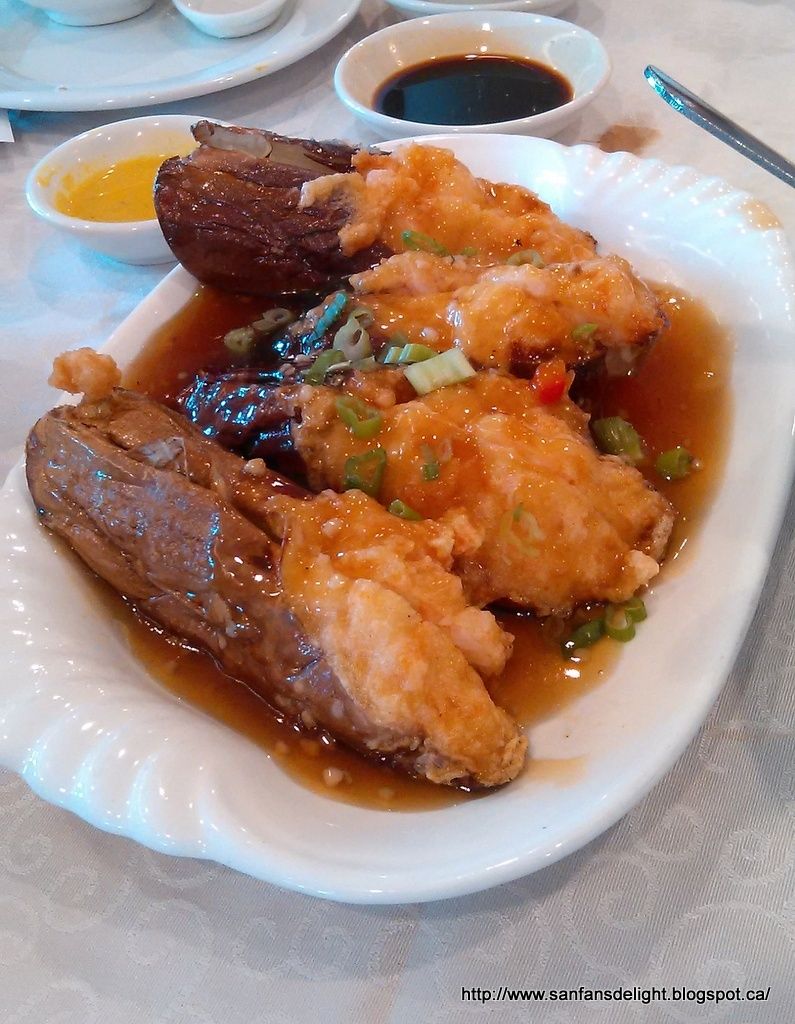 Spareribs on rice came in a larger clay pot.  This seemed larger than other places.  The spareribs were not too fat and were quite tender.  It had some cubes of squash mixed in to give it a tad of sweetness.
This is the BBQ pork rice roll.  Again, the rice wrap was very fresh and soft, just like the green onion rice roll from before.  It was certainly made to order and the BBQ pork inside had the right mix of fat and lean meat.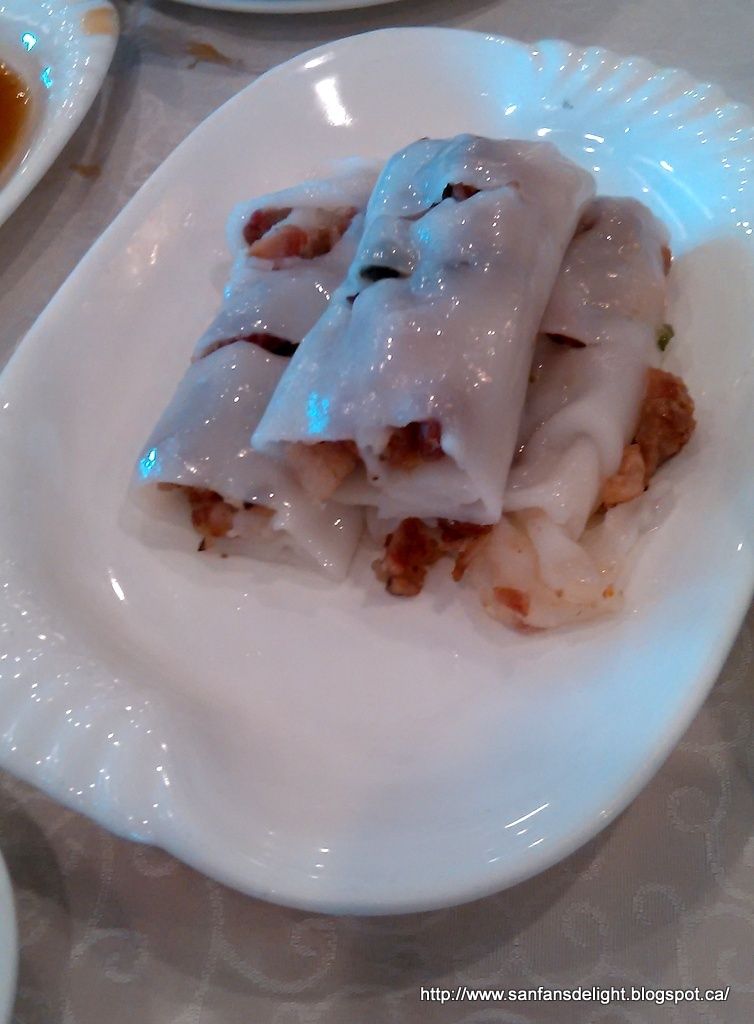 This time we went for the baked BBQ pork bun instead of the steamed.  This one usually tastes a bit sweeter as has a shiny layer of sugar glazed at the top.  These tasted good and the BBQ pork was not too fatty.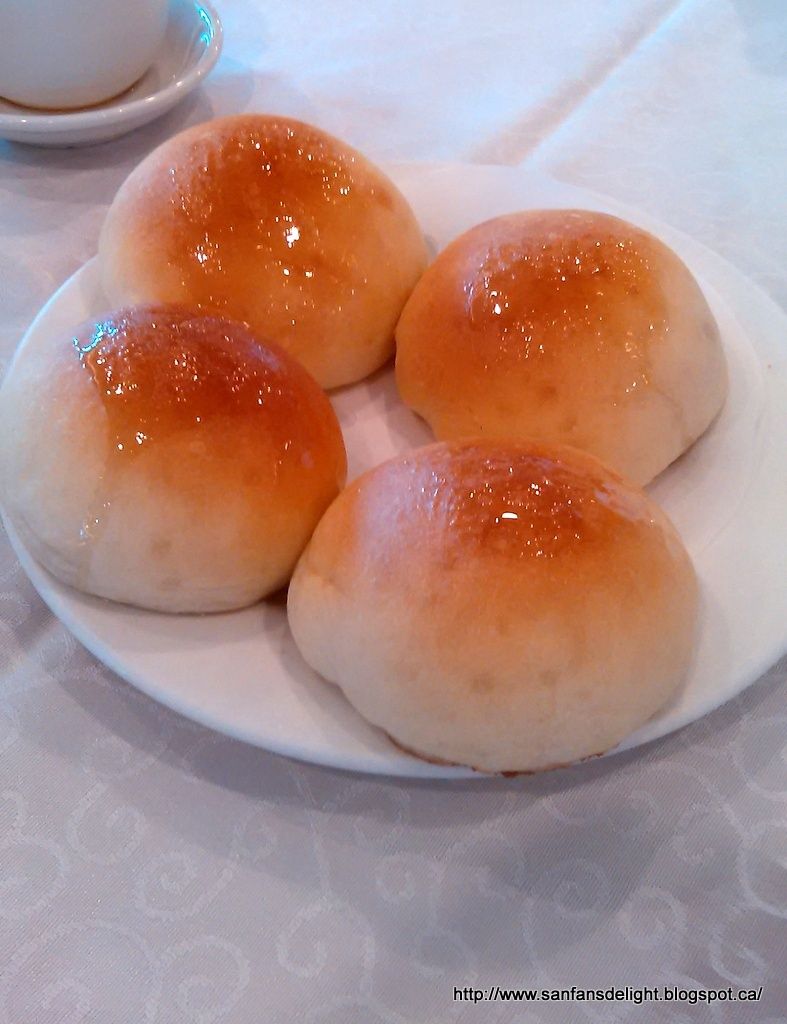 Finally we had the shrimp dumplings.  They were large and plump.  The skin was not too thick and did not stick awkwardly to the bottom of the basket.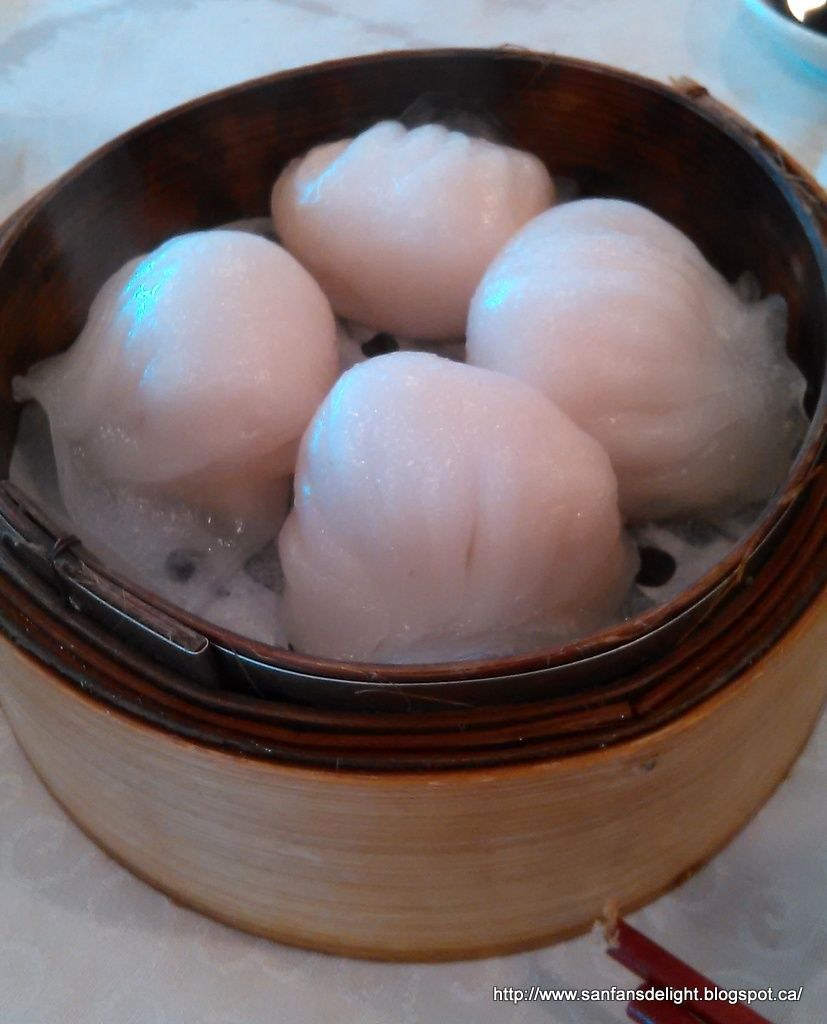 Prices are reasonable here and like other places in Vancouver, if you come before a certain time you will get a small discount like 10% off, or free tea.  Try to find street parking because the parking stalls inside this mall are very narrow and inconvenient to manoeuvre around.
SFDD gives 3 out of 4 Delights.