Jinya is located on Robson street but on the east side just between the Vancouver library and BC Place.  We got here for an early dinner just before 5pm and the place was nearly empty.  It looks to be a usually busy place as they have the sign in sheet ready to go outside the entrance.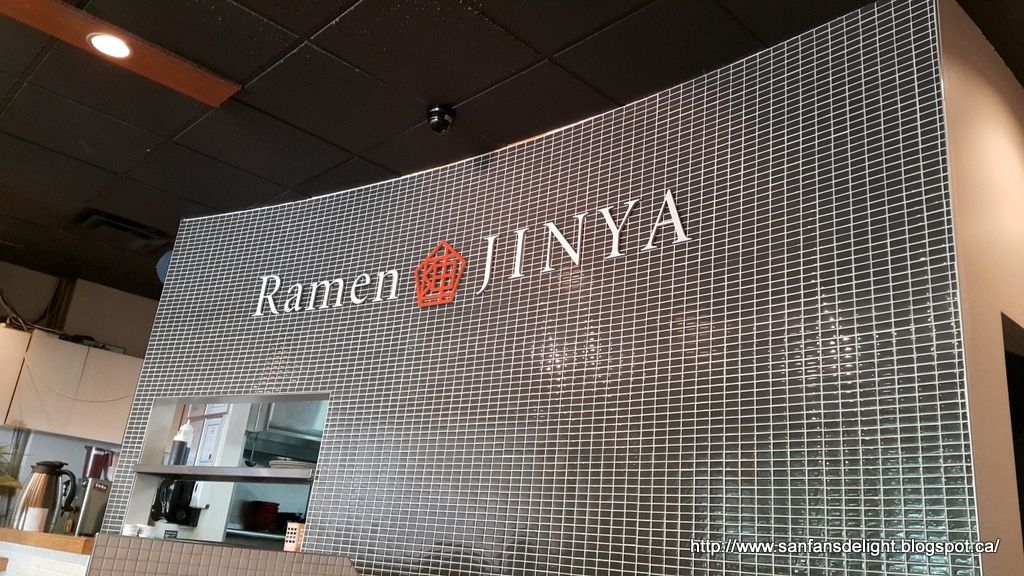 They've got counter seats as well as booths but it's not very big so I can imagine it will fill up fast during the lunch or dinner peak time.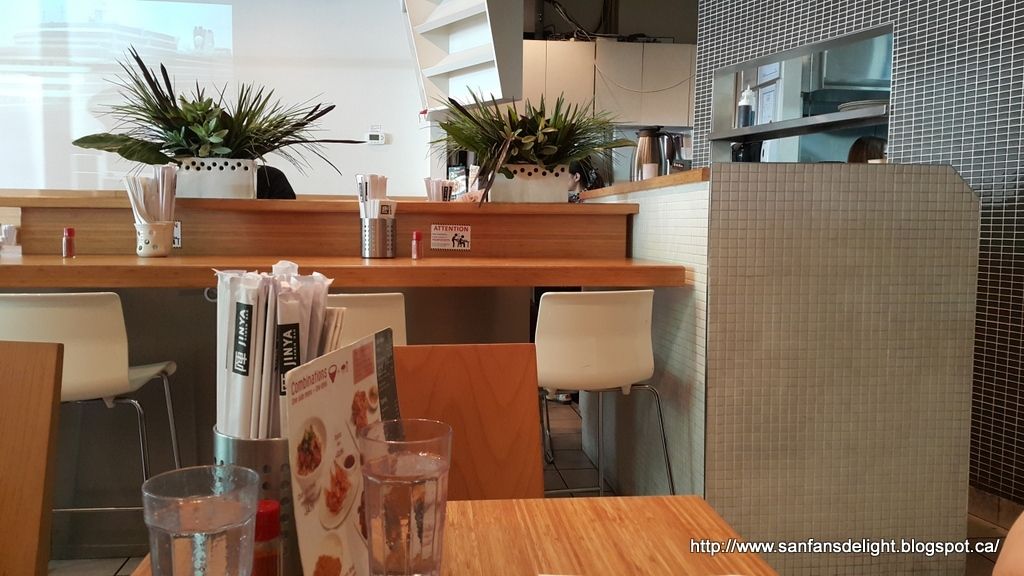 Their menu is a simple with where you can opt for a variety of combos with drink.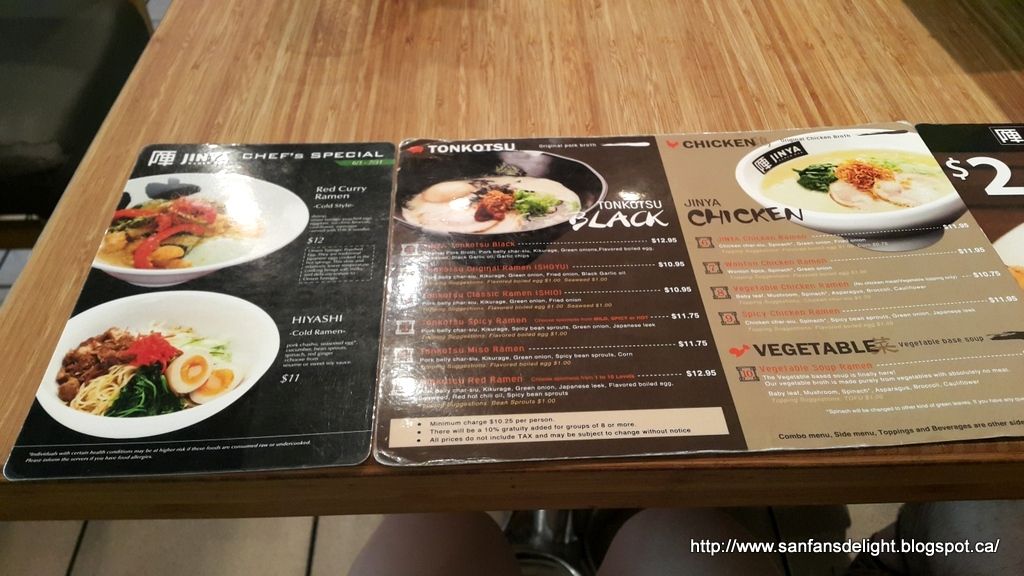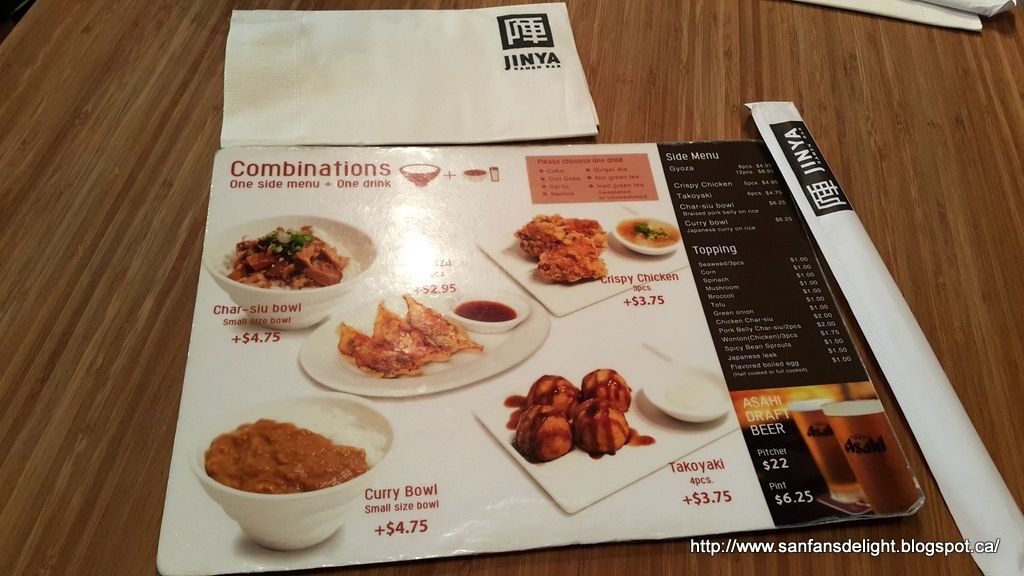 First combo is Tonkatsu Classic Ramen with a side order of Gyoza and ginger ale combo.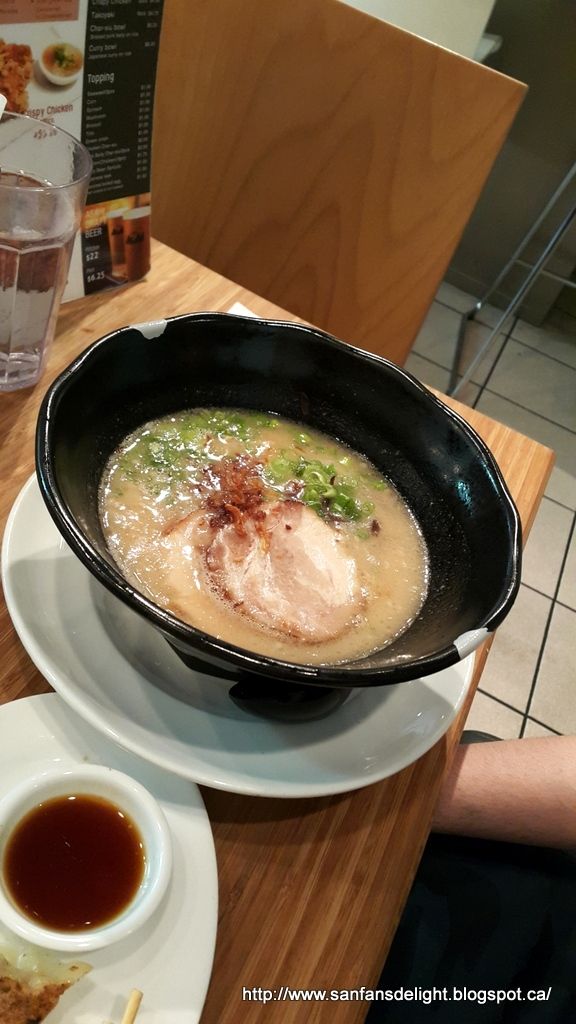 The soup was very rich so it tasted a bit salty.  It comes with 2 slices of pork.  The pork was extremely tender, it felt like it melts in your mouth.  The pork was very fatty though.  As for the ramen, it seemed to be thinner than other restaurants.  It had a good chewy, al Dante texture.
The side order of gyoza coms with 3 pieces with dipping sauce.  The gyozas were rather small but were pan fried nice and crispy on one side.  The meat inside was tasty.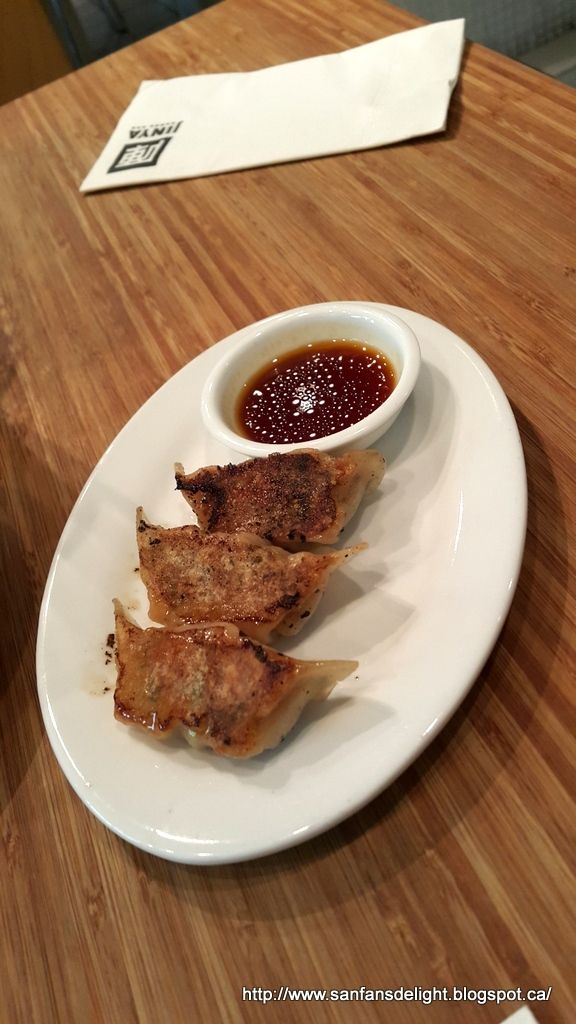 The second combo was Jinya tonkatsu black ramen with a side order of takoyaki with hot green tea.  This one was a couple of dollars more and comes with a flavoured boiled egg some seaweed and garlic chips.  The egg was a big overcooked though. 
The combo Takoyaki comes with 4 pieces. These tasted quite fresh without too much of the batter overwhelming the pieces.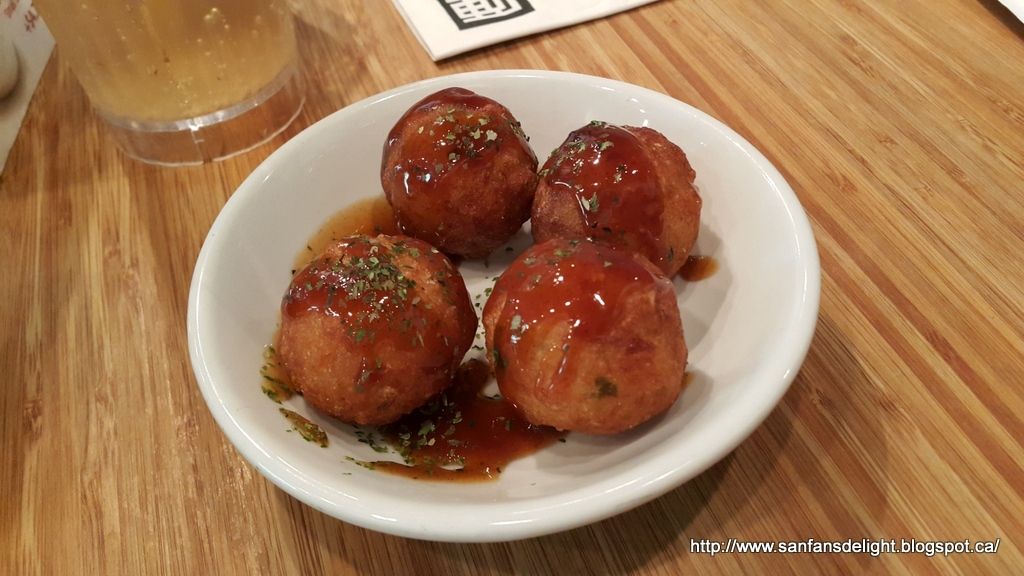 The green tea is just a simple matcha tea bag.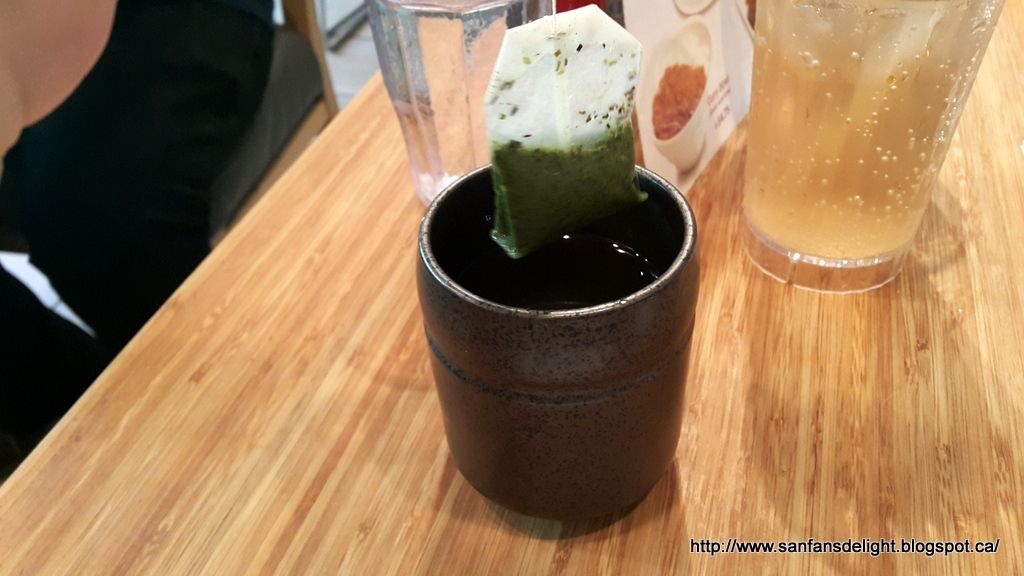 Service was friendly and quick.  Prices here seemed to be a couple of bucks higher than the ramen joints down on the west side of Robson towards Dunbar.  I was a bit annoyed that my ginger ale was not filled up to the top.  Only our waitress did this from our observation she did the same on drinks when serving other customers.  The other waitress filled the beverages to the top of the glass. Oh well.
We saw other customers ordering the iced green tea which you can order sweet or unsweetened.  I kind of regret not trying the iced tea but will be sure to try it next time we are there.
SFDD gives 3 out of 4 Delights.