Peninsula is located right inside Oakridge Centre Mall.  We've never noticed this restaurant before, either we never explored that part of the mall or it opened recently.  We were with hungry family members and needed a quick place for dinner without having to drive elsewhere so we came here spontaneously as it was not too busy being 5:30pm on a Sunday.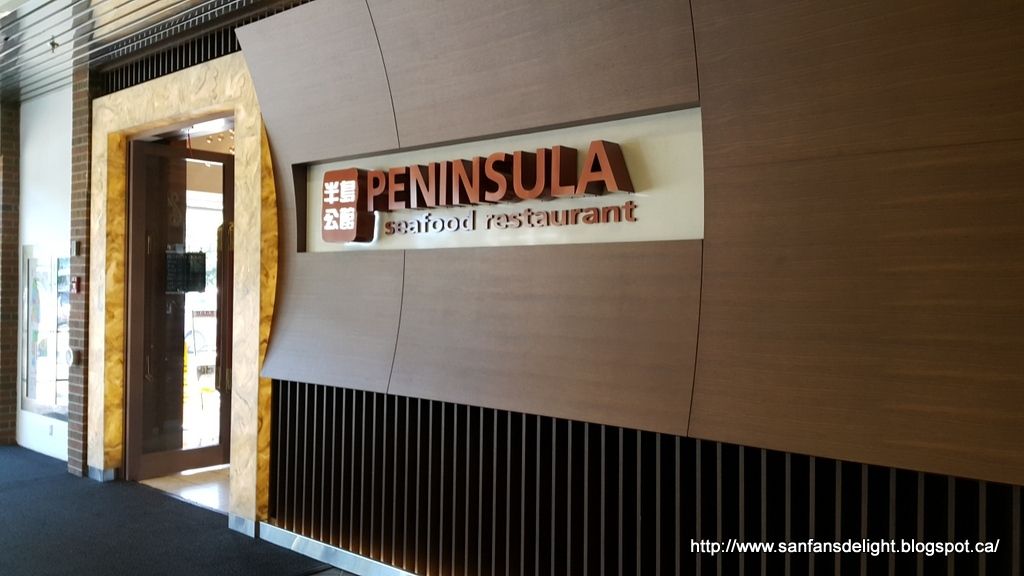 The menu had large colourful pictures of the dishes.  What was weird was that it also featured sushi and sashimi dishes.  Another thing we noticed from the menu were the many uniquely created dishes by the chef.
After putting in our order, everyone on the table was served with a complementary fresh fruit cup like an appetizer.  It was nicely prepared, although we would have preferred to have fruit as an after dinner delight instead.  Everyone else at the restaurant got the same treat of watermelon, cantaloupe and honey dew.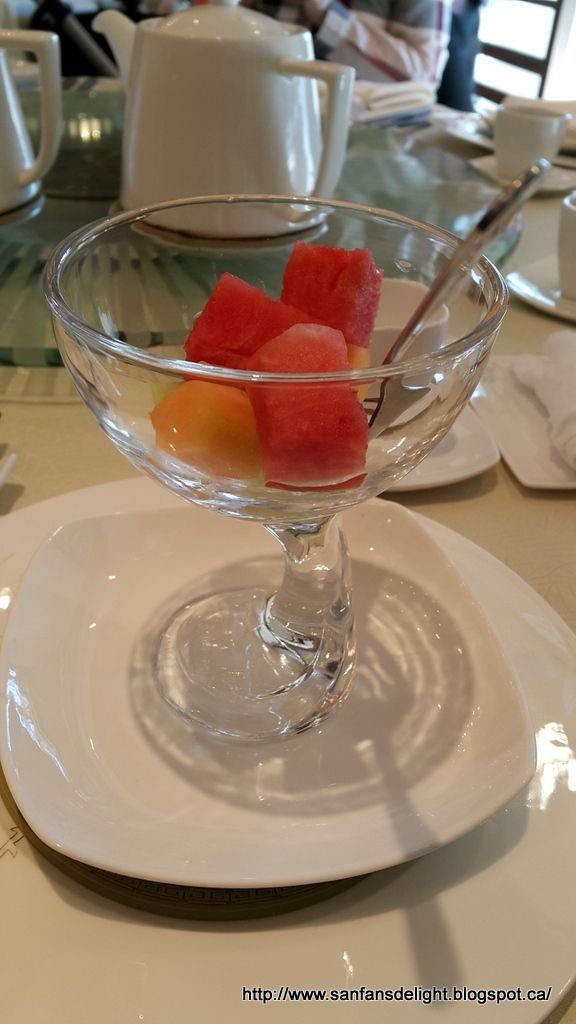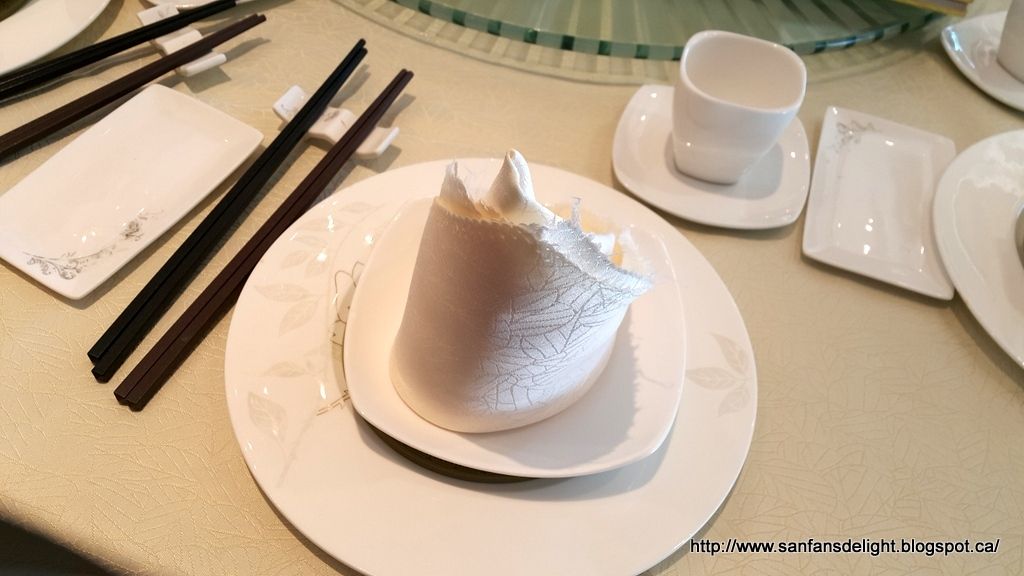 We tried their featured stuffed chicken wings as appetizer.  There were eight pieces boneless wings stuffed with some cucumber and carrot strips.  It was presented nicely but we would have preferred the skin to be more crispy.  It was not overly seasoned but for a whopping $25 it was not something we'd get next time.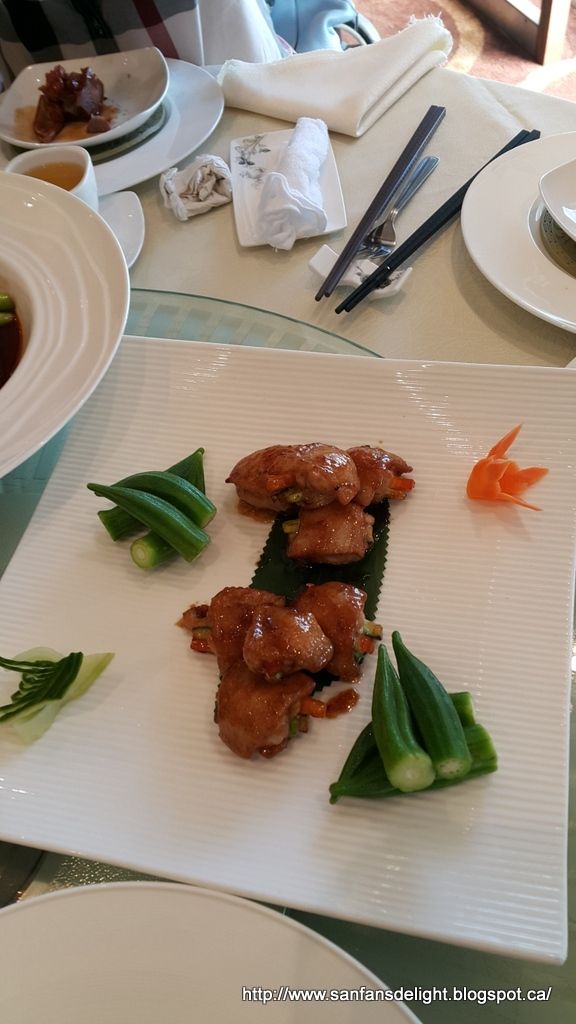 This is the braised pork trotter (knuckle).  It was quite tender and flavourful with just the right amount of sauce.
Next is the stir fried veggies.  It consists of different mushrooms, carrots and peas.  Portion was small for the price you pay.  It was not too oily like other places.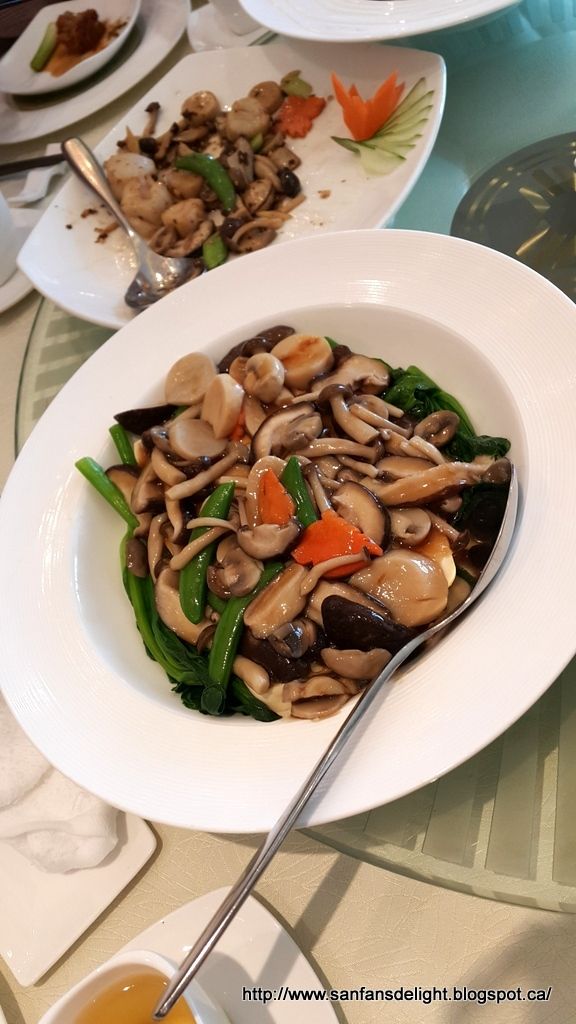 This is the stir fried seasonal veggies.  Again, not too big for the price you are paying ($20).  It was cooked just right and had the right firmness.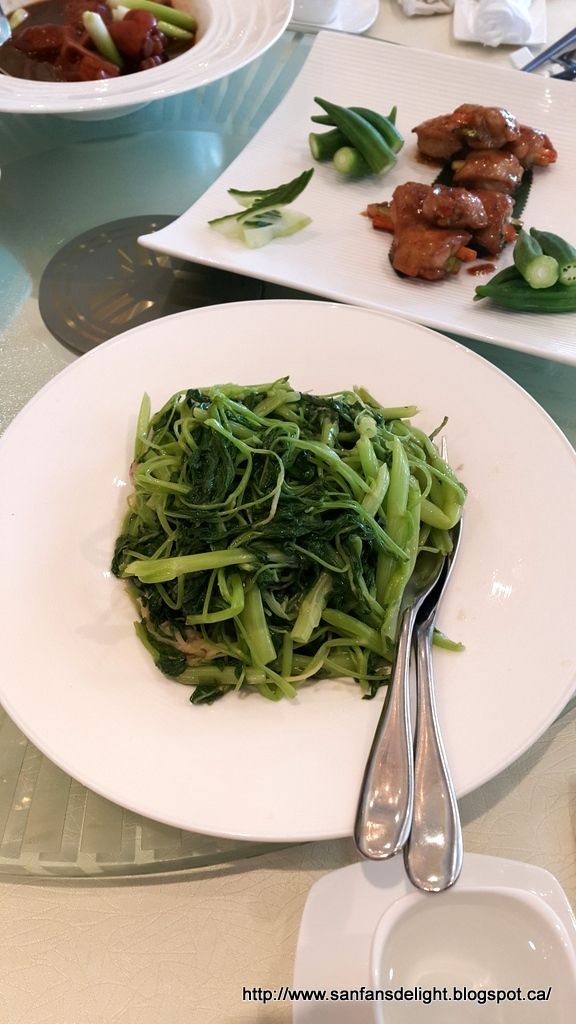 Sweet and Sour pork although some may argue this as being a westernized Chinese dish, we always order it.  This gets a thumbs up as it was crispy, not overly sauced up, and the pork was not too fat.  It had the nice sweet and sour balance to it as well.  The pineapples they used appeared to be freshly cut chunks.  I can't explain how they can charge $23 for this.  Definitely, the most expensive sweet and sour pork we ever had in our life!
This one is the fried scallop with truffle.  It had a good serving of scallops balanced with mushrooms and peas.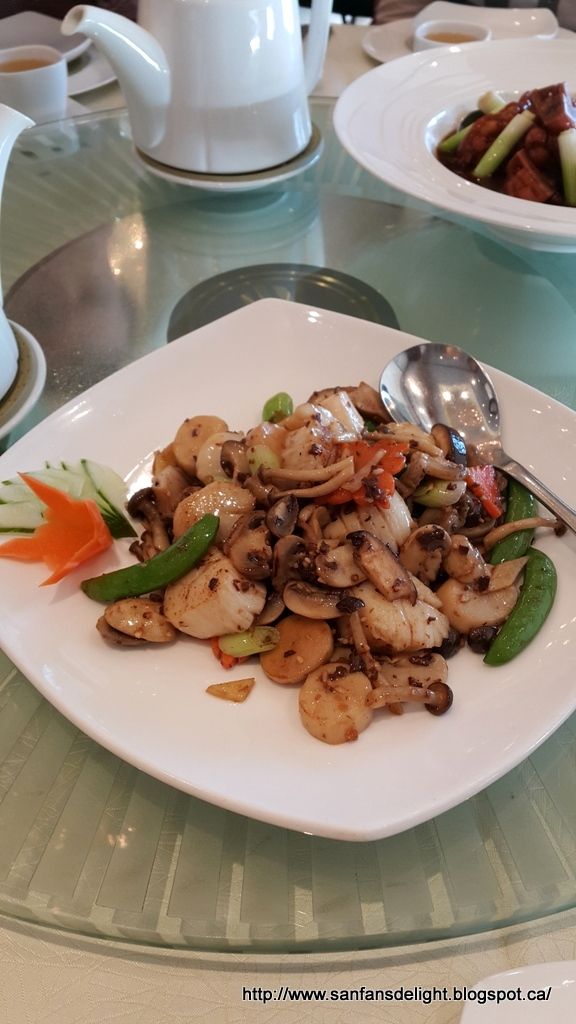 Scallop and Egg fried rice was separated into bowls for us as we were running out of space on our table.  The rice was firm as it should be for fried rice.  Also, this was not very oily like other placed.  There were 7 us, so after splitting up, each person only got a small bowl as you can see.  This was also $20.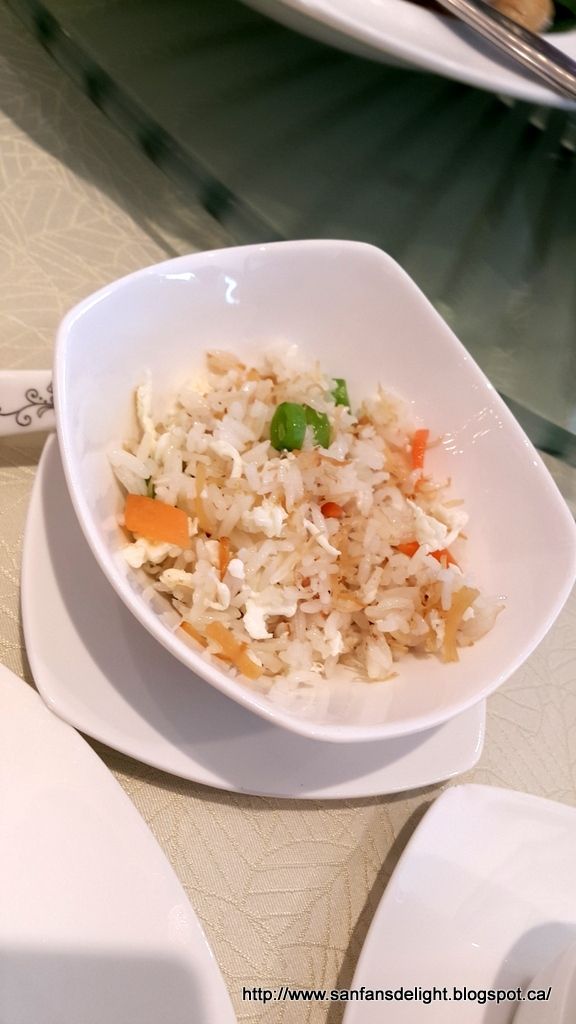 Complementary red bean dessert was served.  It had lots of red beans and not overly sweet.
The service here is very good.  Chefs pay attention to detail and the wait staff clear your tables right away.  As you can see, you do pay quite a premium to get this extra service so be prepared to pay over $20 for each course, even the sweet and sour pork.
SFDD gives 2.5 out of 4 Delights.