Fairmont Vancouver Airport was having a Groupon special where afternoon tea for two with parking with a value of $108 was sold for $54. Since our relatives were visiting, we decided to experience the traditional British afternoon tea together.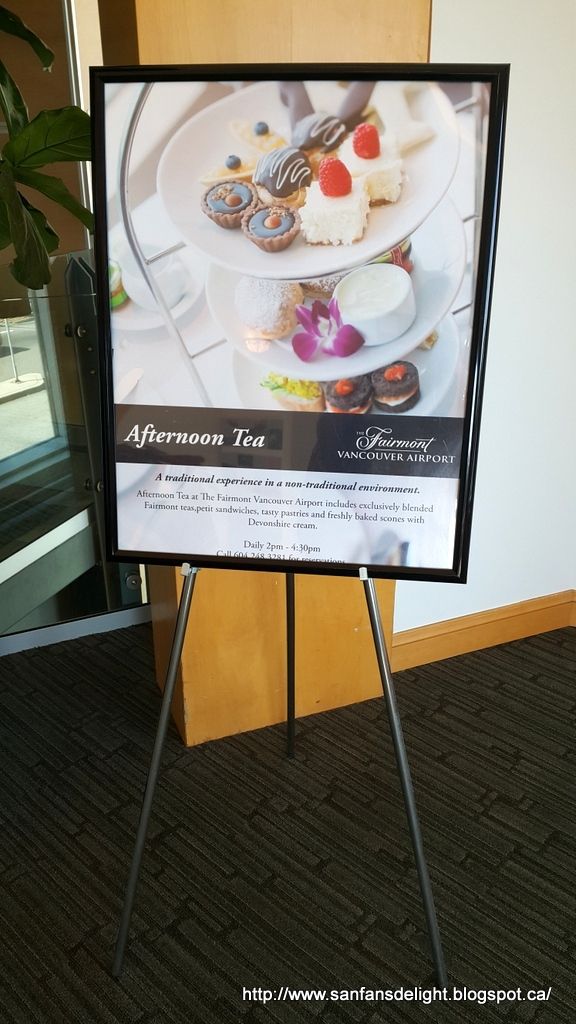 You can see the Fairmont when driving up to the departure level of YVR.  We went there on a Saturday. Their afternoon tea starts from 2pm to 4:30pm. The restaurant was nearly full when we arrived for our appointment at 3:30pm and were seated near the window. The groupon comes with a 2-hour parking coupon which will be given to you at the front counter. Each table is allowed to get one ticket, regardless of the number of groupon you have purchased.
The afternoon tea for two groupon comes with a three tiers of treats such as scones and petite sandwiches, and a choice of loose leaf tea for each person.
There are 11 choices of tea to select from on the menu. The four choices that we picked were Belgian Chocolate Rooibos, Japan Sencha Fukujyu, Berry Berry, and Kea Lani Orange Pineapple.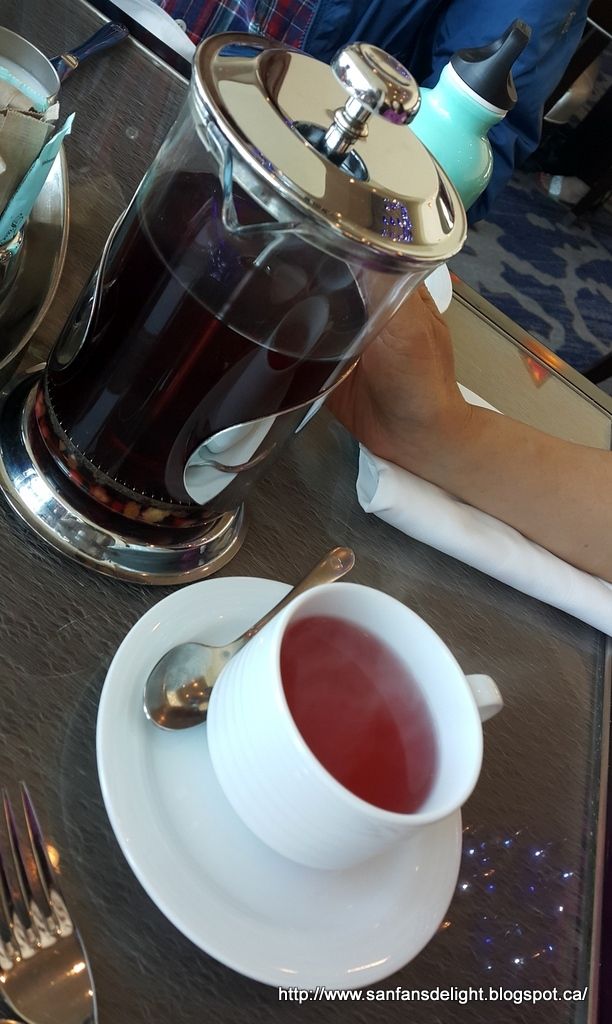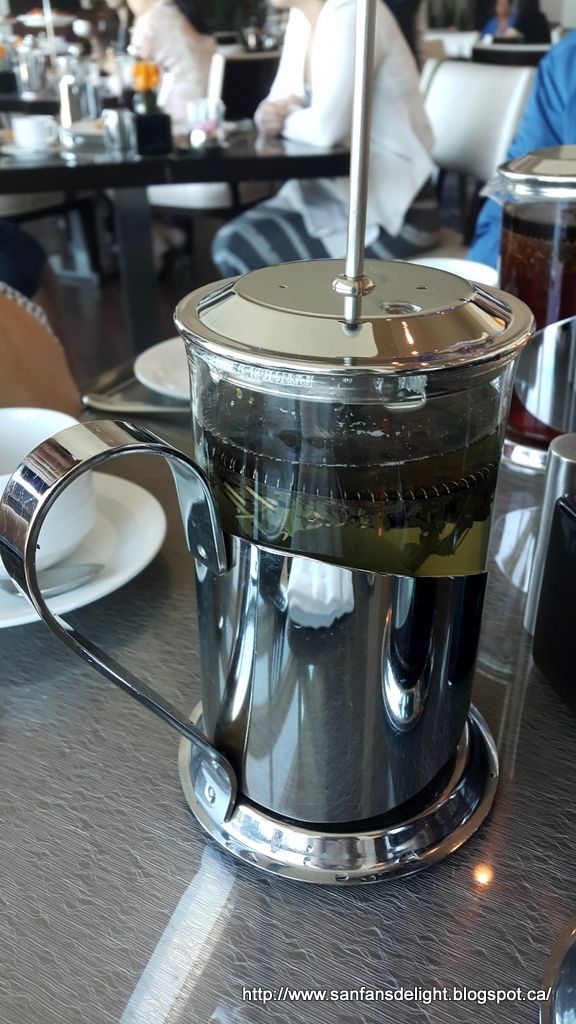 The Belgian Chocolate Rooibos has a strong scent of cocoa. However, you cannot really taste the cocoa when drinking the tea. The Japan Sencha tea tasted like regular Japanese tea and was not that special. Berry Berry was the best amongst all four tea as the tea has strong berry taste. Kea Lani Orange Pineapple was a bit sour and the taste of orange and pineapple was not obvious.
For the three tiers of treats, the lower layer includes four different kinds of sandwiches:
Black forest ham: The bread of the ham sandwich was very fresh and the pita pocket was also quite tasty.
Mini pita pockets with roasted eggplant and cucumber: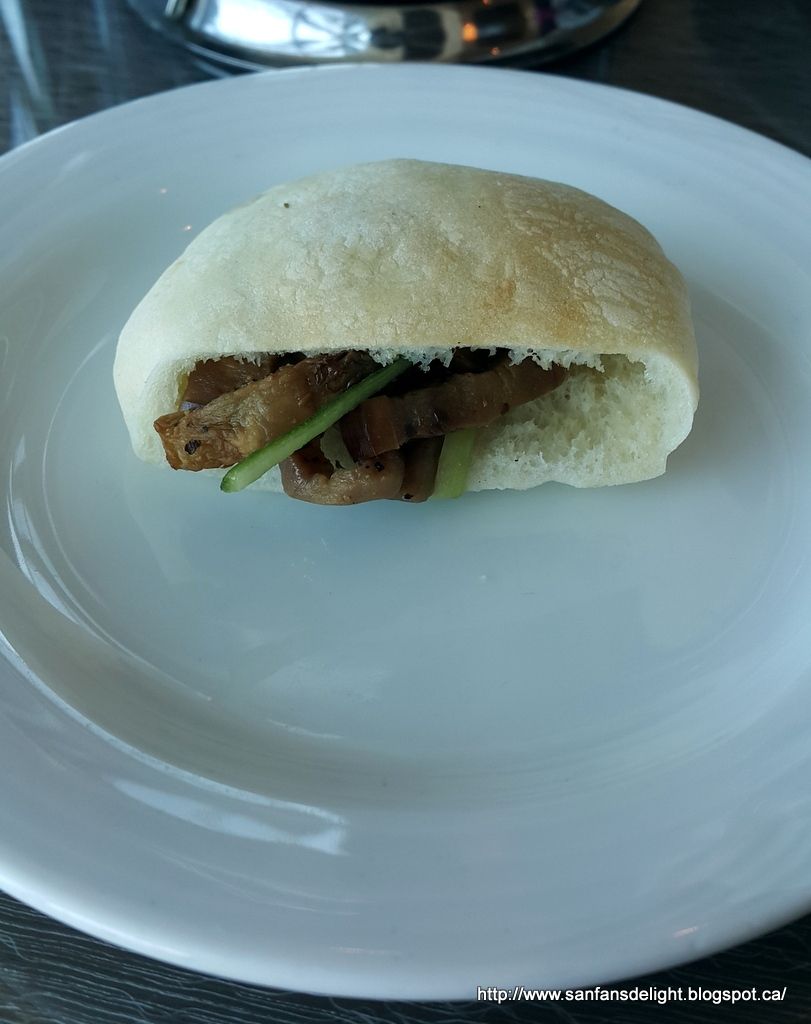 Smoked BC salmon: One of the smoked salmon pieces was not cut and prepared properly as there was still lots of bones inside the fish!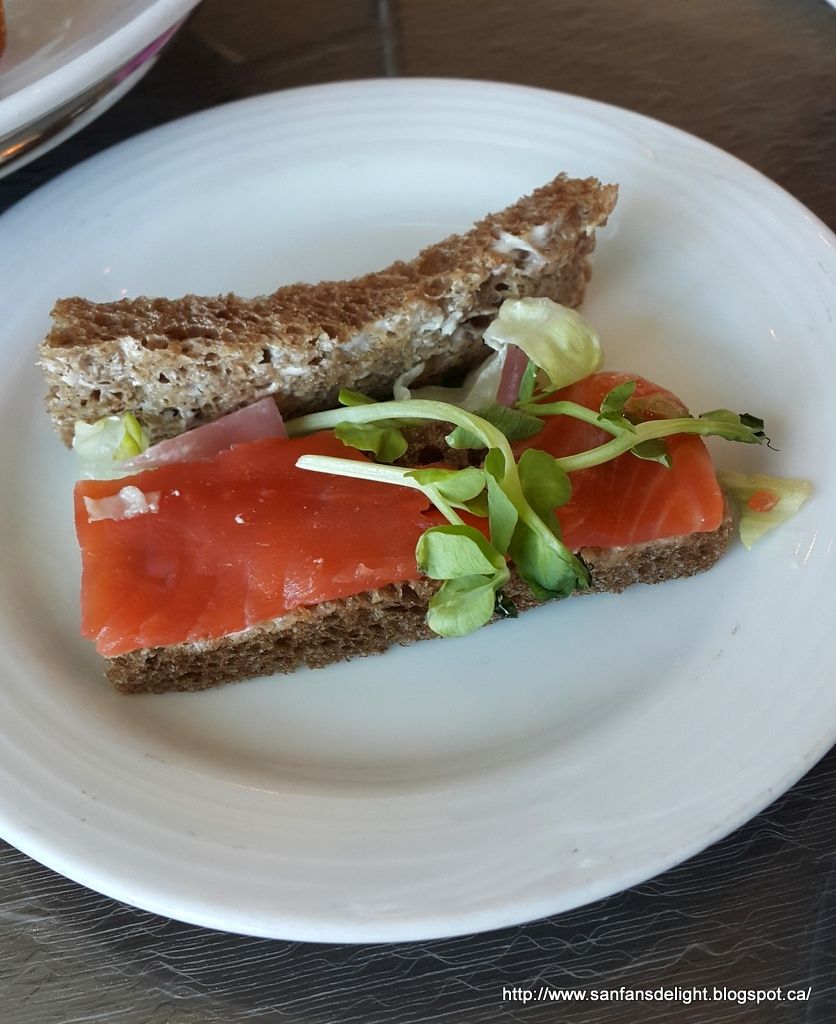 Samosa: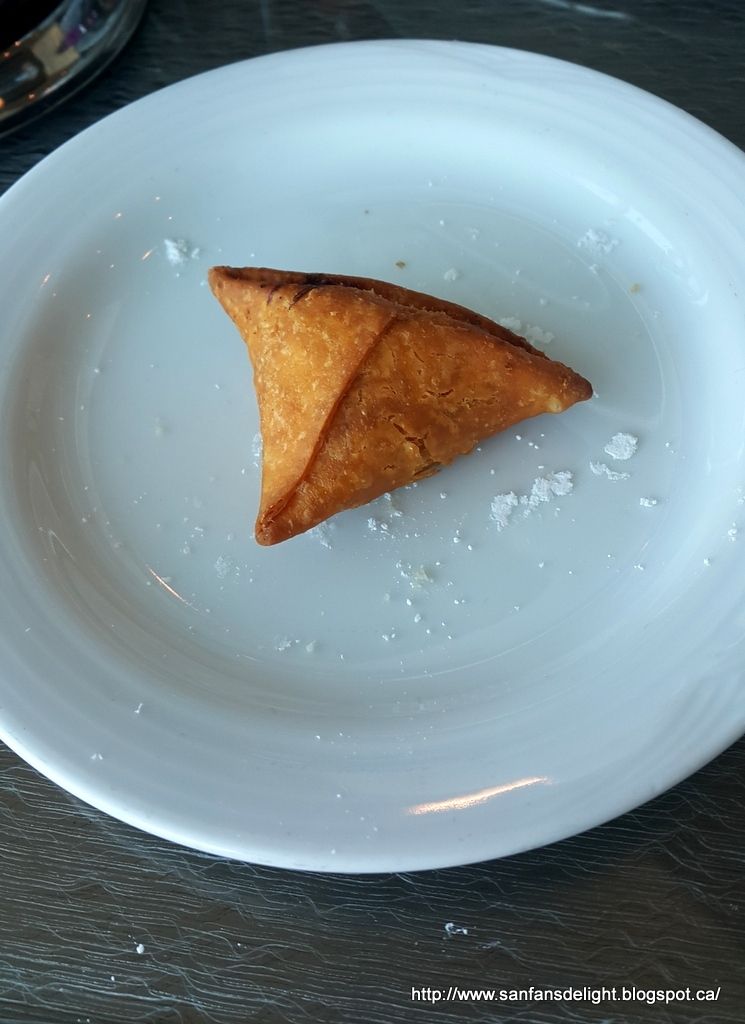 The second layer was the blueberry and lemon scones. They provided clotted cream and strawberry jam on the side. The scones were fresh and not too dry inside.
The top layer has four kinds of desserts.
chocolate and sour cherry truffle cake
apricot clafoutis tart
mango cheesecake
salted caramel apple cream puff.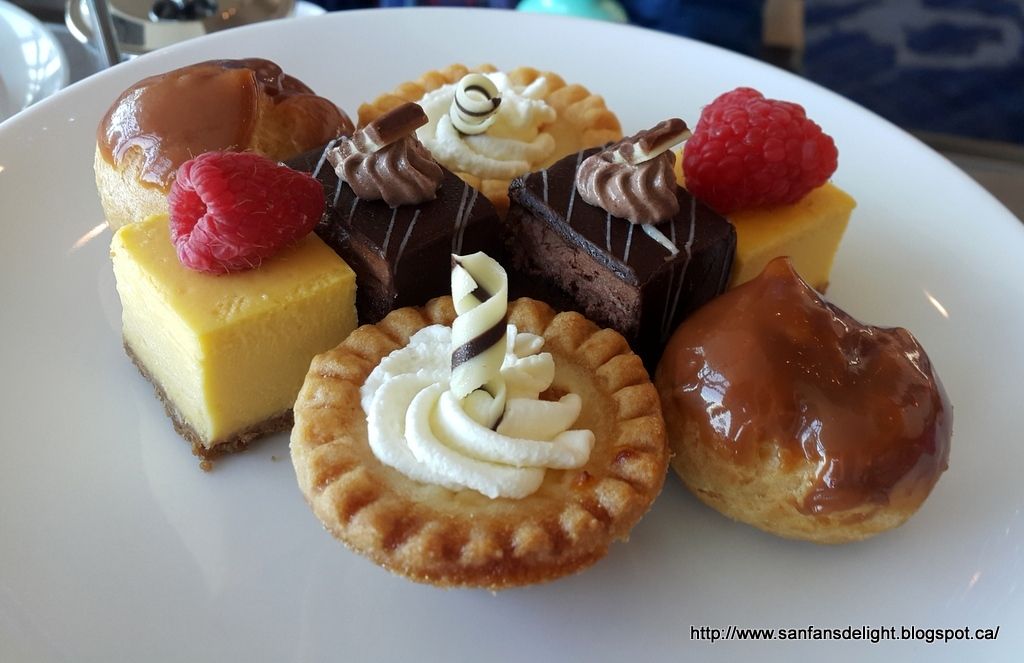 None of the top tier desserts were exceptional. They were either too sweet for our taste or too dry as if they were day olds. The crust of the tart was already soft. Overall, it was quite disappointing as I expected high quality desserts at this premium price.  We will not come back again.  Perhaps the fresher desserts are reserved for the non-Groupon customers.
SFDD Gives 2.25 out 4 Delights.