I was down in Chinatown doing some errands when I suddenly had a Viet Sub craving.  I headed down Main street to Ba Le which I've been to a couple of times in the past.  One thing that worried me was that the building I had known to house Ba Le appeared to be was all boarded up. 

I kept telling myself that I was looking at the wrong building and Ba Le was further south on Main.  Luckily, while looking around, I saw Ba Le simply moved directly across the street in a newer location along side a bunch of discount hair dressers.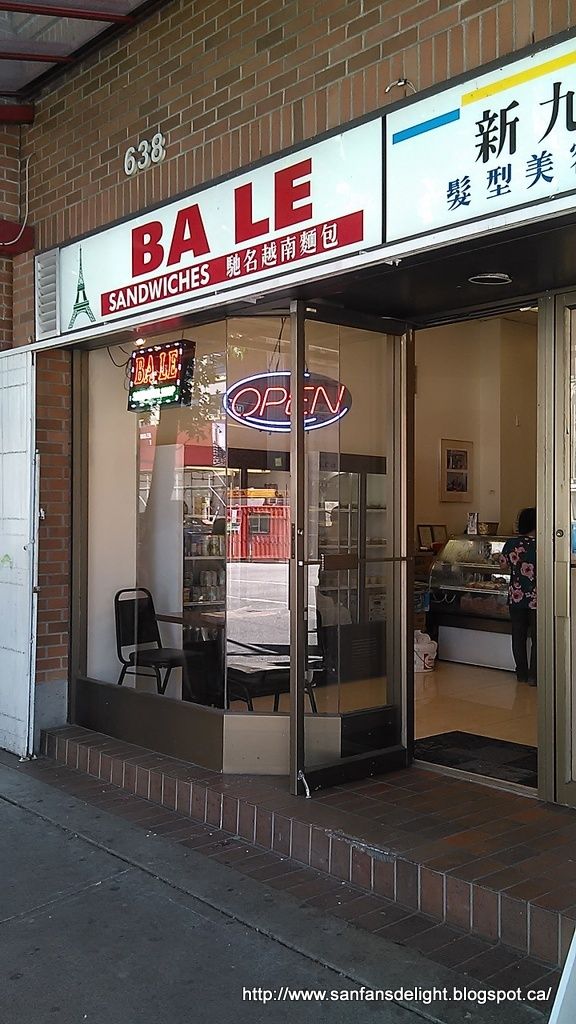 I darted across the street and saw the husband and wife team making the subs.  The prices appear to be the same, around $3.50 - $4.50 sub.  There was no line up when I got there but the wife was making subs like a machine.
I ordered the Chicken sub which has a generous serving of grilled chicken and the usual items you'd find such as the shredded pickled daikon and carrots.
The bread was very fresh.  For Viet subs, you know it's fresh when you feel the crispy crunch when you bite in each time.  Inside was soft.  The ingredients were generously and evenly distributed.  The subs are made to order here so it will always be fresh.  Go for a Viet sub if you want an alternative to Subway subs or if you want to save a few bucks in your pocket.
I just wish there was more of these Viet Sub joints in Richmond.
SFDD gives 3.5 out of 4 Delights.