The Sage Bistro is UBC's restaurant for fine dining.  Not a lot of students come here as we noticed it mostly caters to staff and the residents due to the pricing.  After some renovations, the restaurant is very white in colour so it felt cold and not as cozy as the last time we came here.  It is very bright though from the big wall of windows facing the mountains in the north. It actually does not feel like a restaurant.  More of a meeting place.
The menu changes regularly depending on what's in season for the week.
This is the Salmon fish cake.  It comes with a pale of fries.  The Salmon was presented nicely and was pan fried.  We thought it was going to be like a crab cake but it was made with fresh fish.  The fries had the skin on, so it was fresh cut similar to New York Fries type of thing.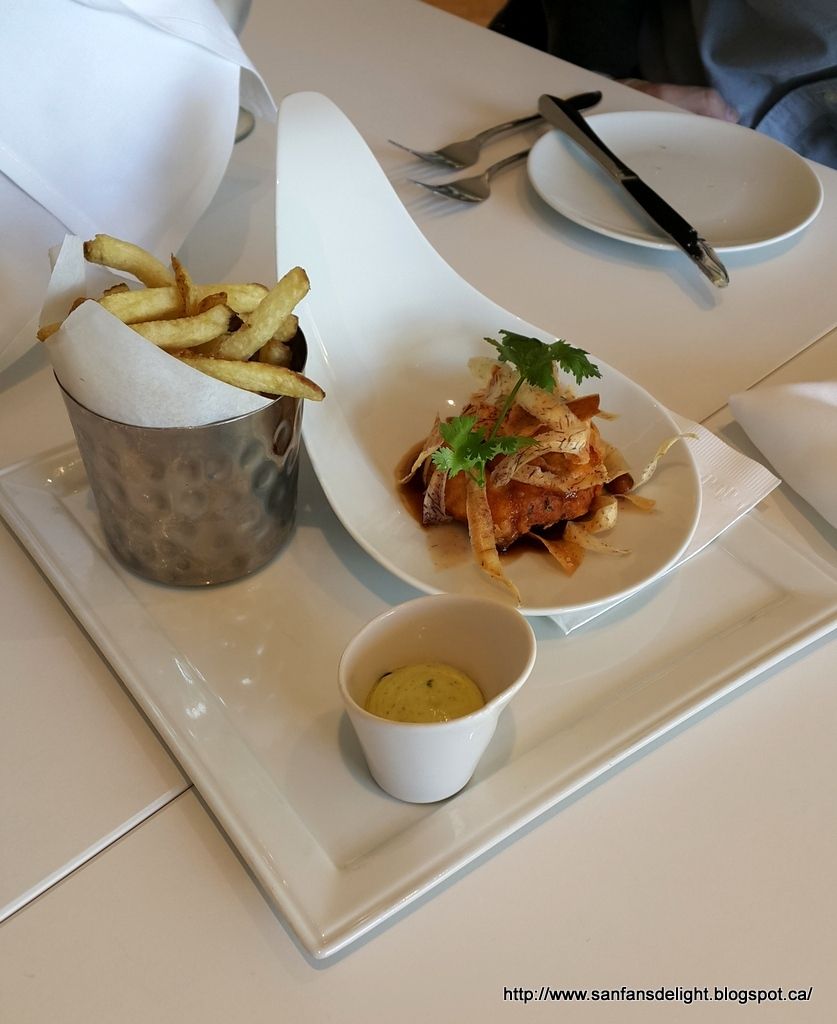 This one is the Surf & Turf with a small piece of tenderloin and 3 prawns.  On the side are actually fried root veggies, kind of like squash. The square things are just like chips.  It was not hot so I don't think it was made in house. The tenderloin was cooked to order (medium).  It did not have too much seasoning on it so it was plain natural beef if that's what you like.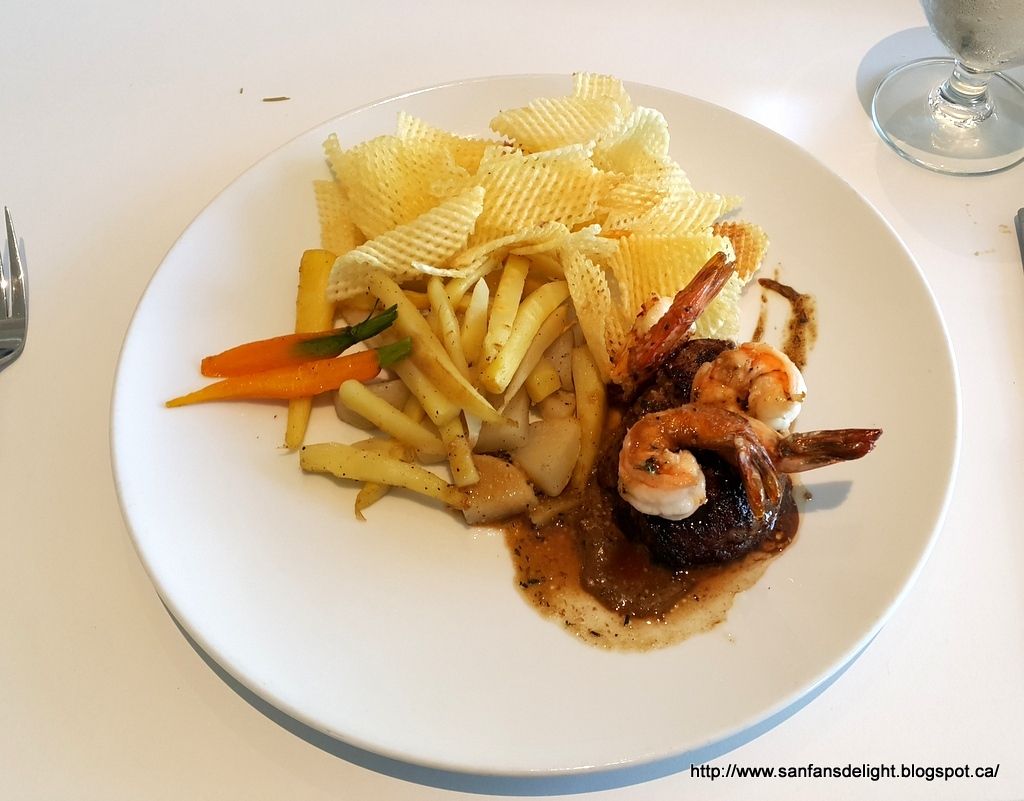 Next is the octopus with some fresh fish.  The octopus was very very tender and the server told us it was fresh from the morning.  On the side are the same root veggies as above with some potatoes.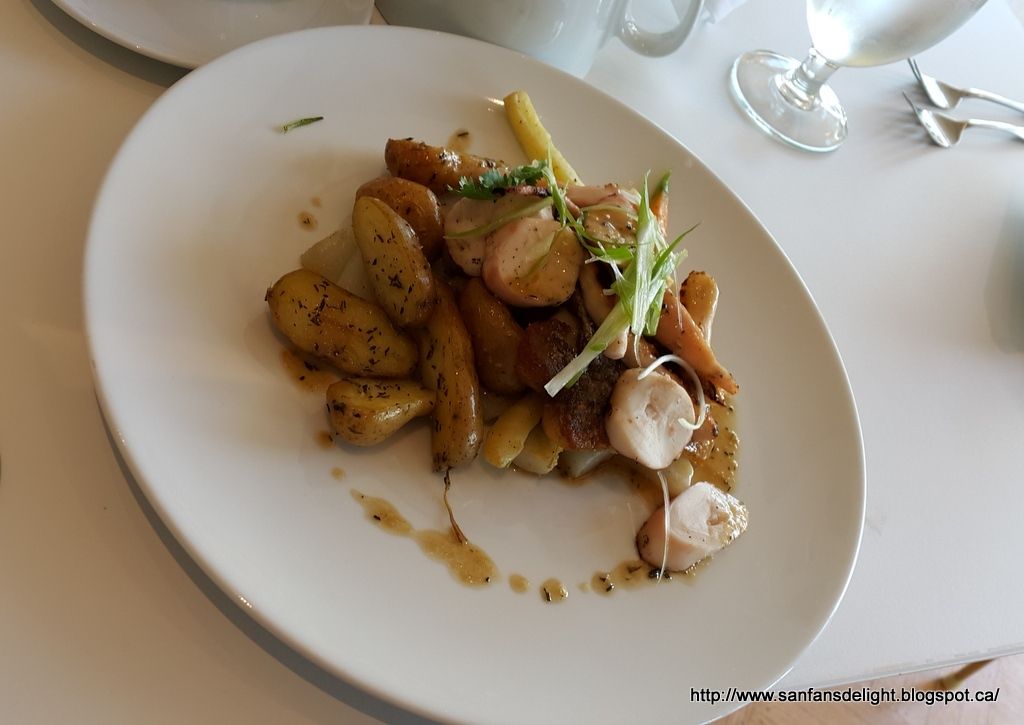 A few of us at the table ordered this dish too but the size was inconsistent.  Some people had more octopus than others. We asked the server about it and he kind of just shrugged it off like it was normal.
For dessert, we had a chocolate mousse. The exterior layer of chocolate was a hard shell.  The folks in our party thought it was a bit too sweet.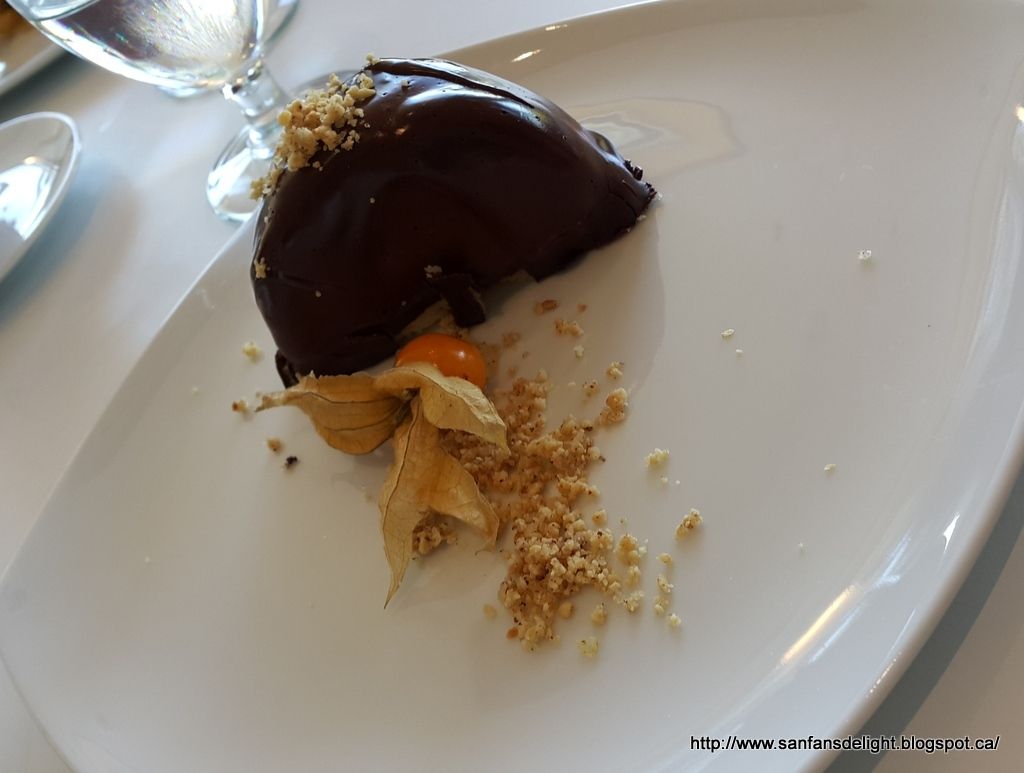 This one is a French style layered dessert called a Mille Feuille.  It had 3 layers of crepe and cream in between.  On the top are some apple slices while the smudge on the side is some apple jam.  This was not overly sweet.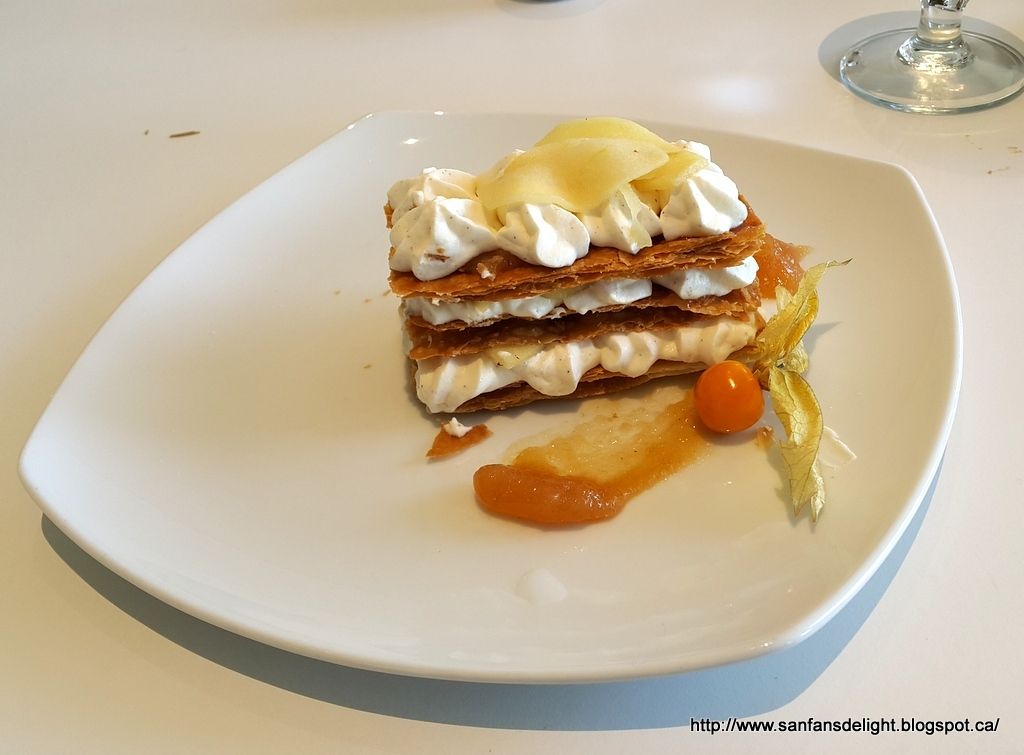 The Sage is not a place you should make a special trip to try as their food and prices do not stand out.  Also you would have to pay expensive UBC parking too.  If you happen to be at UBC during a relative's graduation, then it would be a convenient place for lunch and dinner afterwards. There are not a lot of choices right on campus similar to this, so it's catered more towards the UBC community.
SFDD gives 2.25 out of 4 Delights.