We've always wanted to try this place out which is known to be a  hidden gem by many food bloggers.  It serves Malaysian style food.  We finally had a chance on a Saturday afternoon.  We knew it might be busy seeing the pictures of the small establishment with only a few tables available.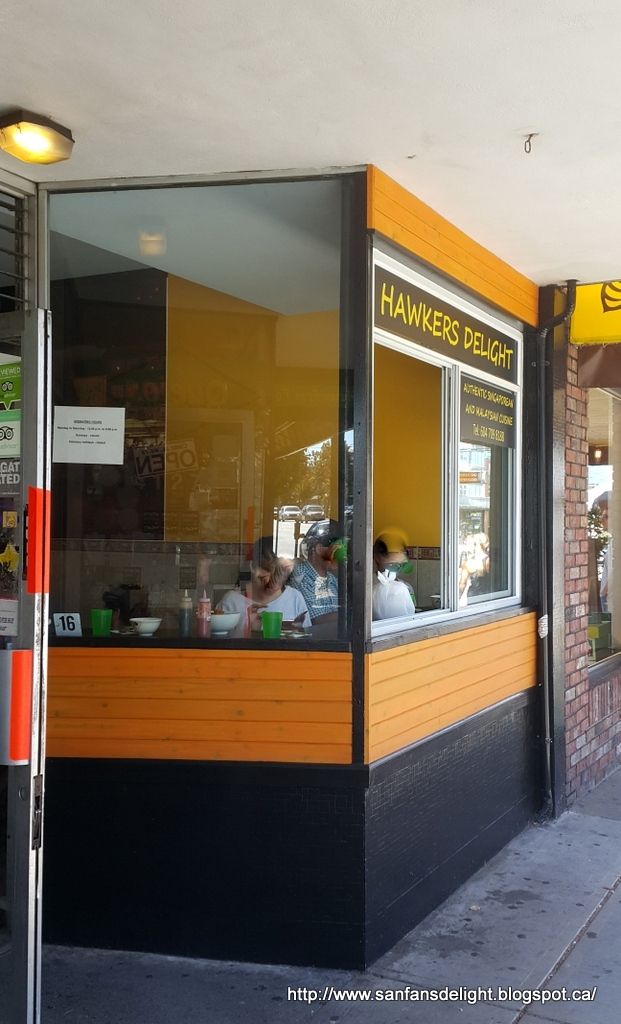 Hawker's Delight is around the Main and King Edward neighbourhood so parking is not that great.  As usual, we circled around the residential areas for a free parking spot as long as you don't mind walking a bit.
There were 3 of us and all the tables were already occupied so we opted to sit on the counter.  It was a hot Saturday and this place has no air conditioning so be prepared to be extra warm if you are going to get something spicy.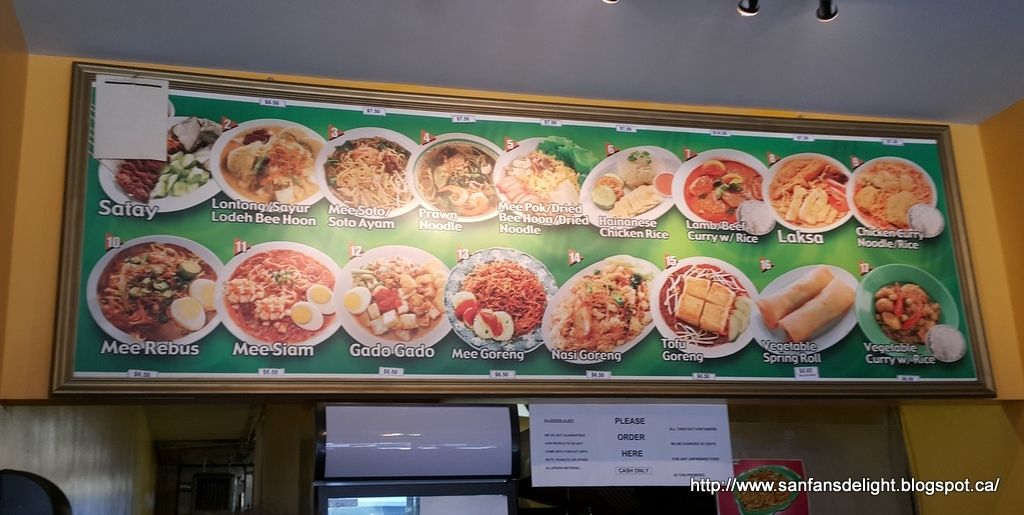 The menus are not overly complex.  It is simple with detailed descriptions.  The main popular dishes have a picture over the cashier. You basically order your food and pay first. Then someone brings you the food.
We ordered the Laksa.  It was quite a generous serving with the typical fried tofu, fish balls, sprouts, shrimp and an egg with lots of yellow 'oil' noodles.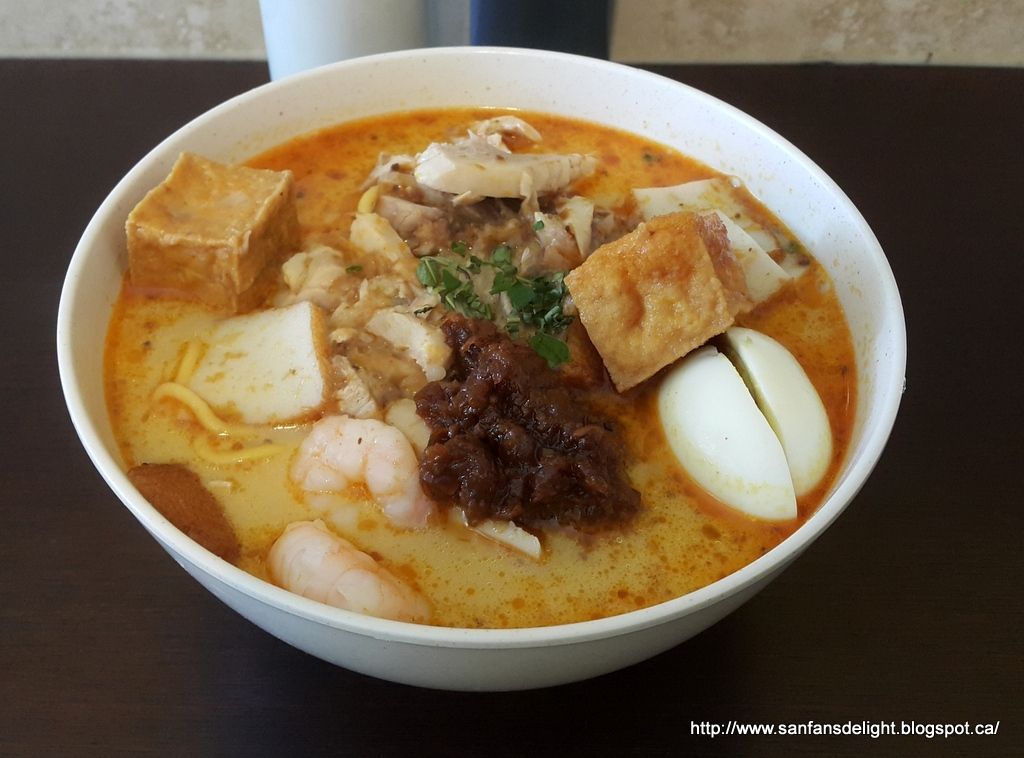 It was not overly spicy and the flavour was fair.  We would have preferred extra coconut flavor.
We also ordered 3 pieces of roti canai.  It is a pan fried flat bread.  It was not too oily and came with some spicy curry dip on the side.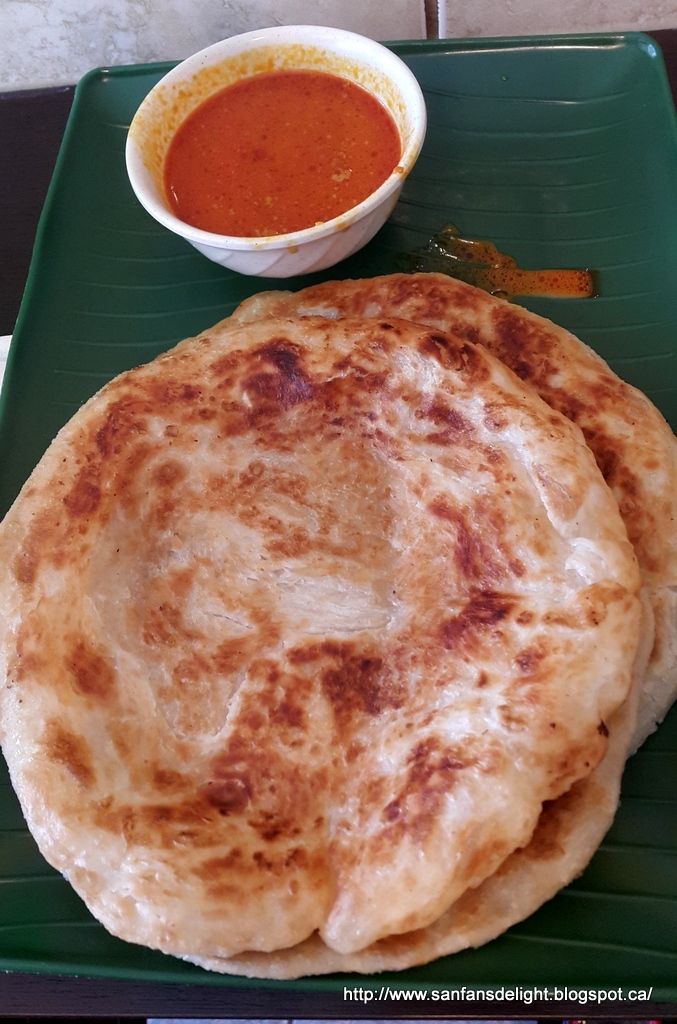 This is curry chicken withe rice   It comes with a quarter chicken (drumstick and thigh) and delicious curry.  The curry is not the thick and creamy type like Mui Garden's,  but still had the right touch of coconut and spiciness to it.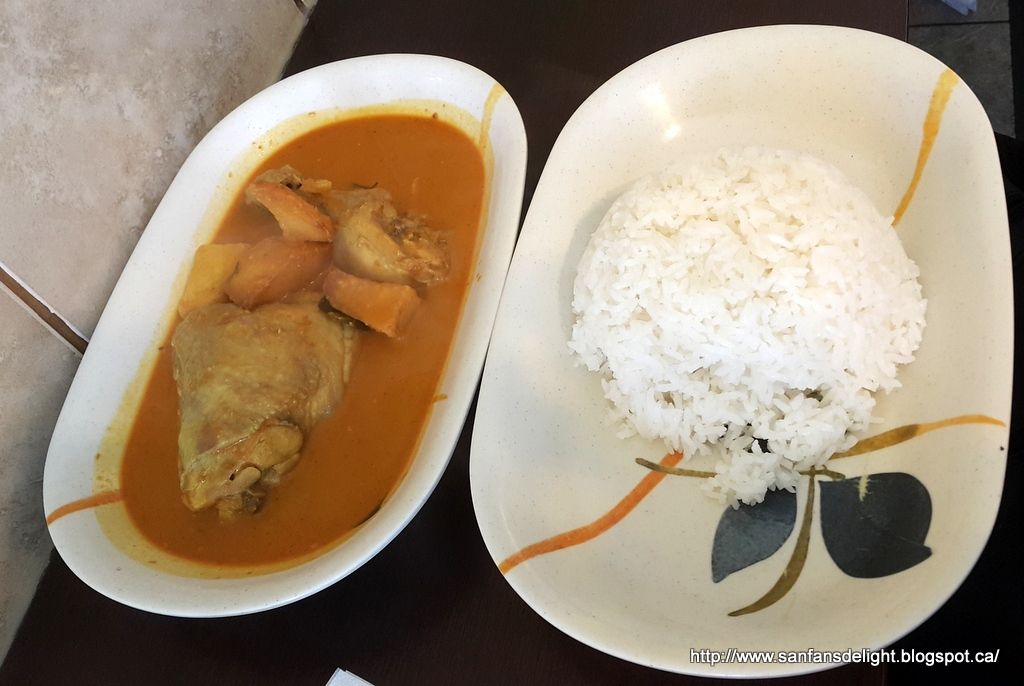 Hawker's Delight is not a place you want to stick around to chat with friends.  It's a very fast food like joint where you eat and run so you can give up your table to others waiting.  The food is very reasonably priced and the portions are generous for the price you pay.
We'll be coming back to try their other dishes very soon.
SFDD gives 4.25 out of 5 Delights.