We were out for a stroll at Steveston on the Friday before the labour day long weekend and took an overdue coffee break at Waves on Bayview in beautiful Steveston Village.  They have a special now where a latte can be had for $2.50 so we both gave it a try.
This is what their latte looks like.  Not much to it, we were not even sure if that is considered latte art. 
We watched the barista prepare the latte.  They added some cold milk into the jug that already had some old steamed milk, and then just reteamed.  I don't think they are supposed to do that, even Starbucks uses fresh milk for all their drinks.  Definitely a minus.  Perhaps they were being cheap since it was a $2.50 special.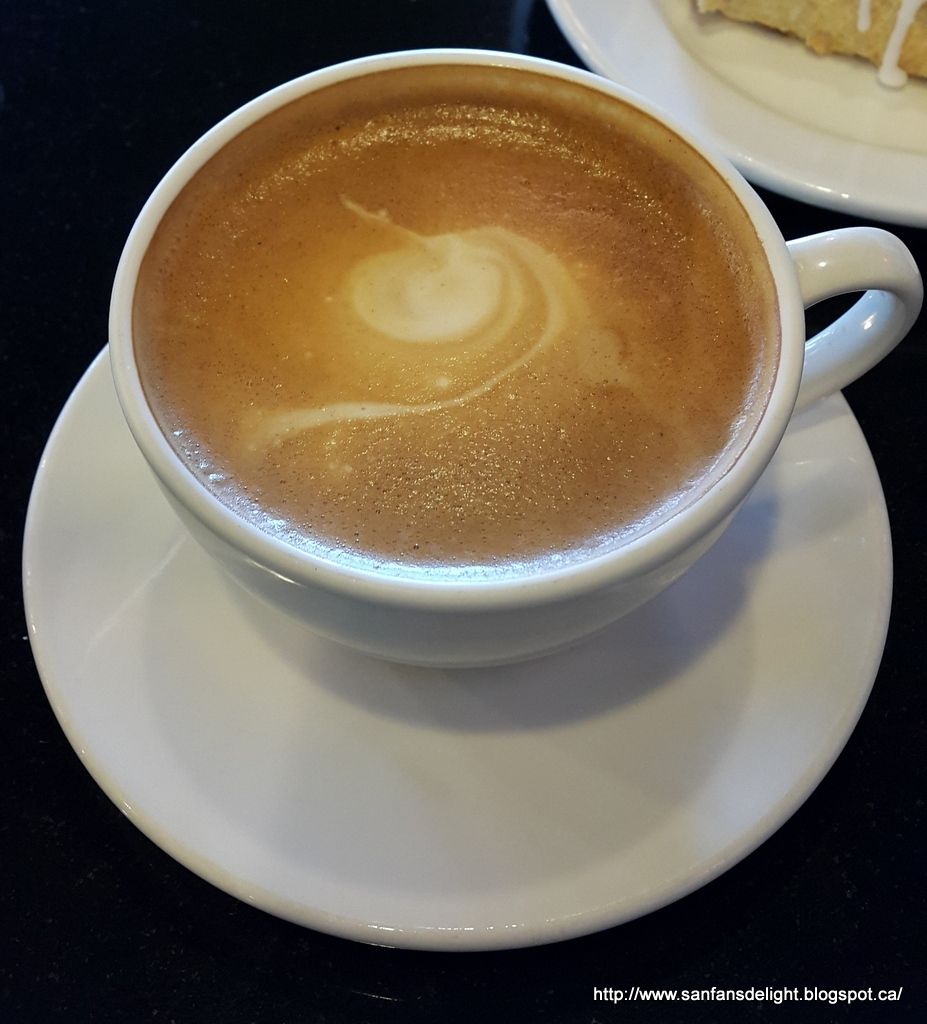 The latte was not that spectacular but for $2.50, oh well.
We also ordered a raspberry scone.  The scone was quite fluffy and was not too sweet.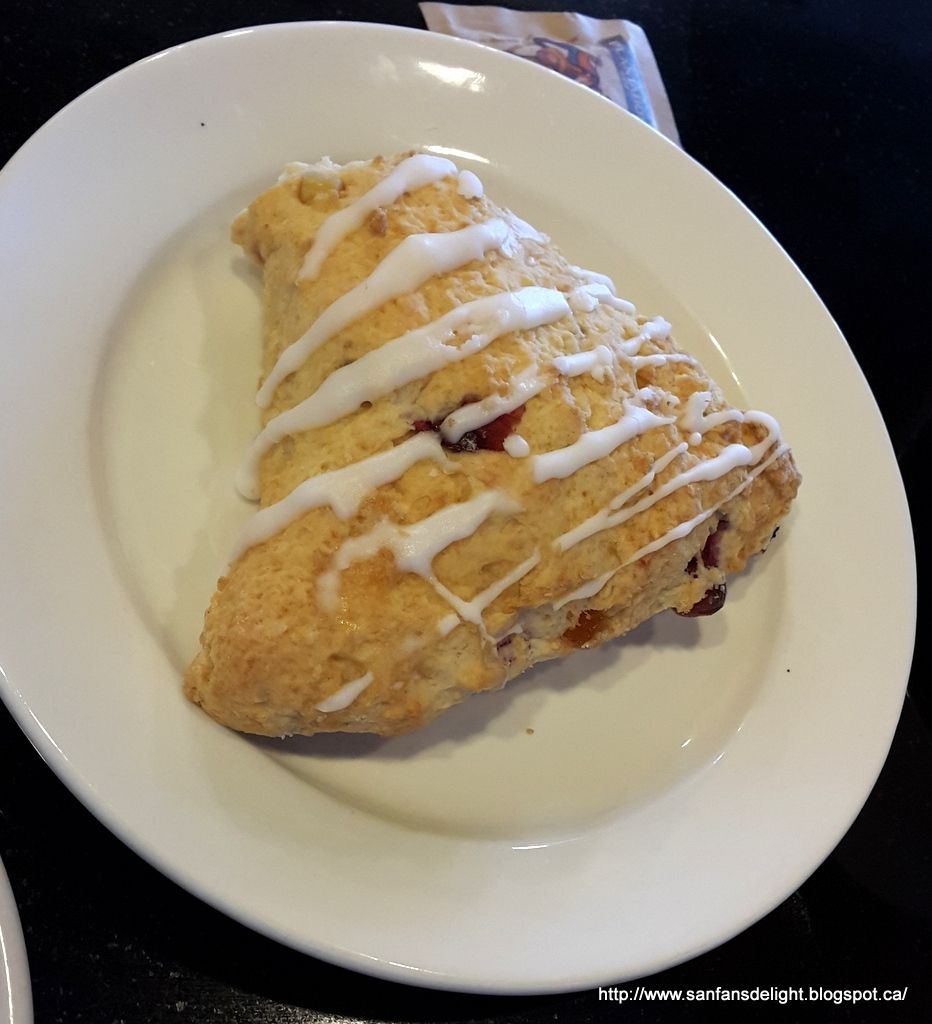 The best part of the visit was the scone, not their coffee.
Definitely won't be getting the latte at full price.  Won't the milk burn if you re-steam it?
SFDD gives 2.5 out of 5 Delights.