We met up with some friends in the Oakridge Mall White spot. This is a rather nice location as it feels very open and you can see outside the mall.  It's located in the 41st Ave/ Cambie corner of the mall near the Canada Line entrance.
White Spot serves breakfast all day.  Since it was late in the morning, one of our friends wanted to try the eggs benedict breakfast.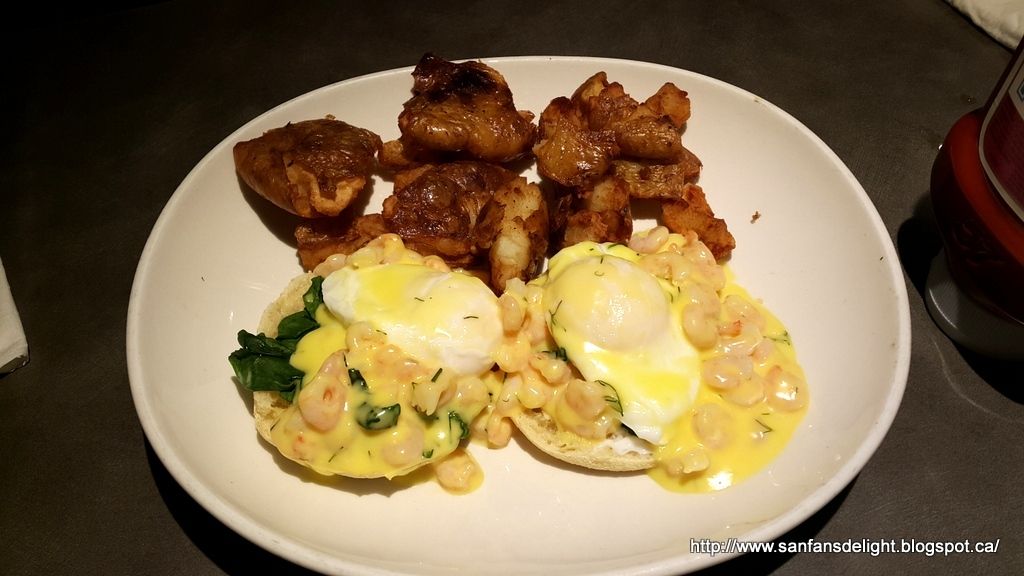 It comes with smashed potatoes, 2 eggs with some shrimp over the hollandaise sauce.  The eggs seemed to look nice.  My friend didn't eat too much of the smashed potatoes.  They look like it was deep fried so it was not very attractive.  If I was ordering this, I would probably ask for regular pan fried hash browns instead.
Our other friend ordered the special BC Blueberry Summer salad.  It includes a piece of lemon grilled chicken breast.  It was very big and the veggies were fresh and also had pita bread with it too.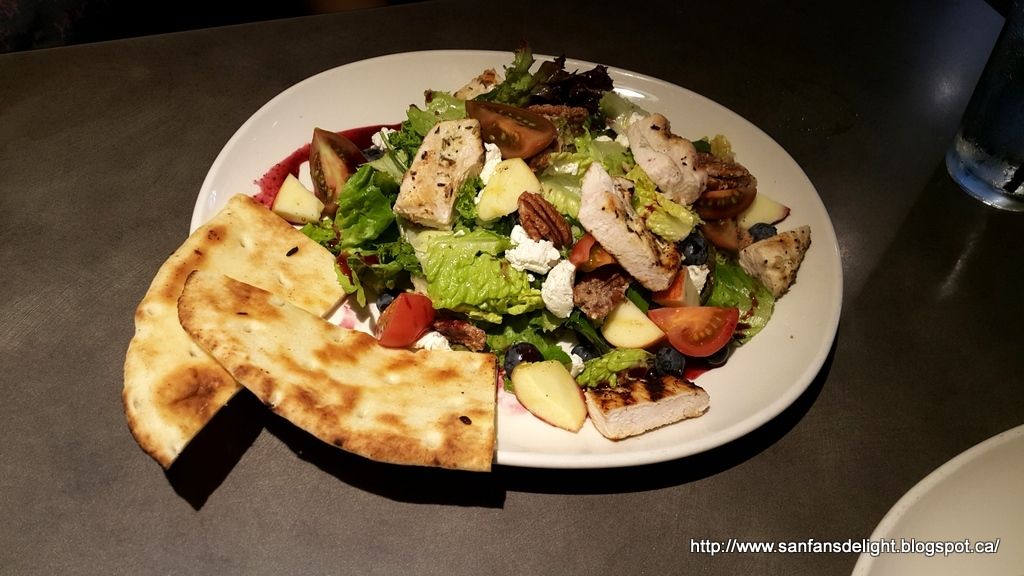 This is the BC Chicken burger with fries.  It is well packed with cheese and bacon inside too.  As usual, it comes with the standard endless fries.  The bun was toasted hot and was soft on the inside.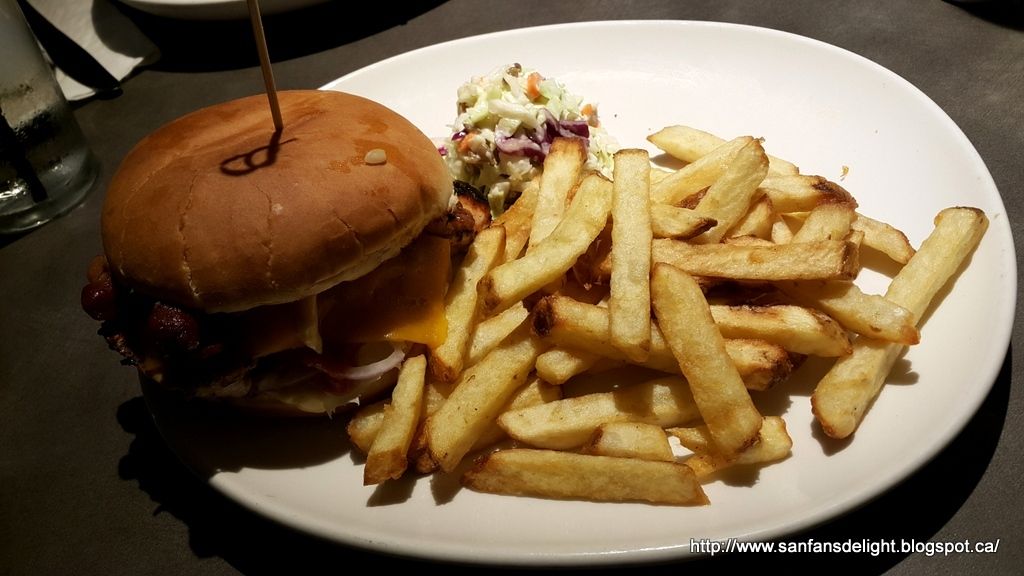 Next is the Legendary burger with side salad.  I usually ask for lettuce, tomato and onions.  You don't have to pay extra for these items. The beef was cooked just right.  I usually like the beef to be well done, but not burned.  You don't get a choice for the salad dressing though.  White Spot has their own balsamic like vinaigrette, but not 100% sure if it is indeed balsamic.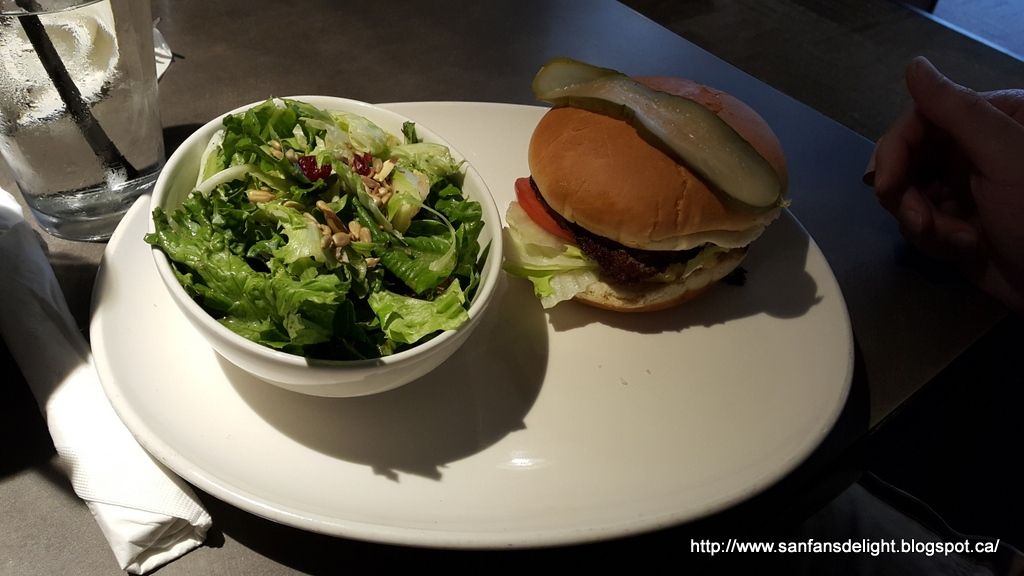 Seeing that it was blueberry season, we also ordered a blueberry shake to share.  They were very generous with this.  because as you will see, they almost gave us a full cup inside the other stainless steel milkshake mug.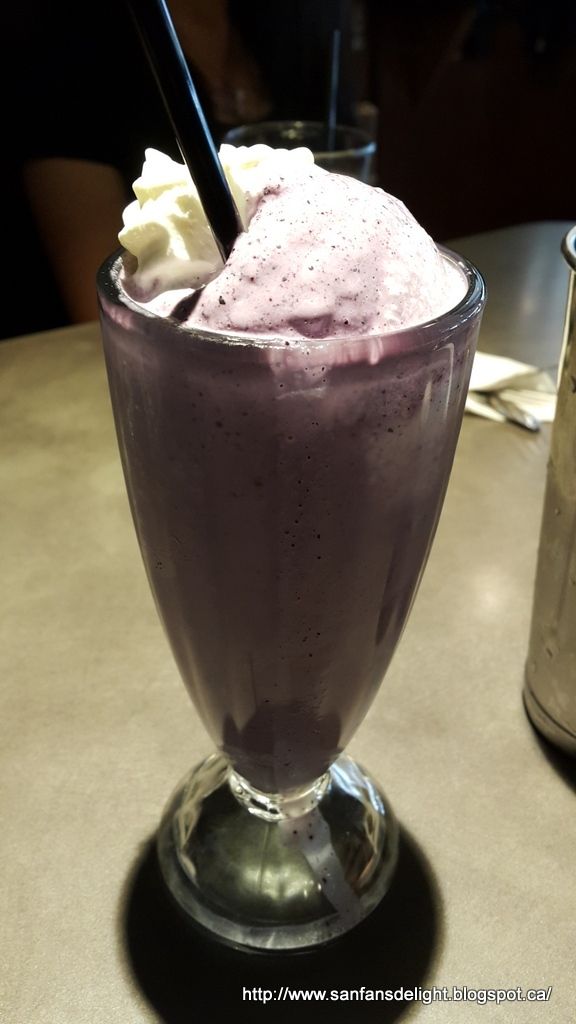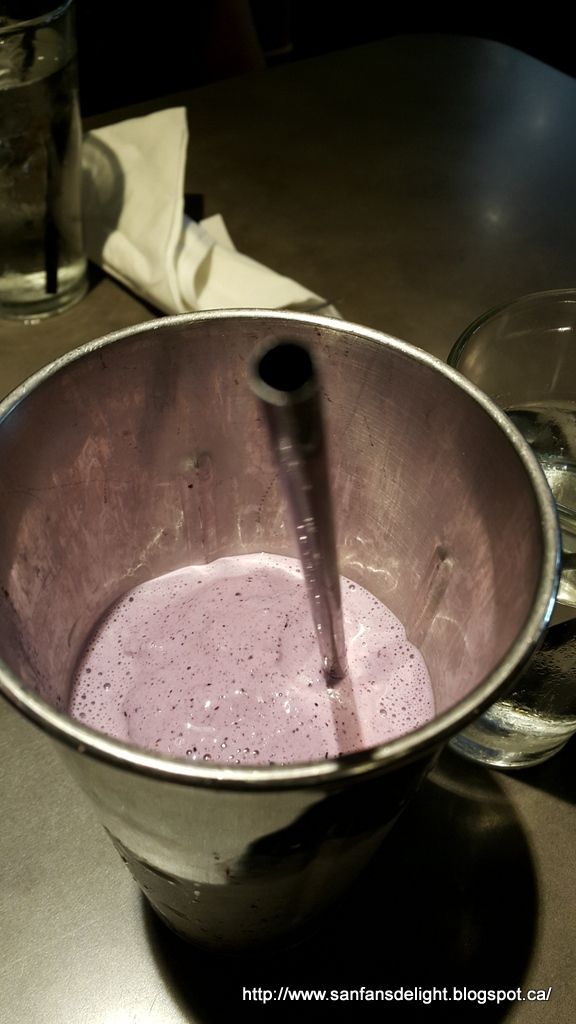 The shake was blue but the flavour was a bit artificial.  It was nice and thick though, meaning it had lots of ice cream.
Every year, White Spot will make the blueberry pie as their seasonal special around the June and July period.  The blueberries are mixed with a sugar glaze and then put into a pie crust.  It is not baked together.  The crust was not that great this time because it did not look like it was baked through yet.
Service was good at this location.  We didn't have to wait long for the food and they didn't mind splitting the bills for us.  The seasonal blueberry pie crust does need some improvement though.  Free parking is plenty since this location is inside the mall.
SFDD gives 3 out of 4 Delights.