It's McDonald's coupon time again so we dropped into the airport location for breakfast Saturday morning. This is a uniquely renovated location that is a lot different than the average McD stores around the city because it actually has an airport theme to it. 
You can find it as you are coming off the the No2 road bridge northbound.
As you can see they have airplane themed artwork and seats.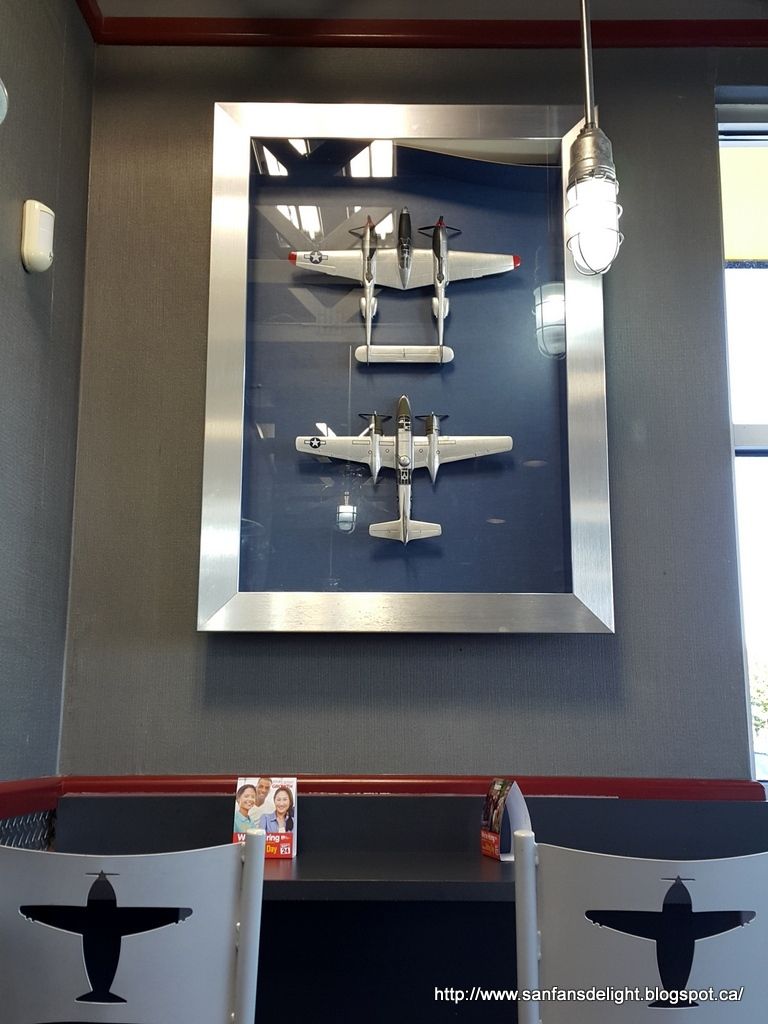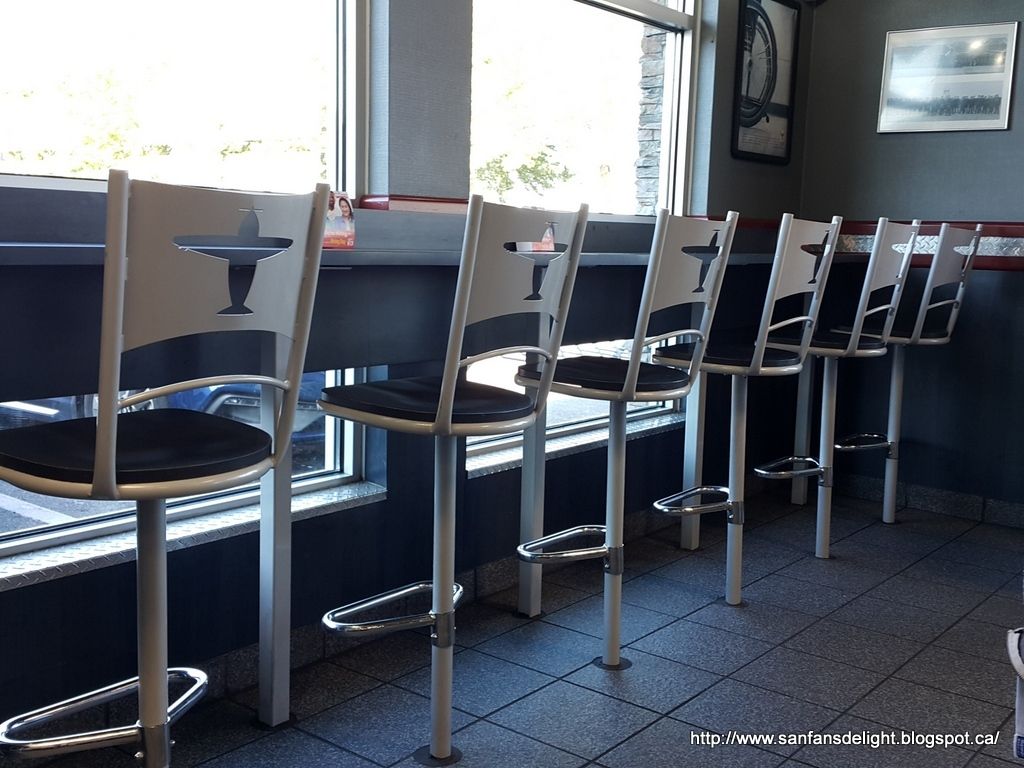 This location also has a nice view as it faces west towards the YVR so there are no buildings obstructing your views.  It is also a nice location to watch planes and helicopters arriving.  It appears a lot of patrons are airline or airplane workers coming from nearby YVR.
Back to the food - We ordered the 2 can dine for $7.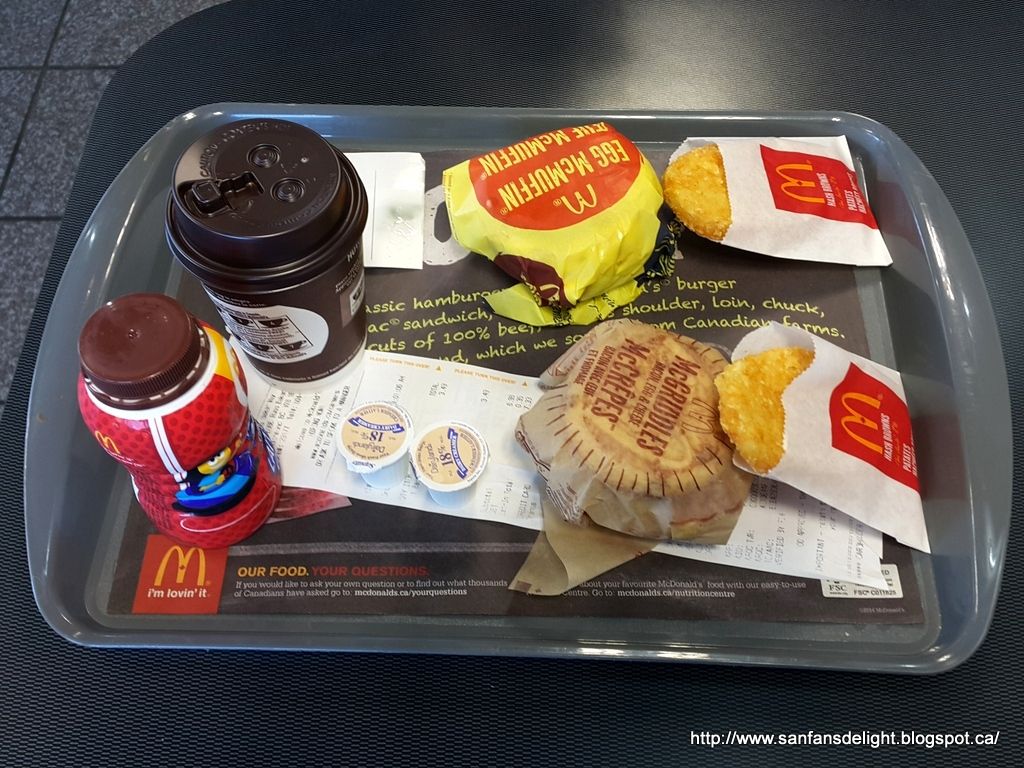 The first meal is the egg Mcmuffin and the other is a bacon & egg McGriddle.  The food is made to order so there is no complaints as it was fresh.  The Mcgriddle bread is kind of like a mix between a hotcake and a English muffin. It is sweetened with syrup which you can see oozing out in some spots.  The sweetness of the syrup went very well together with the crispy bacon.
The hash browns are deep fried so we usually soak up the oil with a clean napkin.
We very much enjoy coming to this location because it is less hectic, has nice view and we had no issues with the service during the numerous times we visited.
SFDD gives 3.5 out of 5 Delights.