Beard Papa's is an imported bakery from Japan. It is best known for their cream filled puff pastries. The first one that opened here in Canada is located in the Aberdeen Mall in Richmond. You can find it in their food court. It gets busy in the afternoons.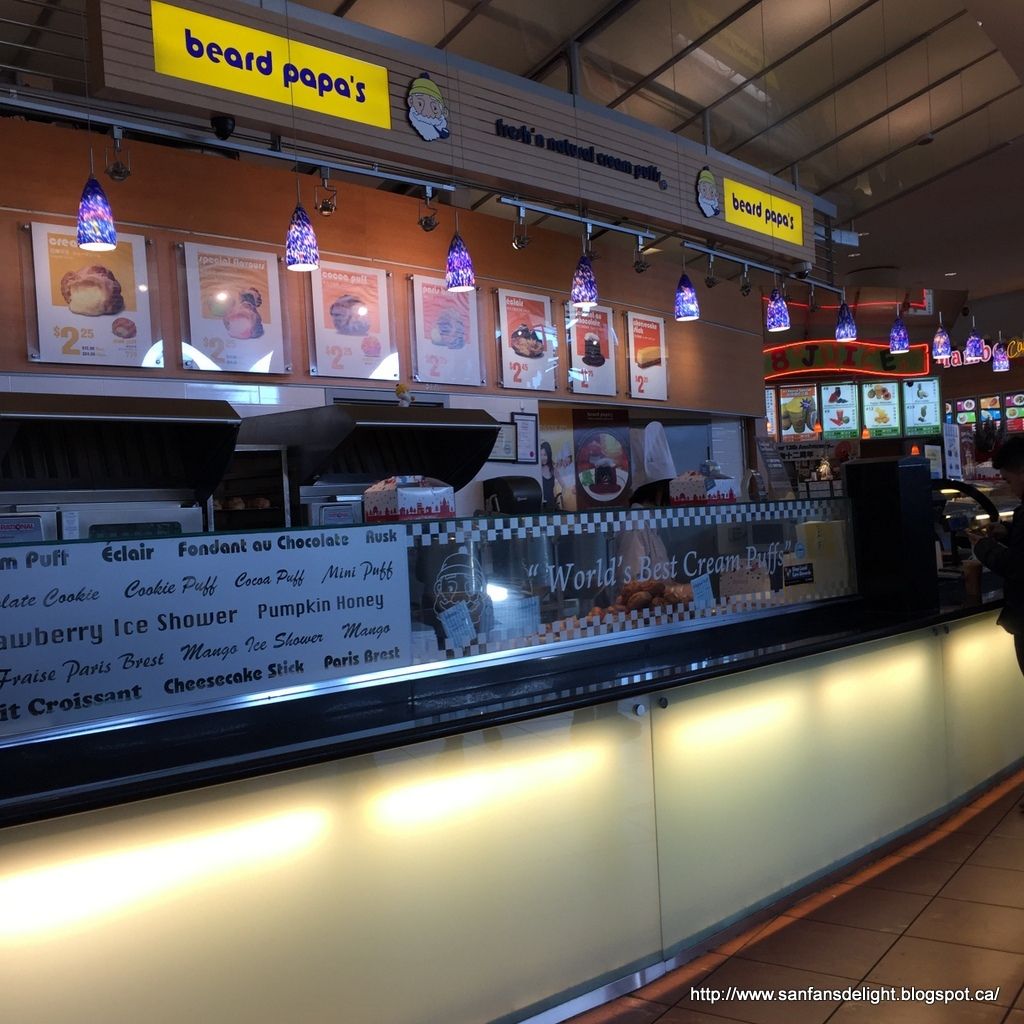 The cream puffs are actually quite light. I think it claims to have less calories than a donut which is believable because the pastry portion is not fried. You can now select different flavours for the cream filling. Also, they have diversified into other desserts as well.
We just ordered the original cream puff. After you order, you can see the fresh cream pumped into your puff right away to be sure it is fresh.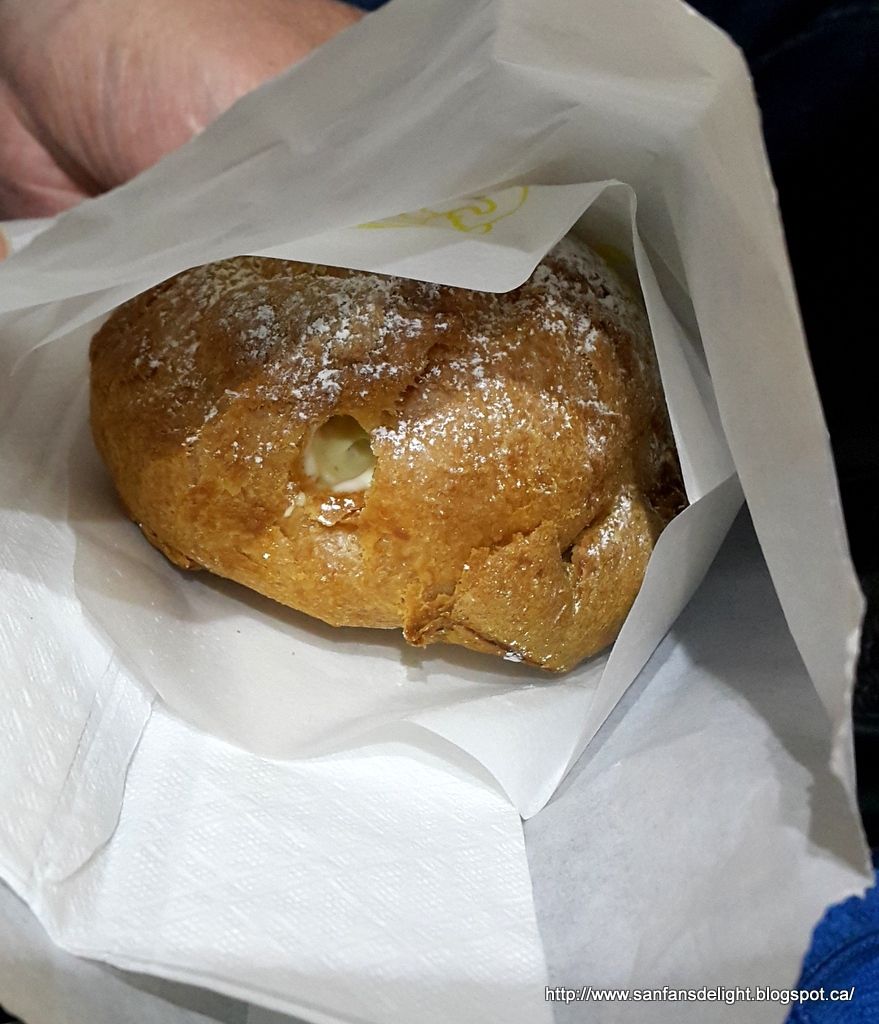 The cream is not too sweet while the puff is sweetened with a bit of the icing you see sprinkled on top. This is a good treat for those who do not like overly sweet desserts. Both the puff and the cream tasted really good and was fresh like it was out of the oven.
You can find a few other locations too like in Downtown Vancouver and another one in Richmond on No 3 road.
SFDD gives 4 out of 5 Delights.